The Insurance Company Is Already Protecting Its Interests –
Time to Protect Yours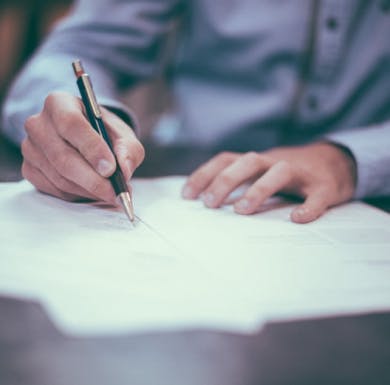 You deserve to be compensated for the careless actions of others. But as you have already discovered, insurance companies don't always make it easy. First of all, you need to hack your way through a maze of red tape just to apply for your own Minnesota no-fault coverage. Then it seems no one wants to talk about what happens if your losses exceed your policy limits, if the other driver was uninsured or underinsured, if you are permanently injured, or if your claim is denied.
No, they would rather you didn't ask those questions because a delay means you might disappear. The last thing they want is a letter from SiebenCarey, Minnesota's original personal injury law firm. Because then they'll know that you are now protected by the law firm described by U.S. News & World Report as one of the best in America.
First, we'll get your questions answered. Then we'll ask the ones you wouldn't think to ask. In addition to your mental and emotional anguish, we'll make sure they are well aware of any other inconveniences and financial hardship you might have suffered, including:
Three Steps to Protecting Your Rights
FREE Case Review
Start Legal Action
We'll meet you at the hospital or at home if you are still recovering. Then we'll start building your case, documenting your expenses, and dealing with the insurance company.
Receive Compensation
A settlement will be determined by negotiation or, if necessary, during a trial by a judge or jury. We work tirelessly to maximize your compensation across the board.
Auto Accidents: Your "Know Your Rights"
 Advantages FAQs
There are advantages to working with the auto accident attorneys at SiebenCarey.Here are a few reasons you should get in touch with one of our auto accident attorneys ...
Is negligence the basis of
auto collision

cases?
In general, yes. Automobile collisions, the area in which many personal injury actions arise, provide an excellent example of how the concept of negligence works in our tort system. The laws regulating automobile accident injuries and deaths work differently depending on where you live because some states are "fault" states, and others are "no-fault" states. Minnesota is a "no-fault" state.
What do I do if I have been in a
car accident

?
First, call the police to report the accident. If you have been injured, seek medical attention. Then, notify your auto insurance company of the accident and your injuries. It would be helpful to get a copy of the police report as soon as possible. Your medical provider(s) will also need the information from your automobile insurance provider to bill them through your "no-fault" benefits. If you have called your insurance company, they will give you a claim number that you should provide to your medical providers to access your "no-fault" benefits. It is essential to report the collision and any injuries you may have sustained as soon as possible to preserve evidence should you decide to claim benefits and/or damages. Although the initial work to report the accident and set up your benefits requires time, it should not be difficult. If you are experiencing problems or cannot communicate with the proper authorities and/or insurance providers due to your injuries, please contact one of our lawyers to discuss how we can help you.
Who takes care of the
damage to my car in the collision

?
Usually, once you report the collision to your insurance company and provide them with the other driver's insurance information, the insurance companies will arrange to bring your car in for a damage estimate. If you have an insurance deductible, you will be required to pay your deductible before the repairs are made. Repairing the damage to your car should not require you to "fight it out" with the insurance companies. If you experience problems, please call one of our lawyers to discuss your options.
Featured from the Know Your Rights Blog