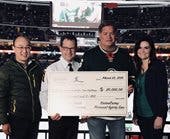 Minnesota Adult & Teen Challenge - In 2017 Ramsey County suffered 72 opioid overdose deaths. To combat this public health crisis, Know the Truth, the substance use prevention program of MN Adult & Teen Challenge created the #NotAnotherOverdose campaign consisting of Education, Prevention and Intervention. SiebenCarey is proud to sponsor this critical initiative.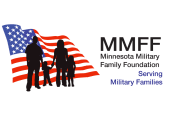 Minnesota Military Family Foundation is a community-supported charitable foundation formed in November 2004. SiebenCarey has been a "founding sponsor" for annual corporate golf events since they began in 2010. The money raised by these events goes directly to the MMFF and 90% of those funds go to Minnesota military families. James Carey sits on the Board of Directors.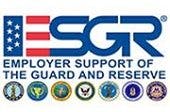 SiebenCarey honored with 'Above and Beyond' award by Department of Defense - selected for exemplary support of its employees who serve in the National Guard or Army Reserve. Firm Administrator Cheryl Johnson was also individually recognized and presented with the Patriot Award.

Battered Women's Legal Advocacy Project - Shannon Carey has been a Board Member since 2013. SiebenCarey is a sponsor for the Journey of Hope Benefit.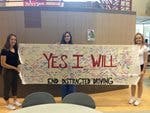 End Distracted Driving - Art Kosieradzki is an active member of this cause and spends hours every year speaking to groups and high school student about the dangers of distracted driving in an effort to stop distracted driving. Art founded Yes I Will, a Lakeville student group working with SiebenCarey and the Lakeville Police Department to help stop distracted driving.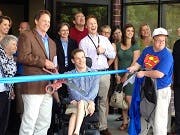 Achieve Services, Inc. - Susan Holden is chair of Achieve Service's Board of Directors and has served on the board since 2006. Achieve Service is a non-profit training and habilitation program serving adults with developmental disabilities.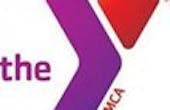 YMCA - Michael Scully was awarded the Distinguished Leadership Award from the St. Paul YMCA Chapter in 2009. This award is granted for consistent and extraordinary leadership in community service. Mike serves on the Board of Directors. Jane Christensen was the recipient of this award in 2013.