The Insurance Company Is Already Protecting Its Interests –
Time to Protect Yours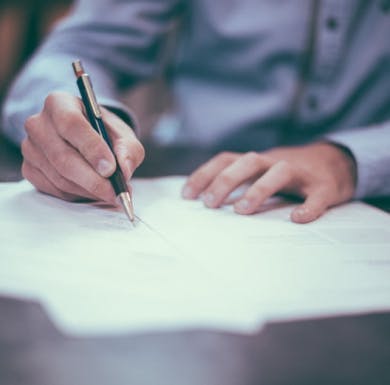 You have every right to get answers to these questions and be compensated for the careless actions of others. But as you have already discovered, insurance companies don't always make it easy. First of all, you need to hack your way through a maze of red tape just to apply for your own Minnesota no-fault coverage. Then it seems no one wants to talk about what happens if your losses exceed your policy limits, if the other driver was uninsured or underinsured, if you are permanently injured, or if your claim is denied.
No, they would rather you didn't ask those questions because delay means you might go away. The last thing they want is a letter from SiebenCarey, Minnesota's original personal injury law firm. Because then they'll know that you are now protected by the law firm U.S. News & World Report described as one of the best in America.
First, we'll answer your questions; then, we'll ask the ones you wouldn't think to ask. In addition to your mental and emotional anguish, we'll make sure they are well aware of any other inconveniences and financial hardship you might have suffered, including:
Three Steps to Protecting Your Rights
FREE Case Review
Start Legal Action
If you are in the hospital or recovering at home, we'll meet you there. Then we'll start building your case, documenting your expenses, and dealing with the insurance company.
Receive Compensation
A settlement will be determined by negotiation or, if necessary, during a trial by a judge or jury. We work tirelessly to maximize your compensation across the board.
Personal Injury: Your "Know Your Rights" Advantages FAQs
There are unique advantages to working with the personal injury attorneys at SiebenCarey.Here are a few reasons you should contact one of our personal injury attorneys ...
No Fee Unless
YOU Get Compensation
Big companies can afford top lawyers, and so can you! That's because we work on a contingency fee basis, which means you are not charged for expenses or attorney fees unless you receive compensation. Now you can pursue your legal claim with the full resources of Minnesota's original personal injury law firm without worrying about writing a check upfront. You'll be on equal footing with the insurance company lawyers and the downtown law firms hired by major corporations at $250, $300, $350, or more per hour.
Don't Forget,
Time Is Working Against You
There are strict time limits on how long you can wait before filing legal action in any claim. These are called statutes of limitations; failing to meet these deadlines will jeopardize your chance to recover damages. Deadlines also vary by case type – like an auto accident versus wrongful death versus a construction accident – creating more complications. Better to be safe than VERY sorry and contact us ASAP after an injury accident.
Why Take a Chance
on Lawyers with Less Trial Experience?
When lawyers for insurance companies or big corporations receive a notice from SiebenCarey, they know they'll be up against attorneys with years of proven trial experience. Browse the profiles of any SiebenCarey attorney, and you'll see a long list of the highest recognitions in the profession. Bottom line: That experience and track record of success will make a difference in your case, guaranteed!