They Are Already Protecting Their Interests –
Time to Protect Yours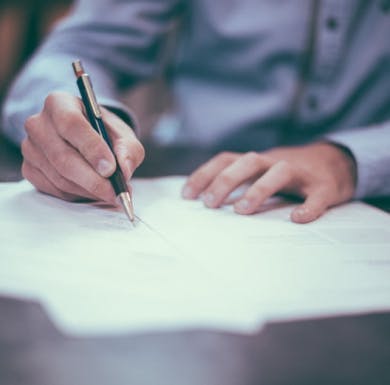 You have every right to get answers to your questions and be compensated for the careless actions of others. But as you have already discovered, health care corporations and their insurance companies don't always make it easy. First, you need to hack through a maze of red tape just to get to the right person. Then it seems no one wants to talk about what happened or about your losses,
No, they would rather you didn't ask those questions because delay means you might disappear. The last thing they want is a letter from SiebenCarey, Minnesota's original personal injury law firm. Because then they'll know that you are now protected by the law firm U.S. News & World Report described as one of the best in America.
First, we'll get your questions answered. Then we'll ask the ones you wouldn't think to ask. In addition to your mental and emotional anguish, we'll make sure they are well aware of any other inconveniences and financial hardship you might have suffered, including:
Three Steps to Protecting Your Rights
FREE Case Review
Start Legal Action
If you are in the hospital or recovering at home, we'll meet you there. Then we'll get started building your case, documenting your expenses, and dealing with the insurance company.
Receive Compensation
A settlement will be determined by negotiation, or if necessary, during a trial by a judge or jury. We work tirelessly tomaximize your compensation across the board.
Medical Malpractice: Your "Know Your Rights"
 Advantages FAQs
There are special advantages of working with the medical malpractice attorneys at SiebenCarey.Here are a few reasons you should get in touch with one of our medical malpractice attorneys...
Is there a difference between medical malpractice and medical negligence?
No. They are the same thing. Medical malpractice is negligence committed by a professional health care provider, such as a doctor, nurse, dentist, technician, hospital worker or hospital, whose treatment of a patient departs from a standard of care met by those with similar training and experience, resulting in harm to a patient.
What should I do if I think I have a medical malpractice claim?
You should talk to a lawyer who specializes in such cases as soon as possible. Tell the attorney exactly what happened, from your first visit to the doctor or other health care provider, through your last contact with him or her. If possible, obtain your medical records and bring them to your first meeting with the attorney. There are time limits governing how long someone may bring a medical malpractice claim, so time is of the essence.
What will it cost me to have a medical malpractice claim investigated and evaluated by an attorney?
Our interview with you, record investigation and care evaluation are free. Only if a case is prosecuted and there is a recovery do we charge a legal fee and recover our expended costs.
Is there a time limit on bringing a claim for medical malpractice?
Yes. Generally, an action must be commenced four years from the date that the action accrued. There are extensions granted for certain fact situations and for minors (under 18 years old).
Can I bring a lawsuit for a relative who died as a result of medical malpractice?
If you are a grandparent, parent, spouse, sibling or child of the deceased, you can bring a wrongful death action on behalf of all the heirs.
Featured from the Know Your Rights Blog