The SiebenCarey Family Grieves the Loss of Partner, Colleague, and Friend Shannon Carey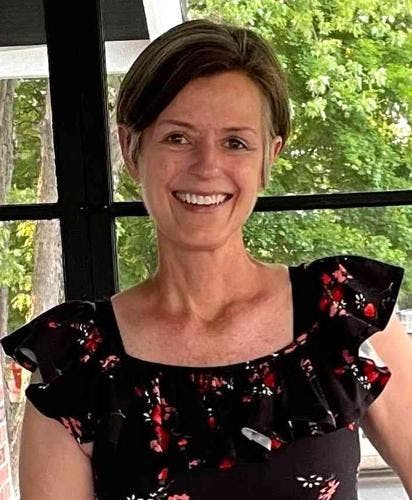 We sadly announce the passing on June 11, 2023, of Shannon C. Carey, a valued partner, accomplished attorney, and dear friend to everyone here at SiebenCarey.
"It's impossible to put in words what Shannon has meant to the Carey family and this law firm," said Jim Carey, managing partner at SiebenCarey and Shannon's cousin. "Shannon was fearless in her pursuit of justice for her clients, successfully representing individuals and families in complex cases involving medical malpractice and wrongful death. While she earned great respect in the legal community and many recognitions, what really drove Shannon was a deep compassion for people harmed by the negligence of others. Shannon was a beacon of light for everyone who knew her and will be so dearly missed."
Shannon followed in the footsteps of four generations of Careys who served others in the legal profession. Her great-uncle Jim was a judge on the Iron Range, as was her uncle Tom. She proudly worked alongside her father, John Carey, also a partner at SiebenCarey and a nationally-recognized medical malpractice attorney, before he passed away in 2018. She was promoted to partner at SiebenCarey in 2015 and helped guide the firm with her cousin Jim Carey and fellow partners. And she welcomed Jim's son Nick Carey as a new associate at the firm in 2022.
Shannon joined SiebenCarey as a clerk in 2004 while attending law school before passing the bar and becoming an associate attorney in 2006. Follow this link to read about Shannon's professional accomplishments. Her obituary, reprinted from Legacy.com, follows:
Shannon Colleen Carey
Shannon Colleen Carey, age 47, of St. Paul, Minnesota, passed away on June 11, 2023, of complications following a double lung transplant in March of 2022 and scleroderma. Shannon died at her home surrounded by love.
Shannon grew up in Fairfax, Minnesota, and graduated from GFW High School in 1993. She went on to earn her BA from the University of St. Thomas and her law degree from William Mitchell College of Law. Shannon practiced law at SiebenCarey in Minneapolis for 19 years. As an attorney, Shannon had the privilege of representing many deserving families who taught her countless life lessons.
Outside of work, Shannon enjoyed spending time with her new husband, Collin Ludwig, and their pit bulls Finch and Mojo, traveling to new adventures, hiking, laughing, trying new cuisine, and training "the boys" to be therapy and service dogs. Always a seeker of new information, Shannon worked with various healers and shamans and was eternally grateful for their guidance.
Shannon was preceded in death by her dad, John W. Carey, and her grandparents. She is survived by her husband, Collin Ludwig, dogs Finch and Mojo; mom, Janet Carey (Lowell Zellmann); brothers Donovan Carey (Connie Urban) and Ryan Carey; her nephews Connor and Owen Carey; and many dear friends.
Per Shannon's wishes, there will not be a funeral or celebration of her life. In lieu of flowers, donations can be made to the University of Minnesota Transplant Center in Shannon's memory and in honor of her care providers, who worked tirelessly on her behalf.