12 SiebenCarey Attorneys Named 2023 Best Lawyers® In America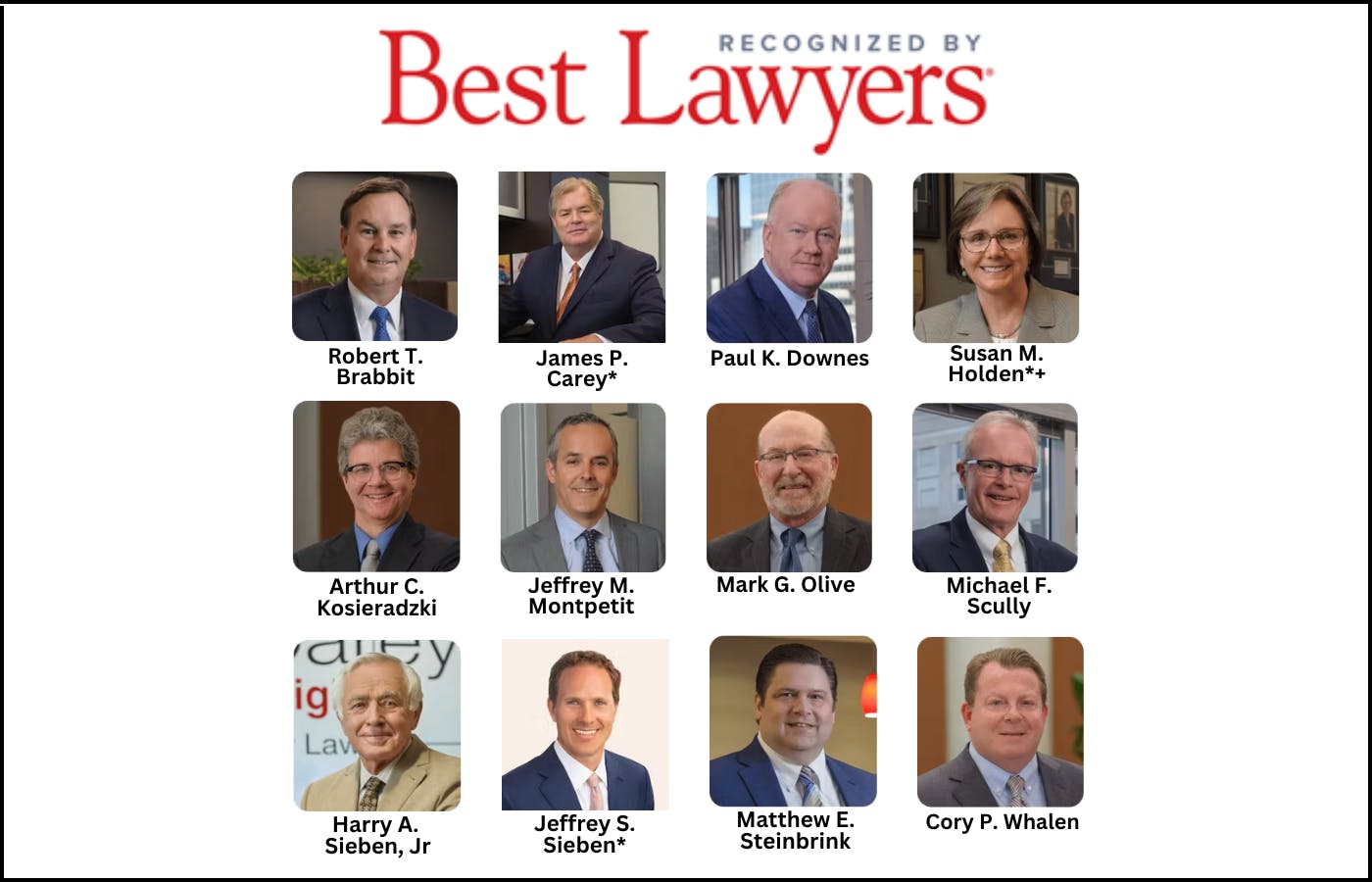 Twelve SiebenCarey attorneys received the 2023 Best Lawyers® in America award, the law firm President James P. Carey announced today.
"Recognitions like Best Lawyers show injured Minnesotans that SiebenCarey attorneys have the experience and track record of success necessary to protect their rights and pursue all the compensation they deserve," said Carey.
Definitive Guide to Legal Excellence
The Best Lawyers in America list is divided by geographic region and practice areas. They are reviewed by their peers based on professional knowledge and experience and undergo an authentication process to verify their practice is in good standing. For the 2023 Edition of The Best Lawyers in America, 10.8 million votes were analyzed, which resulted in the recognition of approximately 5% of lawyers in private practice in the United States.
The following SiebenCarey attorneys received The Best Lawyers in America 2023 recognition in the following practice areas: 
Since it was first published in 1983, Best Lawyers has become universally regarded as the definitive guide to legal excellence.