How to Avoid Injury This Hunting Season—for Hunters & Hikers Alike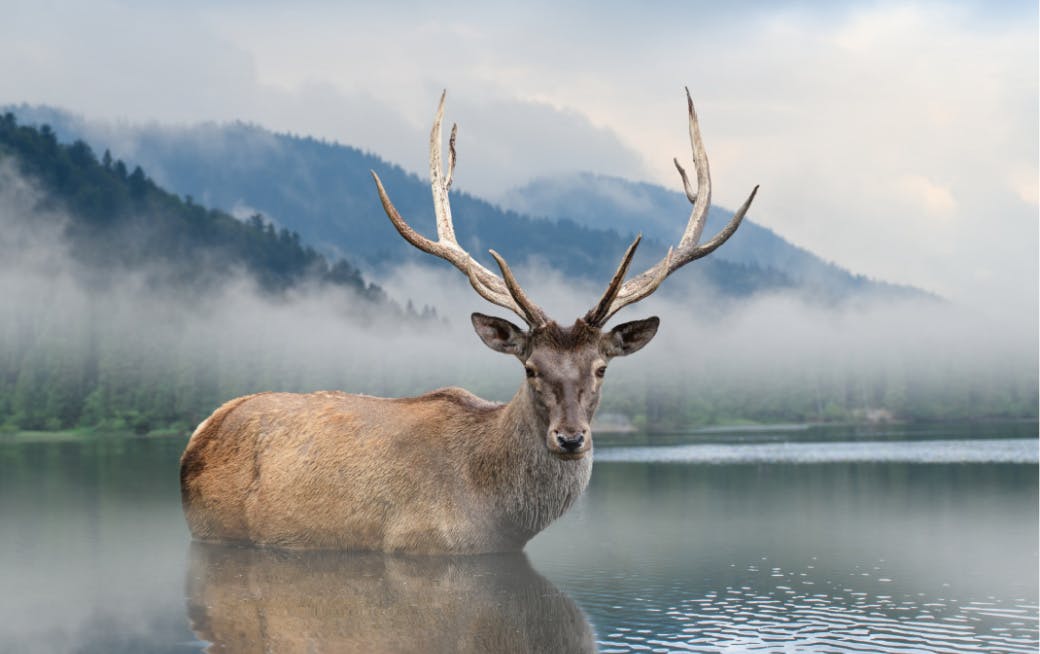 Brisk weather and falling leaves mean hunting season is just around the corner. Whether you're a hunter yourself or just want to explore the great outdoors in peace, these safety tips will help keep you in the clear.
Staying Safe as a Hunter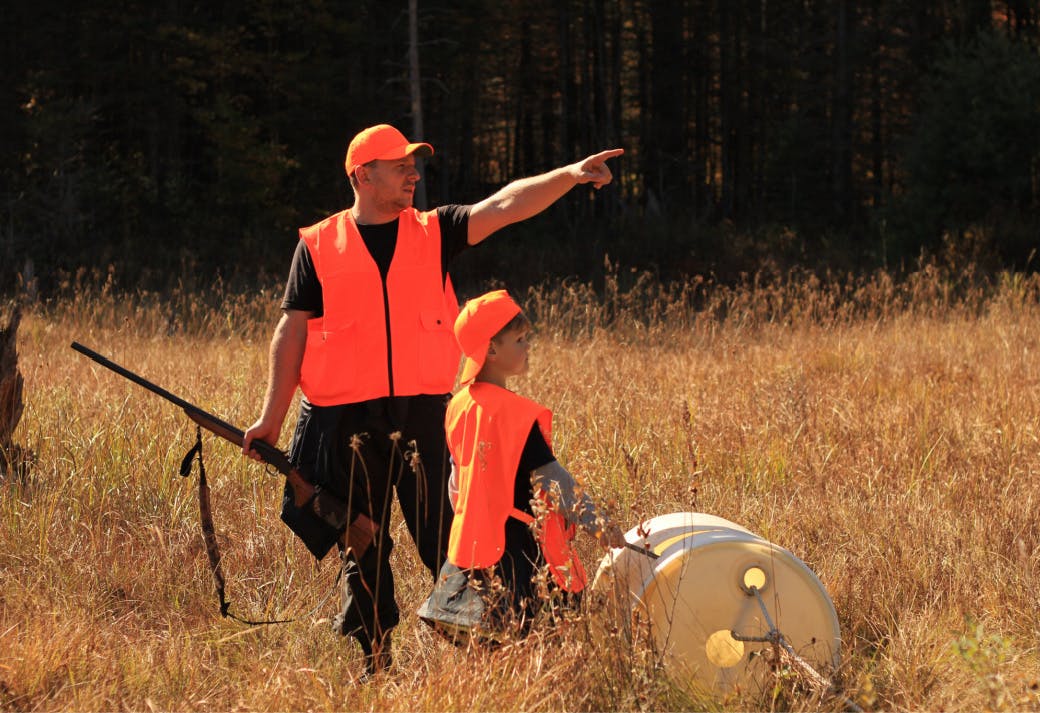 First things first: if you're going hunting, odds are you're taking a gun. So before we get to anything else, let's start with the four cardinal rules of gun safety.
Treat every firearm as if it were loaded, whether it is or not—and especially if you don't know.
Only point at what you plan to shoot. That means no swinging the barrel around carelessly, resting the muzzle on your shoe, or aiming at your buddy as a joke. Again, this applies whether it's loaded or unloaded.
Before shooting, identify your target. Only shoot at what you know for certain, and even then, be aware of what's around or behind it. You're responsible for wherever your bullets go, so if you have any doubts, don't take the shot.
Keep your finger off the trigger until you're 100% ready to shoot.
And while bows may be a bit less dangerous than guns, they're still not toys. Always treat any weapon with respect, and never leave them unattended. Unload firearms and unstring bows when not in use, and transport firearms and ammunition separately.
Then there's the weather. Check the local weather report before you head out to make sure you won't be caught off guard. Hunters are at risk for hypothermia in cold, wet conditions, of course, but you can also be in trouble in temperatures as high as 50 degrees. Dress in warm layers, avoid moisture-retaining cotton, and pack a water-repelling outer layer.
It's also a good idea to carry a spare set of dry clothing just in case.
Dressing right for hunting isn't just about staying warm and dry, though. During certain seasons, hunters are legally obligated to wear high-visibility clothing for safety purposes. For example, according to the Minnesota DNR:
"All hunters and trappers in the field during the open firearms/muzzleloader deer seasons must display blaze orange or blaze pink on the visible portion of the person's cap and outer clothing above the waist, excluding sleeves and gloves."Other similar regulations are in place to protect you and others, so make sure you suit up however the law requires.If you're using stands, be careful. Even with guns involved, falls are among the most common causes of injury for hunters. The average tree stand is about 15 feet up, and a fall from even that height can cause broken bones, paralysis, or worse.Always check the stability of any stand before you trust it, and use safety belts or harnesses if you decide to trust it. Don't remove your harness until you're safely down again.And while hunting may be associated with having a few cold beers with your buddies, leave the alcohol at home. Hunters are at greater risk for hypothermia and frostbite if they've been drinking. Not to mention that alcohol always impairs physical and mental abilities, affecting emotions, judgment, vision, and reflexes.Lastly, bring loud whistles and two-way radios along in case you get lost or need help. Many hunting accidents happen when groups of hunters get separated and can't find each other again.
2. Staying Safe as a Non-Hunter
It isn't just hunters and wildlife who are at risk during hunting season. Anyone who's out and about in nature could be in danger of getting in front of a hunter's rifle or bow. If you're the outdoorsy type, learn when Minnesota hunting seasons start and end so you can take the appropriate precautions.
While you may not be required to wear blaze orange like a hunter, it's a good idea to wear something that doesn't blend in. Avoid colors and patterns that blend in with your surroundings, including:
White
Black
Brown
Tan
Earthy tones
Animal patterns
Camouflage
You might want to wear blaze orange yourself. If not, other bright colors such as red or blue may be suitable.
Even if a hunter doesn't see you, you want them to hear you. When you go hiking in an area where hunters may be operating, make your presence known by:
Talking loudly (to yourself or a companion)
Whistling
Singing
If you hear shots nearby, raise even more of a ruckus, as much as necessary to make them aware that you're around. However, once a hunter has acknowledged you, show courtesy by not making any excess noise that might scare away more animals.
Of course, if you want to avoid encountering hunters altogether, find a spot where hunting isn't allowed. That's usually the case for state and national parks, but check your local regulations to be sure. Sundays are often hunting-free days, too, so that might be the day to plan your hike.
Safety Tips for Hunters and Non-Hunters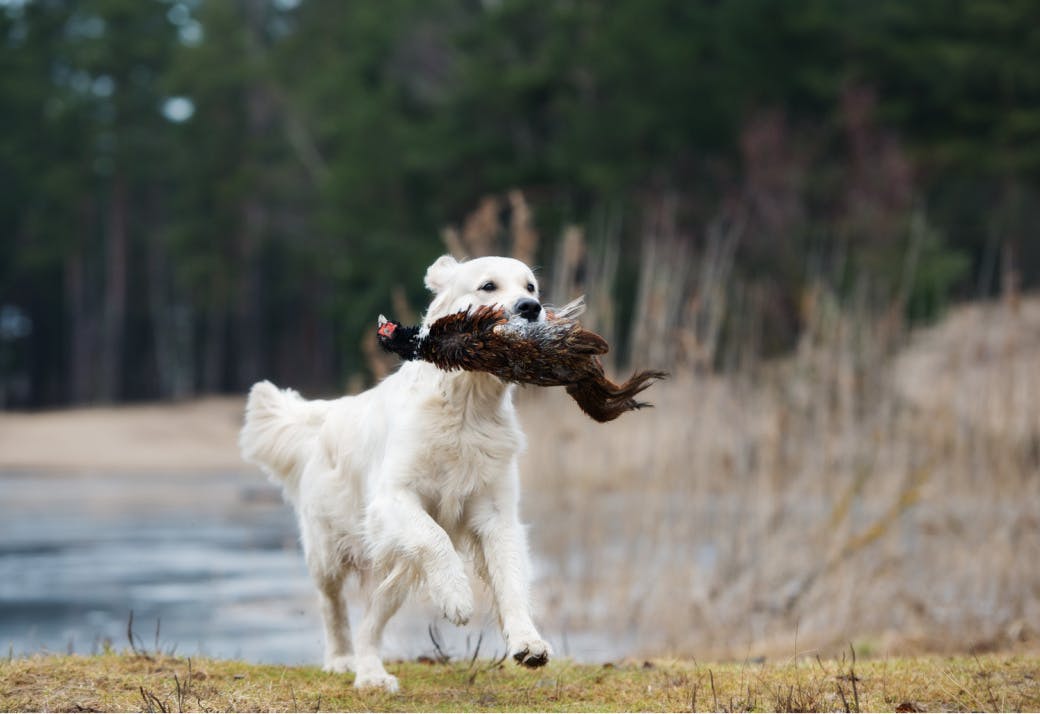 Whether you're taking a gun, bow, or just your love of nature, don't head out into the wilderness—or even a nearby forest—without letting someone know where you're going and when you plan to be back. That way, if anything goes wrong, they'll be able to send help.
Familiarize yourself with basic first aid, as well, and bring a kit along in case you or someone else gets hurt.
Enjoy the great outdoors—safely.
Hunting season can be dangerous for hunters and non-hunters alike. But armed with these simple tips, you should be better prepared to keep yourself and others safe this fall.
However, if you've been injured in a hunting accident, you may have a claim to compensation. Contact us, and we'll give you a free evaluation of your case.