What Are Your Rights If Your Pet Is Negligently Injured?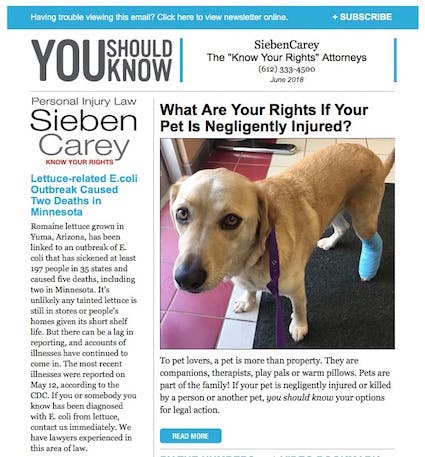 Furry, scaly or feathered companions are nearly a given in most American homes. It is estimated that 68 percent of all American households own pets, and in 2017 these households spent over $69 billion on food, vet care and more for their beloved beasts. Clearly an injury to a pet can be traumatic and expensive for owners, especially if it was caused by the negligence of another party. Your legal options might include:
Criminal charges
Civil action
Emotional distress
We also look at 10 steps to follow after a pet is injured.CLICK HERE TO READ THE FULL NEWSLETTER.