Protect Loved Ones from Nursing Home Abuse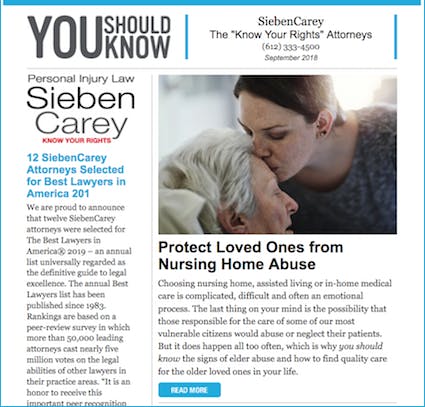 All of us want the best care possible for the elderly in our lives. When it comes time to choose nursing home, assisted living or in-home care, the last thing you want to think about is that anyone responsible for these vunerable adults might abuse or neglect them. But despite the fact that most elderly care providers are dedicated and ethical, there are still too many reports of abuse occuring in some facilities ... and that number is growing.
In this issue of You Should Know, we cover:
Data on the prevelance of abuse
Signs of abuse and neglect
Factors to consider when choosing a care facility
CLICK HERE TO READ THE FULL NEWSLETTER.