Jim Carey Named "Power 30 Personal Injury Attorney" By Minnesota Lawyer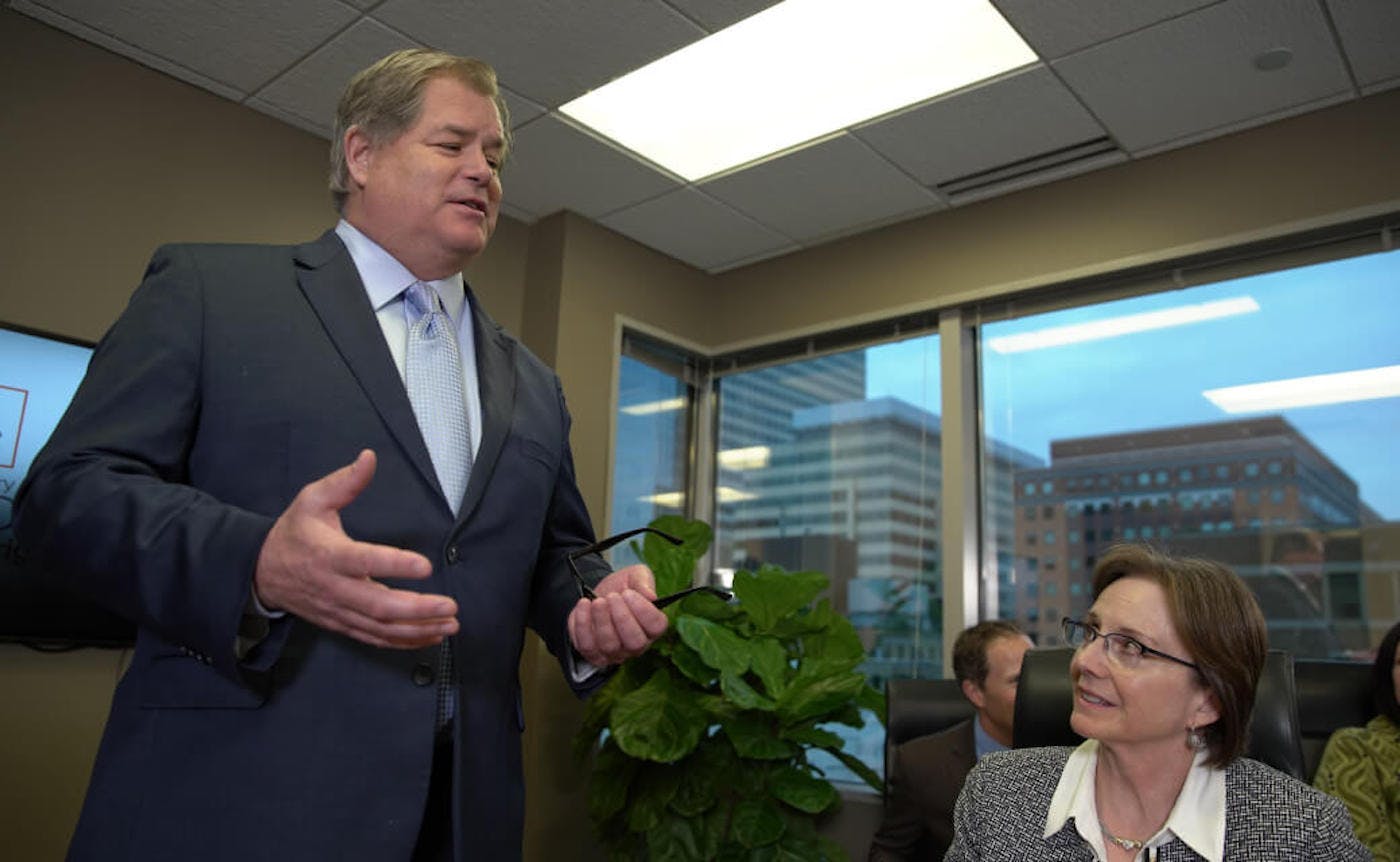 MINNEAPOLIS – June 22, 2023 – Jim Carey, managing partner of SiebenCarey, was today named a 2023 Power 30 Personal Injury Attorney by Minnesota Lawyer, a widely respected trade journal for Minnesota's legal profession.
"In POWER 30, we have focused on those whose mere presence on a case signifies the stakes, who have influenced the direction of the law, whose leadership in the community is pervasive and whose respect within the bar is undeniable," Minnesota Lawyer wrote. Selections result from deep reporting by the publication's editorial team, which includes interviews with respected attorneys and others around the state. The editors also review the outcomes of significant cases handled by the nominees.
"It is very gratifying to receive recognition like this for a job you love to do so much," said Carey, who started clerking for the firm in 1983 while in law school and has worked there ever since. "I know it may sound a little corny to some, but nothing is more satisfying to me than helping people and their families recover from life-changing injuries by protecting their legal rights. Hopefully, recognitions like these mean I've succeeded," he said.
Carey specializes in cases involving auto accidents, wrongful death, nursing home negligence and abuse, and catastrophic personal injury. He has a reputation for winning significant verdicts and sits on the American Board of Trial Advocates, an elite organization of accomplished trial attorneys. In addition, Carey is certified as a Civil Trial Specialist by both the National Board of Trial Advocacy and the Minnesota State Bar Association. This distinction is awarded to fewer than 2% of all Minnesota's personal injury attorneys.
Carey received his Bachelor of Arts degree from St. John's University, Collegeville, Minn., in 1982 and his Juris Doctor from William Mitchell College of Law, St. Paul, Minn., in 1987 (now the Mitchell Hamline School of Law). Carey grew up on Minnesota's Iron Range in Biwabik, Minn. Today, he and his wife Molly reside in Edina and enjoy regular visits from their three children and four grandchildren.
The nomination profile on Jim from the Minnesota Lawyer is reprinted below:
The POWER 30: Jim Carey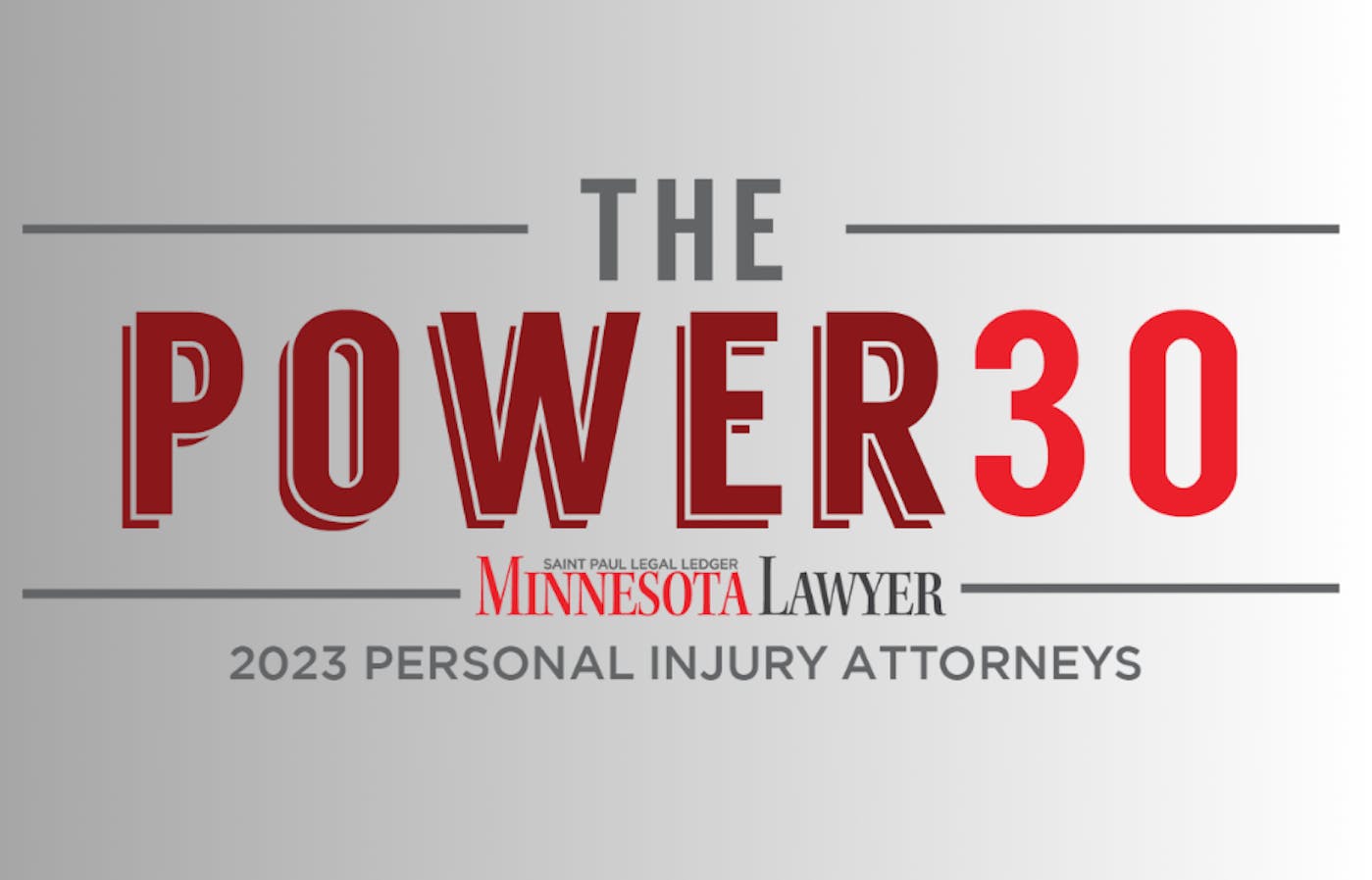 [Reprinted from the Minnesota Lawyer, June 23, 2023]
Seventy years ago, John VonHoltum and Clint Grose started a law firm in Worthington with a few lawyers. They moved to Bloomington and hired Harry Sieben.
Sieben still has his first retention letter, said James (Jim) Carey, managing partner of what is now known as SiebenCarey. In 1977 the U.S. Supreme Court decided Bates v. Arizona, and you know what happened next. Sieben was the first lawyer to advertise in Minnesota, and at the time was serving in the Minnesota legislature.
Carey started working for Sieben in 1983, after his father and uncle, a judge and lawyer, respectively, talked him into law school.
The firm has a legacy that it still displays, starting with a close integration with labor movements, which led to worker safety issues and personal injury, he said. "It sounds like a mantra, but it's all true," said Carey.
Today the firm is a full-service injury firm, including four lawyers who practice in workers' compensation.
Minnesota is a fairly liberal state on personal injury cases. "But our wrongful death statute is horribly conservative. It's financially driven," Carey said. If a person is injured and later dies as a result, the claim for the damages from the injury does not survive.
House File 1019 would change that, Carey said. The bill provides that a claim would survive the death to compensate certain heirs, said Carey, who tried to get such a bill passed in 2010-2011, when he was president of the Minnesota Association for Justice. [Editor's note: The bill passed and was signed into law in May 2023. Here is a summary.]
Litigation also may result in changes to dangerous conditions. Carey has settled a case for the deaths of five people and injuries to more when the Cedar High public housing caught fire in 2019. It was reported at the time that the 25-story building was not equipped with sprinklers. The settlement is confidential.
"Changes were made," Carey said. The settlement under the circumstances was very fair, he said, and the participants were "open-hearted and ethical."