Harry CMP Retirement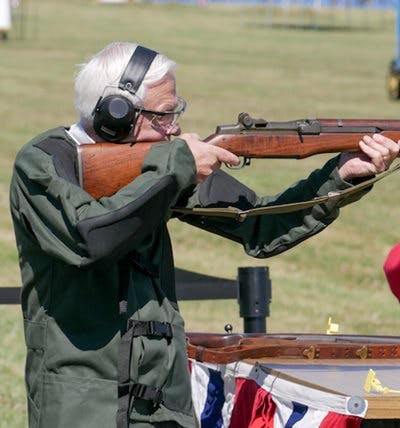 Harry Sieben, former President and namesake of SiebenCarey, took the First Shot as a guest of honor at a spectacular opening ceremony for the 2022 National Rifle and Pistol Matches at Camp Perry, Ohio, considered the largest shooting match in the world.
Harry was recognized for 24 years of service on the Board of Directors for the Civilian Marksmanship Program (CMP), the host of the match, which has been held at Camp Perry since 1907. A vintage cannon boomed, the 122nd Army Band played, and an authentic B25 bomber soared overhead, all before Harry and other dignitaries took the stage to address the crowd.
Then it was time for the First Shot, which officially launched the competition and featured two First Shots for the first time in the ceremony's history. Harry, sporting an M1 Garand rifle, was joined by fellow retiring board member Jon Bengston, who fired a 1903 Springfield. By all accounts, they hit their targets!
Joining Harry for the festivities were his sons, Jeff Sieben, partner and attorney at SiebenCarey, and Tom Sieben, also a Twin Cities attorney. "Dad was smiling," Jeff said of his father's reaction to an extraordinary day.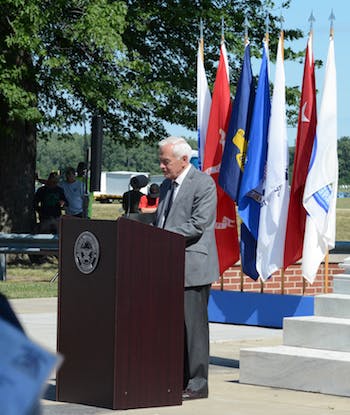 Harry spoke about the 100-year history of the CMP, going back to President Teddy Roosevelt.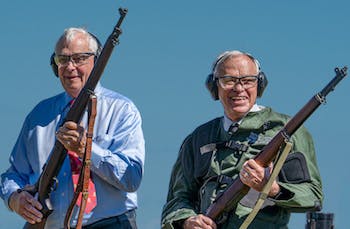 Harry and fellow retiring Board member Jon Bengston during the first time in the ceremony's history two First Shots were taken.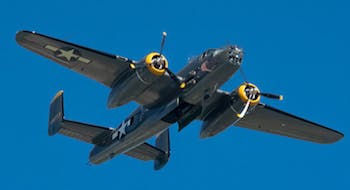 An authentic B-25 bomber soared over the ceremonies as a cannon boomed and the 122nd Army Band played.