How to Choose the Right Winter Tires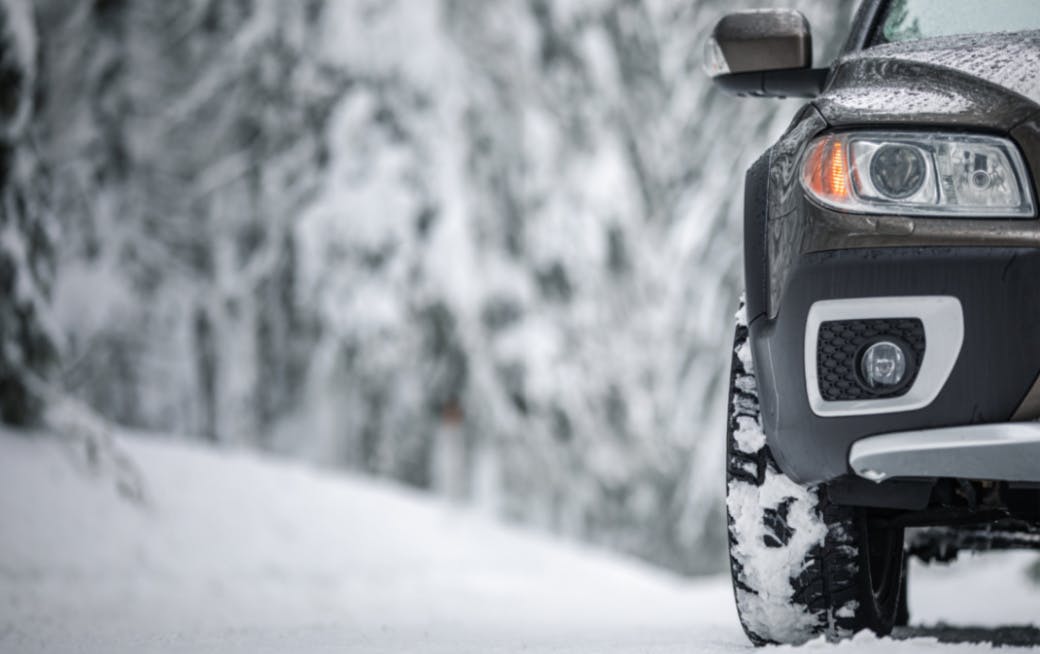 Winter tires, also known as snow tires, provide drivers with better traction on slick roads. In Minnesota, where wintertime always brings plenty of ice and snow, these tires can be an essential investment.
But every year, plenty of Minnesotans find themselves asking questions like:
Do I need winter tires?
Will all-season tires work instead?
What winter tires should I buy?
Should I get studded or studless winter tires?
What is "siping" and do my winter tires need it?
Let's explore the answers to these questions and more.
Why Minnesotans Should Always Consider Buying Winter Tires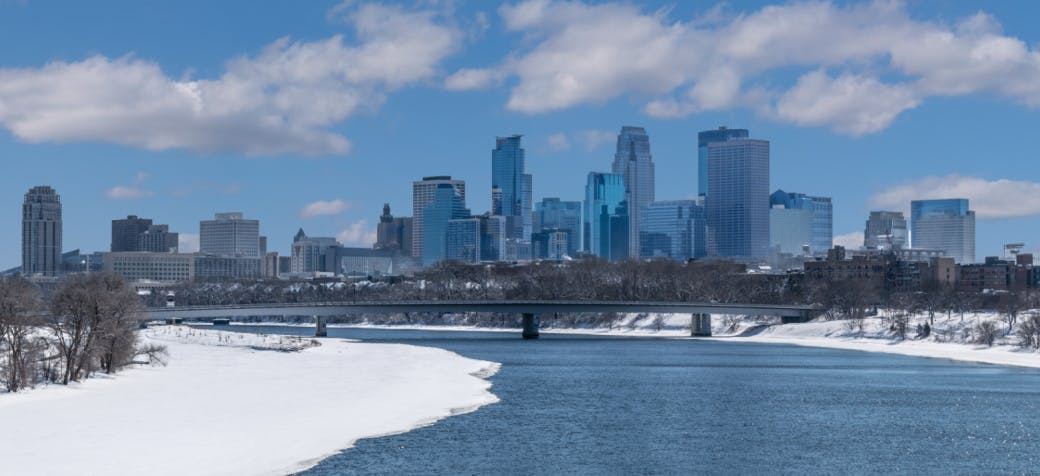 Despite commonly being known as snow tires, winter tires aren't just useful for driving on snow. Winter tires offer better handling any time temperatures drop below 40 degrees Fahrenheit, whether or not there's any snow on the ground.
That's because the rubber used to make most tires becomes stiff in cold weather, weakening its grip on the road and increasing the chances of skidding. Winter tires, however, are made with a compound designed to retain its softness and flexibility in low temperatures. Even under freezing conditions, a winter tire's pliable rubber provides excellent traction.
And when there is snow, ice, or slush on the road, winter tires become even more important. The deep, wide grooves in their tread create a much better grip, improving the handling. These grooves are also designed with irregular, sharp edges that cut through packed snow and keep the tire in closer contact with the road. This makes stopping, turning curves, and driving at higher speeds much safer during the winter months.
Before we get into how to choose the right winter tires, let's go over some common questions about how important they really are.
If I have all-season tires, do I need winter tires too?
All-season tires are often marketed as being ideal year-round, but that's only true if you live in a region with mild, dry winters. In much of Minnesota, all-season tires just won't cut it.
As with summer tires, all-season tires harden and lose traction in cold weather. The design of their tread is also not nearly as effective as winter tires for dealing with snow-covered roads.
So even if you have all-season tires, you may still want to pick up some winter ones as well.
What if my tires are M+S?
Some all-season tires are rated M+S for "mud and snow." Their treads do provide better traction on wet roads than their non-M+S counterparts. But unfortunately, the compound they're made with is still just as prone to stiffening in the cold.
Once again, only winter tires remain flexible in winter, thus lowering the chances of your vehicle slipping.
Can't I just use tire chains?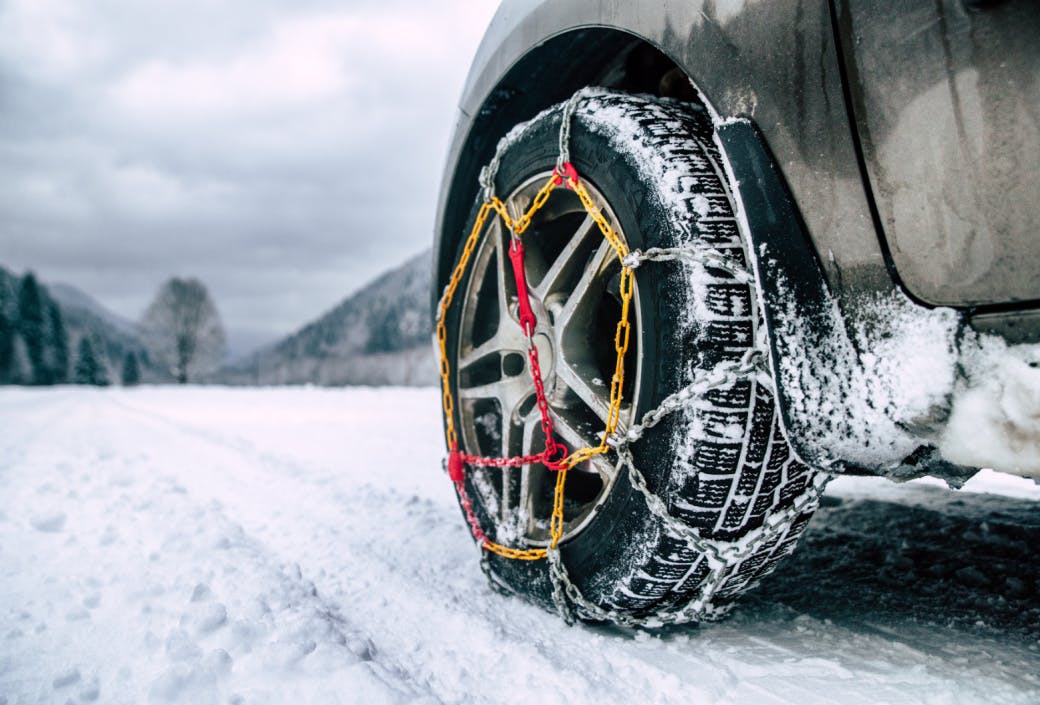 Tire chains may be a helpful addition when traveling through rural areas with excessive snow, but they're no substitute for winter tires. Chains aren't designed for driving at high speeds or on bare pavement, and you could end up damaging both your tires and the road if you tried. You'd be in for a bone-rattling commute, too.
Only use tire chains when absolutely necessary, and never put them on if you're cruising down a highway or through urban settings like St. Paul or Minneapolis.
Can I use winter tires all year?
If winter tires are so effective, why not just keep them on your vehicle year-round? While this may seem like a logical conclusion, using winter tires in every season isn't wise. Once the summer sun comes out, the soft, pliable material that makes them so useful in cold weather will become a liability. Hot pavement would weaken the rubber and reduce your control of the vehicle.
Plus, by changing your tires in the fall or winter, you'll save your primary tires from excess wear and extend their lifespan.
Once temperatures rise above 45 degrees Fahrenheit and the roads start to improve, go ahead and switch out your winter tires for summer or all-season tires instead. Then, store your winter variants in a cool, dry place — such as a basement or garage — until next year.
How to Choose the Right Winter Tires
When the time comes, you'll need to know how to choose the right winter tires. Here are some handy tips.
Matching Sets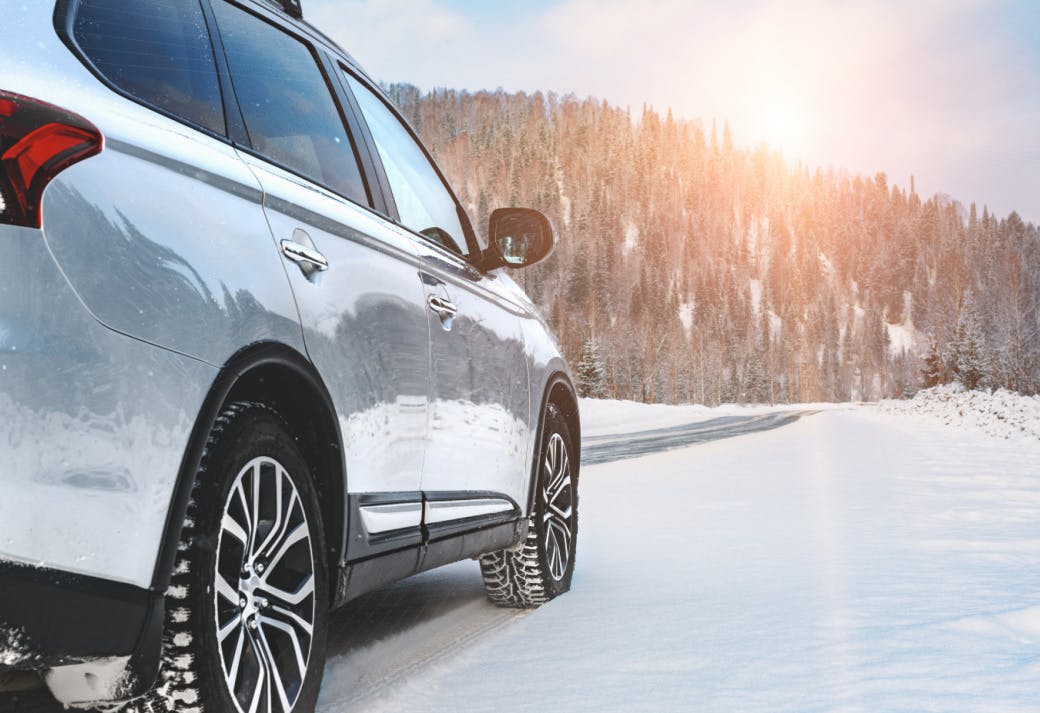 First off, no matter what tires you buy, it's always best to get a matching set of four. It may be tempting to save some money by only buying two, but the uneven traction this will create can harm your vehicle's grip and steering. You'd be putting yourself (and your passengers) in greater danger.
Uneven traction can also damage your transmission, and fixing that would cost a lot more than any winter tires. Buying a full set is definitely worth the extra expense upfront.
Rims
tIs it a good idea to buy a separate set of rims to go with your winter tires? That depends on your budget and plans for the future. Of course, a new set of rims costs money. On the other hand, if you only use one set of rims, you'll have to pay to have the tires mounted twice a year.
Here's how to calculate which choice is more economical:
Assume that you'll have your winter tires for the average lifespan of five years.
Figure out the total cost your tire dealer would charge for switching out your tires twice a year for that same timeline.
Compare that cost to the price of a new set of rims.
Factor in waiting time, since it will take a while for a shop to unmount and remount tires on the same rims.
Consider that the constant unmounting and remounting will wear your tires down faster, leading to further costs.
Is it worth investing in the new rims to avoid the added expenses? It certainly can be. By getting a new set of wheels to go with your winter tires, you'd be able to swap them out yourself for no more than the cost of a jack and a wrench.
Just be aware that if your car is equipped with a tire-pressure monitoring system (TPMS), you'll need to buy winter wheels with a TPMS sensor, otherwise the system won't work. You'll also have to reprogram the vehicle's engine control unit to recognize the new sensors.
Size
If you do end up buying a new set of wheels and tires, you'll have to pick your wheel size. Most drivers opt for the vehicle's Original Equipment (OE) size, and that's often a good call. (You can find that information on a placard in your door jam, usually on the driver's side.
But there are times when the OE size isn't the right choice. In fact, when minus-sizing your tires is an option, it can give you serious benefits. For example, if your car has 17-inch wheels, but the base model was made with 16-inch wheels, you'd probably want to go for the 16-inch option.
Why? Because narrower, higher-profile tires provide better traction in deep snow and reduce the damage done by winter road conditions.
Studded vs. Studless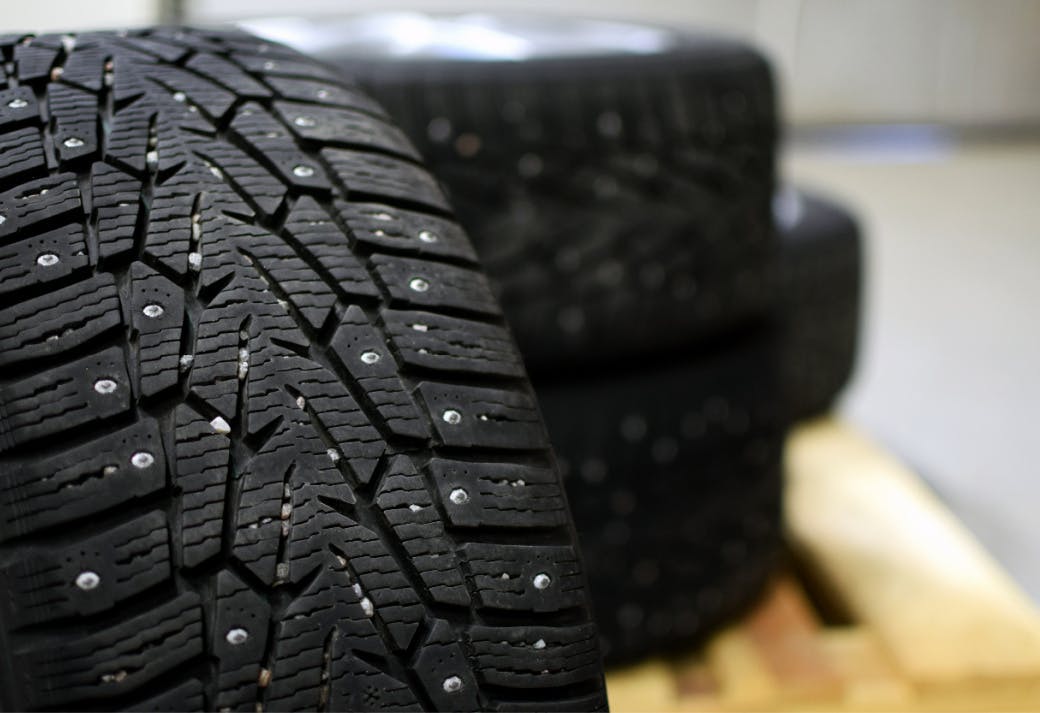 Studded winter tires have lightweight pins embedded into their tread. These studs function just like cleats on a snowshoe, digging into slick surfaces for a better grip. The downside is that they make a lot of noise when you're driving, and they can even damage the pavement.
So should you buy studded or studless winter tires? For Minnesotans, there's an easy answer: studded winter tires are illegal in Minnesota, meaning you don't really have the option. That keeps things simple!
Siping
Sipes are small slits cut into the tread of a tire to improve traction. They can also give you a smoother ride and lengthen the life of your tires.
Most winter tires come already siped, but you can always have further siping done for a fee — often as little as $15 per tire. The choice is yours, but if you regularly travel on slick roads, the cost may very well be worth it.
This winter, make sure you have the right tires for the job.
Whether you're headed across Minnesota to visit your favorite frozen lake or commuting through the Twin Cities, winter tires will give you better control and greater peace of mind.
Mistakes still happen, though — especially when the snow starts to fall. If you or a loved one have been injured in a car accident, we can help. The SiebenCarey team has handled thousands of vehicle accident claims and won our clients millions of dollars in compensation.