Tips for Staying Safe on Minnesota Roads This Fall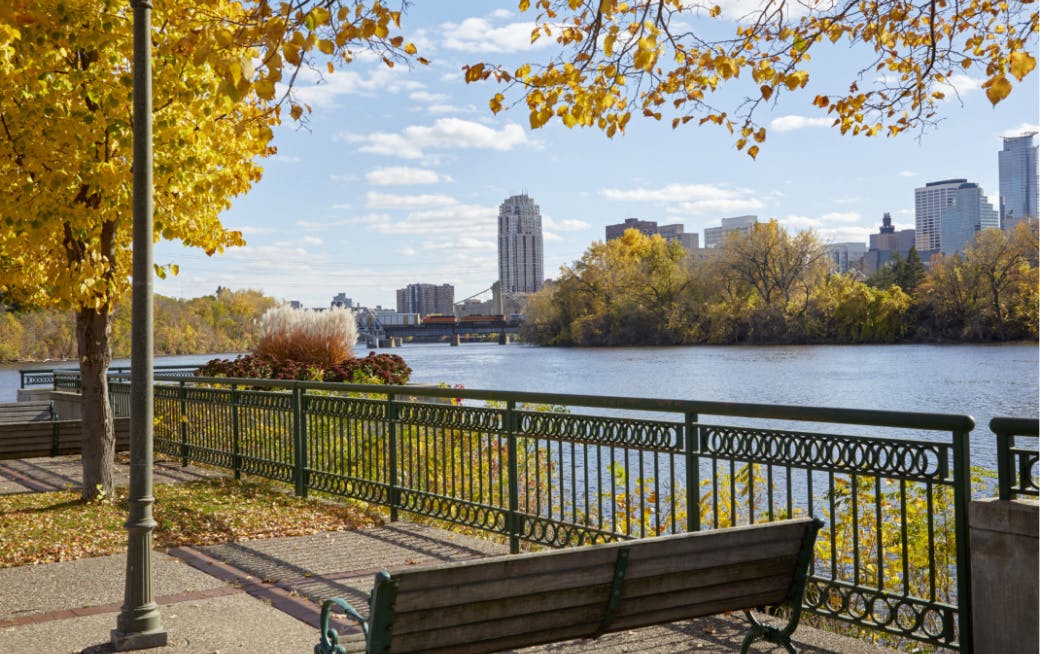 Fall is a beautiful season in Minnesota. All around, the leaves are changing, and the crisp morning air makes you feel alive.
But with all that beauty comes greater dangers on the road. Ice, rain, and fog are just a few of the other hazards that Minnesota drivers have to deal with in autumn. Here's how to safely navigate dangerous conditions when you're behind the wheel.
1. Leaves
The colorful foliage of fall is truly a sight to behold, but leaves on the road pose a very real threat to drivers, especially when they're wet. In fact, wet leaves can be every bit as slippery as ice.
And whether wet or dry, leaves can always cover important road markings (like lane lines) and hide hazards like potholes or bumps. They can also block drainage points and create puddles.
Here's how to drive safely when the leaves start falling:
Be alert at all times for fallen leaves on the road.
If you find yourself on a leafy road, slow down, especially at turns or near other vehicles.
Create extra room between you and other vehicles to make sure you can stop in time if you have to.
Never brake on leaves. Drive through them as slowly as you can.
If road markings are covered, pay attention to the edges of the road and be careful to stay in your lane.
You'll want to drive as if those leaves were ice. In many cases, they may as well be
2. Rain & Snow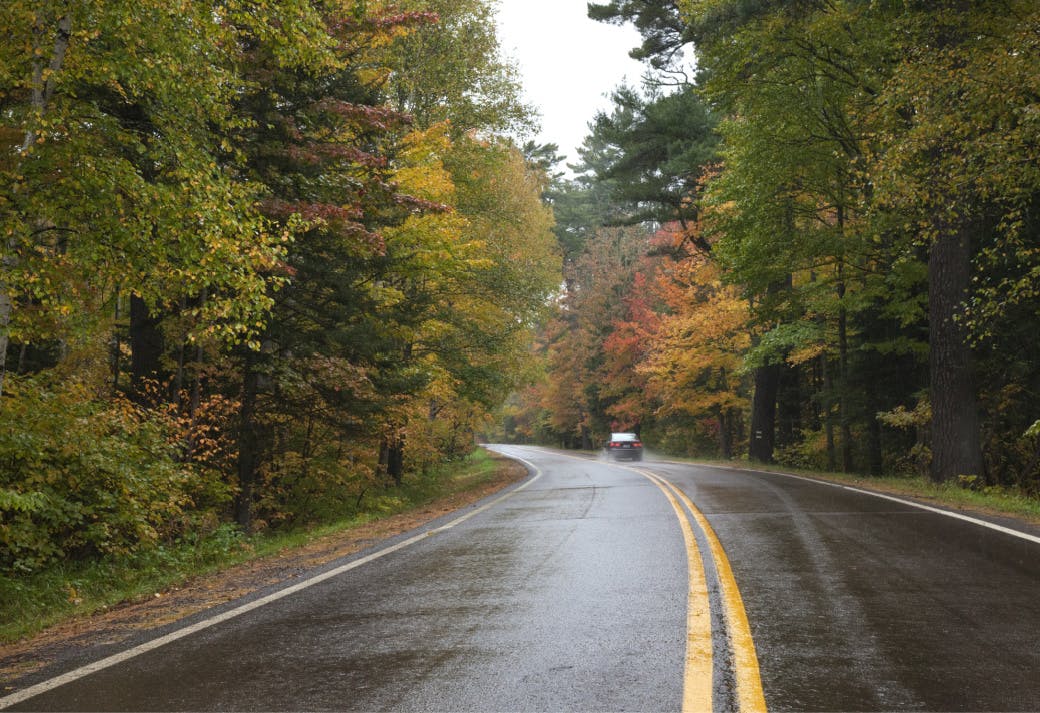 Rain and snow are often a part of the fall in Minnesota, and both can limit visibility or make you lose control of your vehicle. As with leafy roads, when dealing with a wet road, stay on your guard and drive slowly, says the National Highway Traffic Safety Administration (NHTSA). Always leave room to stop if you have to, and never brake suddenly unless you have no other choice.
Note: when we say wet roads, we don't just mean flooding after a downpour. Even during a light rain and before any noticeable puddles accumulate, the road may be slicker than you think. Drive with a little extra caution. It's better to be safe than sorry.
3. Ice & Frost
When you combine wetness and the cold, you get ice. Of course, ice presents most of the same problems as wet leaves and slippery roads, and the solutions are also similar:
Be alert.
Drive slowly.
Maintain distance with other vehicles or obstacles.
Never brake suddenly if you can help it.
You should also be especially cautious when driving on bridges, overpasses, or in a shaded area. Whenever you find yourself in one of those places in the autumn, treat them as if they were icy, even if you don't know for sure.
Ice and frost aren't only dangerous on the road, either. They can also coat your windshield and windows, making it harder—or impossible—to see while driving.
Keep a snow broom/ice remover in your car and give yourself extra time to defrost or scrape every one of your windows before driving anywhere. The last thing you want is to be late heading off to work only to find your windshield covered with
4. Fog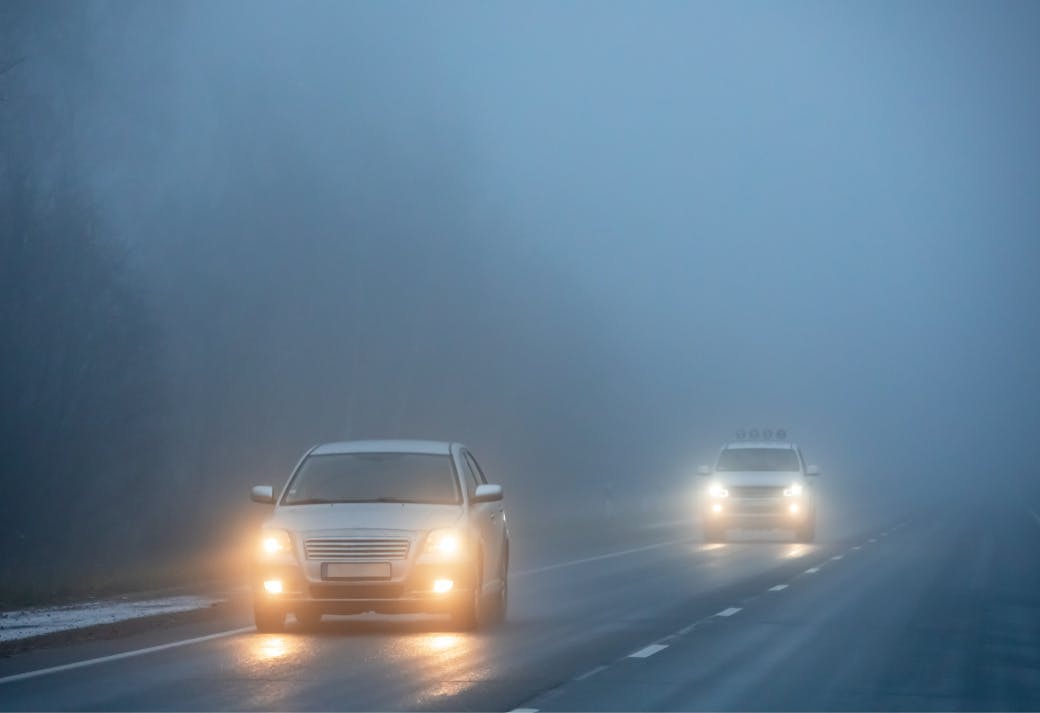 Cool autumn nights frequently mean foggy autumn mornings, and fog is no joke. It can cut visibility drastically and affect distance perception for you and anyone else on the road.
If you're dealing with a foggy commute, here's what to do:
Don't use your high beams. Those will make visibility even worse, since the bright light will bounce off of the fog and right back into your eyes.
Switch on your low beams and/or fog lights. Both types of headlights are designed to aim beams of light down toward the roadway, giving you a better view of where you're going without blinding you..
And of course, be vigilant, drive slowly, and leave room between you and other vehicles.
5. Darkness
During the fall, there are fewer hours of daylight than at other times of the year. That means later sunrises, earlier sunsets, and more darkness. You'll have to be extra careful to watch for other vehicles, kids playing in low light, bicyclists, and pedestrians.
Make sure all of your lights are working properly.
Always give your eyes time to adjust to the dark before driving—the Minnesota Safety Council advises that it takes 2–5 minutes for your eyes to even start adjusting.
Drive slowly, carefully, and attentively.
Ensure your headlights are on when driving in the dark.
For your own safety and everyone else's, treat the dark with respect.
6. Sun Glare
When we turn all of our clocks back for Daylight Savings Time, the sun rises and sets at different times than it normally would, often when you're driving to or from work. That bright sun often creates severe glare, making it hard to see vehicles, pedestrians, and traffic signs.
Here's how to protect yourself:
Always keep a pair of sunglasses in your vehicle so you can shield your eyes.
Use your visor to block the light.
Dirty windows make the glare of the sun worse, so always keep your windshield clean.
7. Deer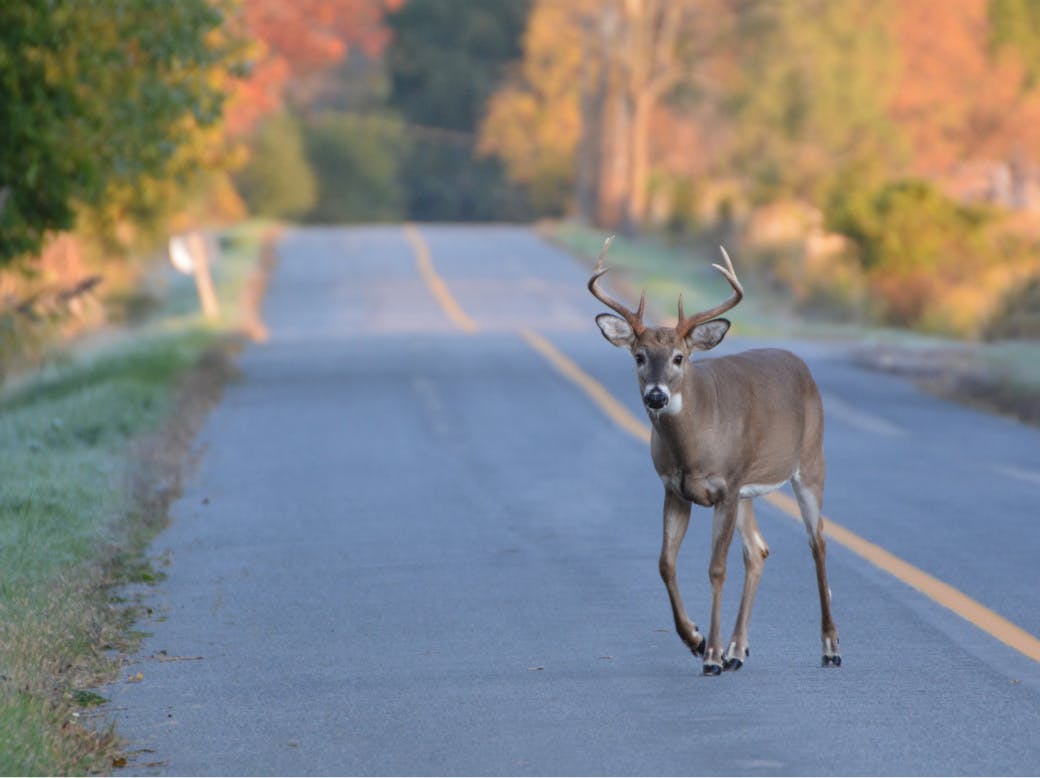 While deer can be a hazard all year long, autumn is their mating season, and car accidents involving deer are more common in the fall.
If you live in an area with deer, exercise caution, especially at dawn and dusk. And if you see one deer, be careful—they often travel in groups. You might not have seen the rest yet. You don't want a doe or a buck darting out in front of you unexpectedly.
That said, if a deer does jump out, don't swerve to avoid it. It's too easy to lose control of your car, especially in the fall. Instead, keep both hands on the wheel and brake firmly, coming to a controlled stop. Here's a handy rhyme to remember: "Never veer for deer." It could save you a lot of trouble next time you're on the road.
Enjoy the crisp air with confidence.
Naturally, safe driving practices are essential all through the year. But by being aware of the unique autumn driving hazards and following these safety tips, you'll make the roads in your area a safer place.
Still, accidents happen. There are always things outside of your control. If you've been injured in a car accident—whether you were in a vehicle at the time or not—we may be able to help you get compensation. Let us know what happened and get a free case evaluation, and we'll get right to work determining what you're entitled to.