How to Prepare Your Home for a Safe & Cozy Autumn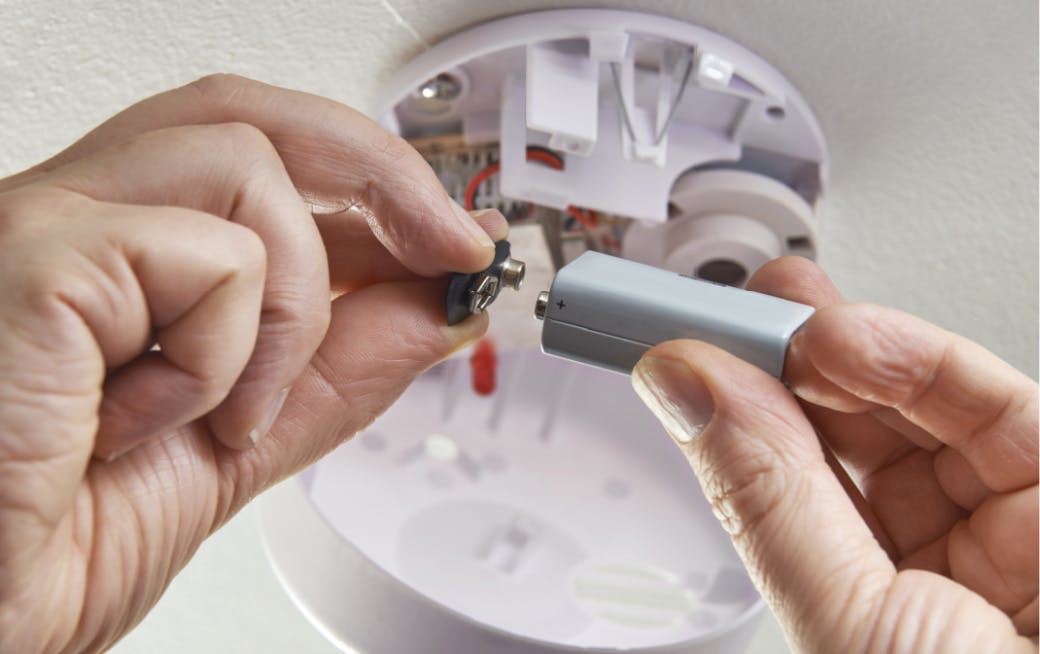 As summer fades away and the leaves turn colors, homeowners all across Minnesota are preparing their houses for a cozy fall. Here are some handy tips for keeping your castle (and anyone inside it) safe this autumn.
Test and replace safety equipment.
You should change the batteries in your home's smoke alarms and carbon monoxide detectors twice a year. One of those times is the day our clocks "fall back" for Daylight Savings Time. So switch out those batteries and test the alarms to make sure they work properly.
But what about the alarm itself? According to the U.S. Fire Administration, you should replace your smoke alarms every 10 years. Take a look at the manufacture date on the underside, and if it's time to replace it, go ahead and get that done.
Not everything important runs on batteries, though. Check if any of your home fire extinguishers have expired. If they have, get new ones right away.
Be careful when heating your home.
Autumn means falling temperatures, and exposure to the cold can cause serious health problems. You want to keep your house nice and toasty, but you also want to make sure there's no risk of a fire or dangerous levels of carbon monoxide.
Here's how:
1. Furnace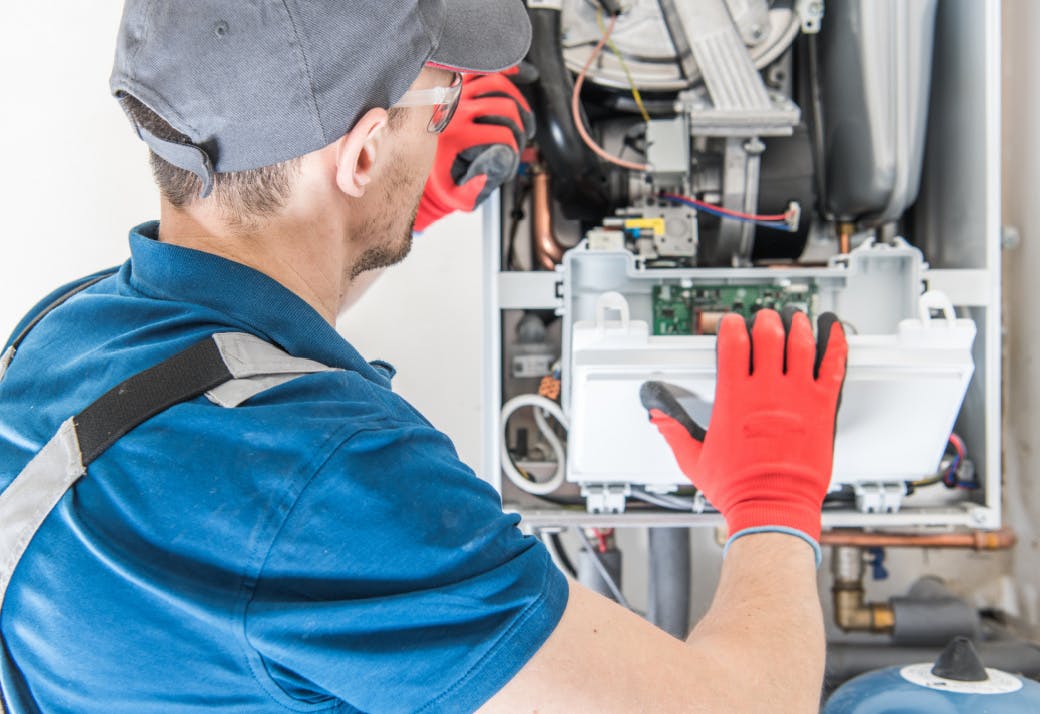 Many experts recommend that you have your furnace inspected by a specialist every year. That's not without good reason. Furnaces aren't toys, and you want to be sure it's safe to heat your home.
If for some reason you absolutely can't schedule a professional visit in time, at least inspect it yourself. Before turning it on, check the pipe from the furnace to the chimney for any rust spots, and verify that it's connected firmly at both ends. Then, make sure there's nothing flammable nearby. That includes:
Cloth
Clothing
Cardboard
Toxic materials
Paint products
Once you have the furnace up and running, make sure the flame is blue, not yellow or orange. If you're having any trouble with the furnace or you suspect it needs servicing, always contact a professional to take a look at it.
Note: You'll want to do all this before temperatures get low enough to actually need the furnace. That way, if anything isn't working properly, you can fix it now.
2. Space Heaters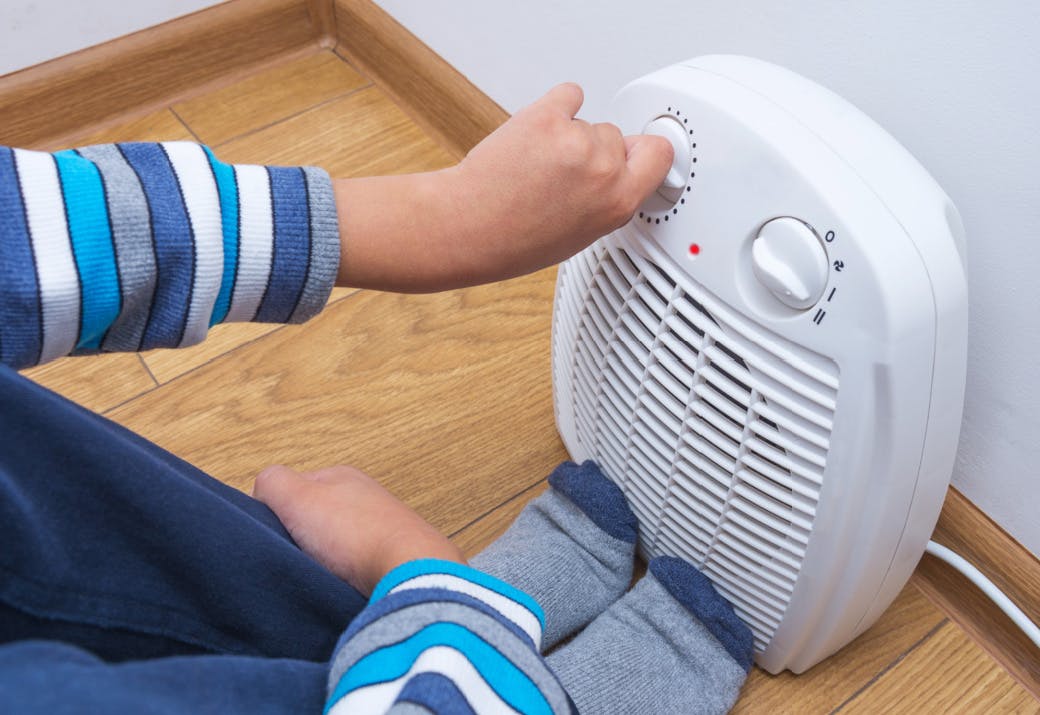 If you're planning to use space heaters to warm your home, start by reading the instructions carefully. Then, use them only as instructed. In addition to that, you should:
Always keep a space heater at least three feet from clothing, bedding, towels, drapery, and furniture. Keep anything flammable "a meter from the heater."
Remember to shut the heater off if you leave the house, and never leave it unattended if you have pets or kids.
Never use your space heater to dry gloves, hats, or any other clothing.
If you're using a fuel-powered heater, crack a door or window to let fresh air circulate. If the instructions say the heater needs to be vented, make sure you vent it outdoors.
Never use your stove or oven to heat your home, either. That could lead to carbon monoxide poisoning. Only use devices that are specifically approved for heating.
3. Fireplace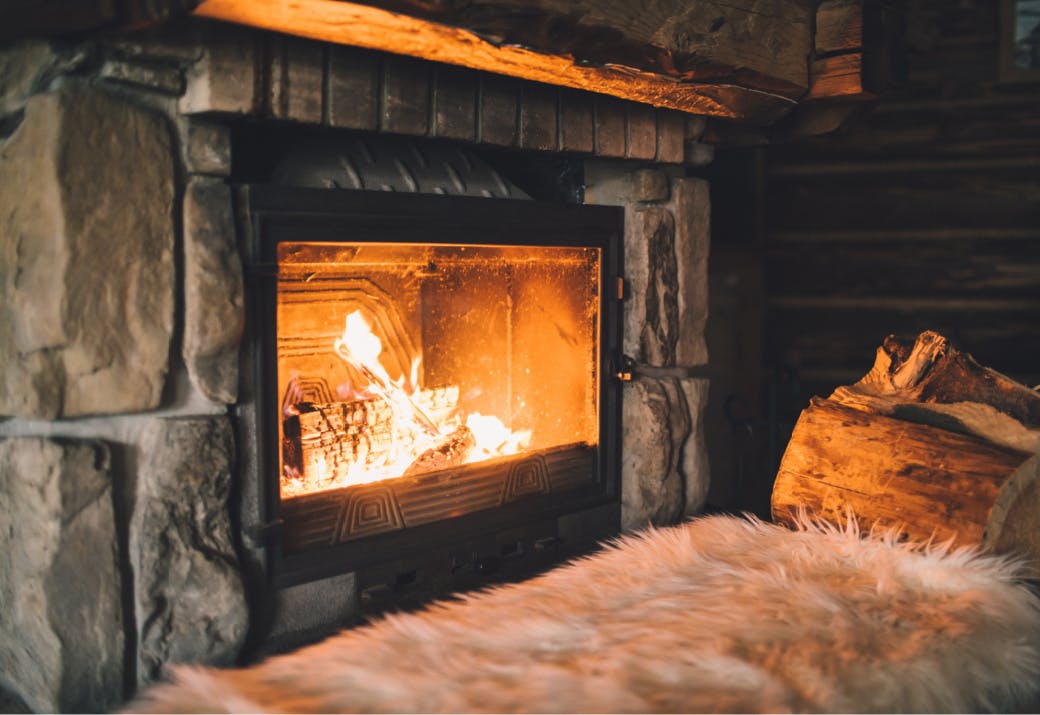 Everyone loves a good roaring fire, especially in the autumn and winter. But fire is never completely safe, so take a few steps to ensure everyone is protected.
Before you light your fireplace, inspect your chimney to make sure it's debris-free, properly ventilated, and that the liner, mortar, and bricks are in good condition.
If your chimney needs repair, don't try to do it yourself. Leave it to the pros.
Use a fireplace screen to keep sparks from getting out.
Never leave a fire unattended, and put any flames in the fireplace completely out before going to bed or leaving the house.
And regardless of how you're heating your home, always have a fire escape plan and make sure everyone living there knows it. According to the National Fire Protection Association, only one in three American households has an escape plan in place. Yours should be one of them.
Double-check your lighting—and keep an eye on the candles.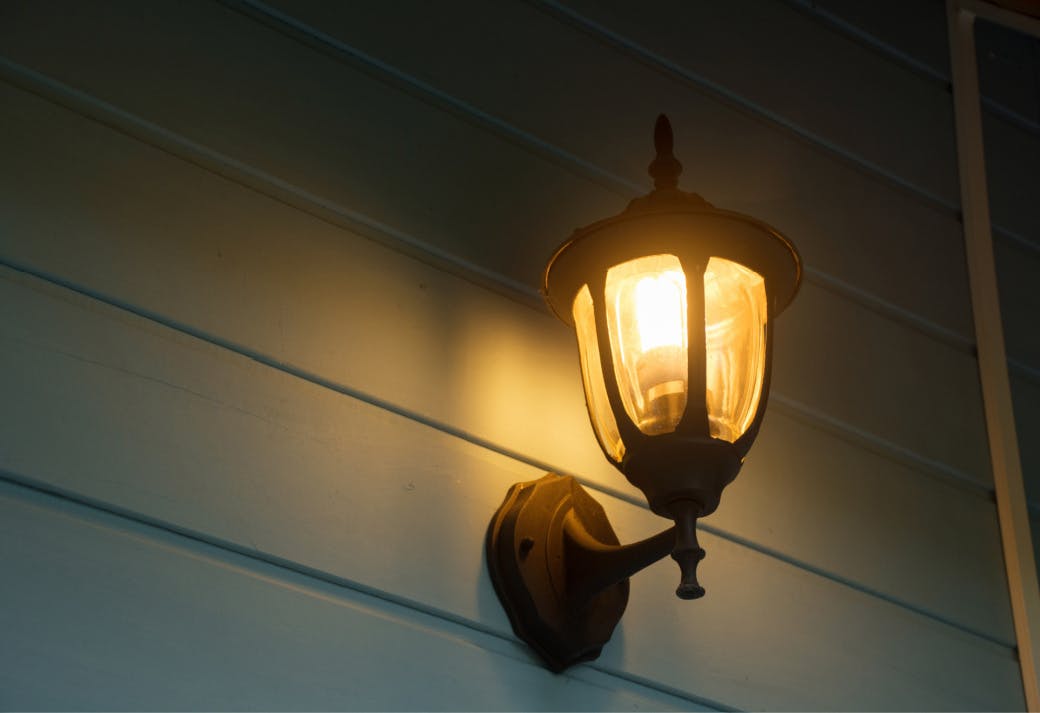 Lighting is an essential—and often overlooked—aspect of autumn home safety. If you have any especially dark places outside of your house, add external lights. These will serve a dual purpose: discouraging intruders and protecting against falls.
But what about candles? Yes, candles are perfect for a romantic dinner or just a cozy atmosphere, but they still have a flame, and that means there's some danger. That doesn't mean you can't enjoy that warm candlelight glow. It just means you have to be careful.
Make sure there's nothing flammable near any candles.
Never leave any candles burning if you leave the house or go to bed.
Keep all candles out of the reach of pets and children.
Bundle up and stay safe.
The fall is a beautiful time of year. As the season changes, it's a perfect time to put appropriate safety measures in place. Protect your home, household, and guests from unnecessary risks while enjoying a cozy autumn.
If you or a family member has been injured by an unsafe home, however, you may be able to claim financial compensation. Contact us, and we'll explain where you stand and what you're entitled to.