Keep Active Through the Cold With These Winter Sports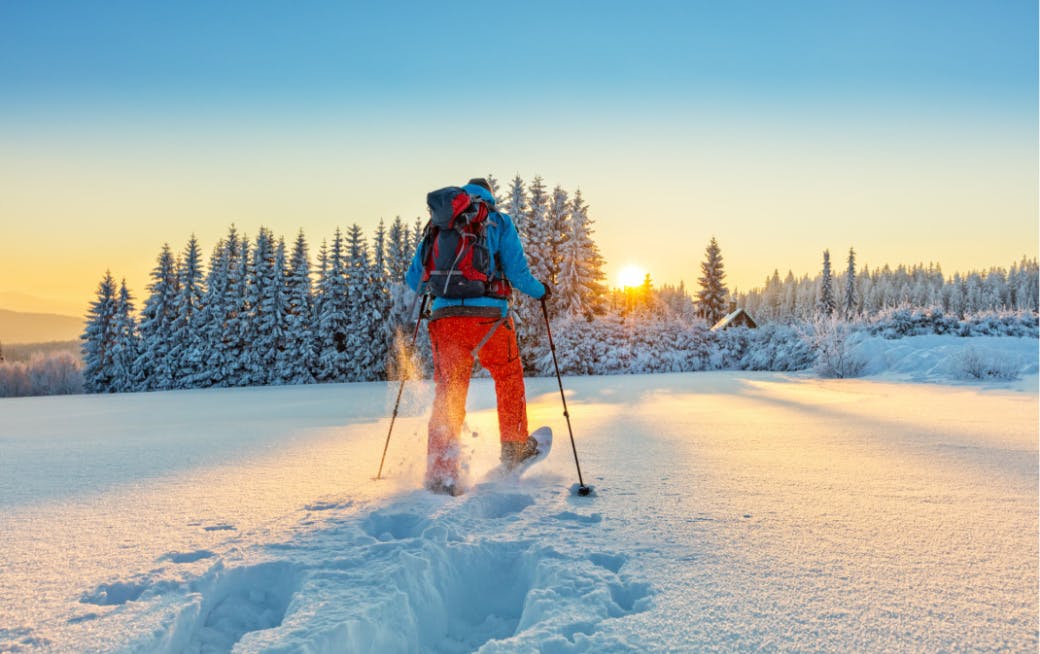 Winter in Minnesota is perfect for stretching out on the couch with a cup of something hot. On the other hand, it's also perfect for heading out into the great outdoors to embrace the thrills of winter sports. Summer doesn't get to hoard all the fun — snowboarding, skiing, skating, sledding, and hockey are all great ways to stay active during the long, cold winter months.
But if you do decide to put that mug of cocoa down and strap on your skates or skis, be aware that winter fun can come with plenty of hazards. Fortunately, a little planning and a few precautions can make a world of difference in avoiding common winter sports injuries.
1. Get in shape before you start.
Before starting up any winter sports, prepare by getting in shape and conditioning your muscles for strenuous activity. Strengthening your core and hips, working out your arms and legs, and training for overall stability will help minimize your chances of injury. Aerobic, cardiovascular, and weight-training exercises are all helpful in preparing for winter sports.
Sticking to a healthy diet and maintaining good sleep habits will also keep you safe.
2. Don't skip the warm-up.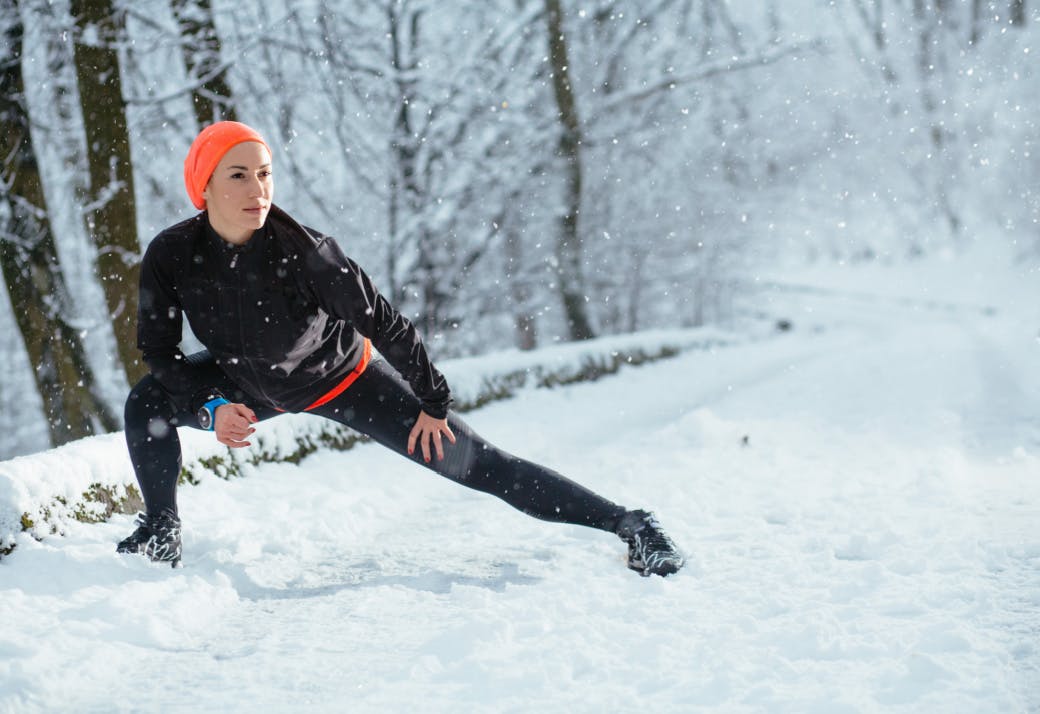 Even if you've kept your body in good shape, it's still never smart to dive into winter sports without warming up first. Cold muscles, ligaments, and tendons are much more prone to injury.
Take the time to do some light exercises and stretches, then ease into the activity. The real fun can wait a little bit until your body is ready.
3. Dress warm.
Minnesota winters are cold and wet. Who knew, right? It may seem obvious, but it's still worth mentioning: when you're getting ready to raise a ruckus outside in the cold, dress for the part. Frostbite and hypothermia are very real threats in the frigidness of winter.
Wear a breathable base layer, one or two insulating layers, and a water- and windproof outer layer to keep yourself warm and dry.
Then, put on some warm, waterproof footwear with soles that won't slip on ice or snow. Add some ankle support in as well — it may save you a nasty sprain.
Waterproof hats and gloves will also help keep you toasty and safe.
If the temperature drops low enough, wearing a facemask to warm up the cold air before it enters your lungs may be necessary for extra protection.
4. Wear the right gear.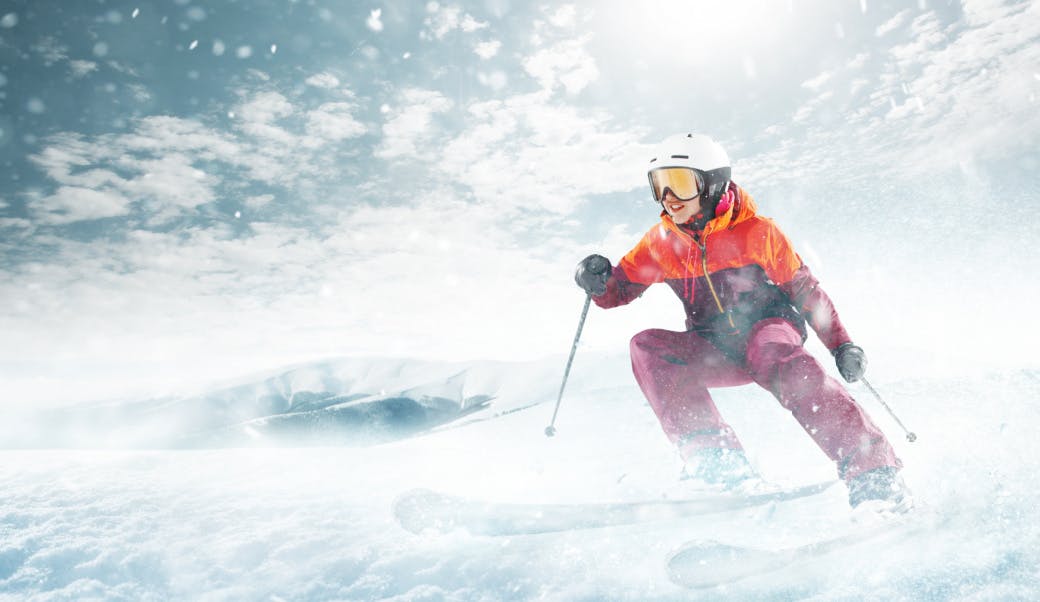 No matter what winter sport you're taking part in, always make sure you have the appropriate protective gear. That may mean:
Helmets
Goggles
Wrist guards
Knee and elbow pads
And here's a bonus tip: snow-glare can distract or temporarily blind you, increasing your chances of injury quite a bit. So put on a pair of shatter-proof sunglasses or goggles with UV protection.
5. Test your equipment.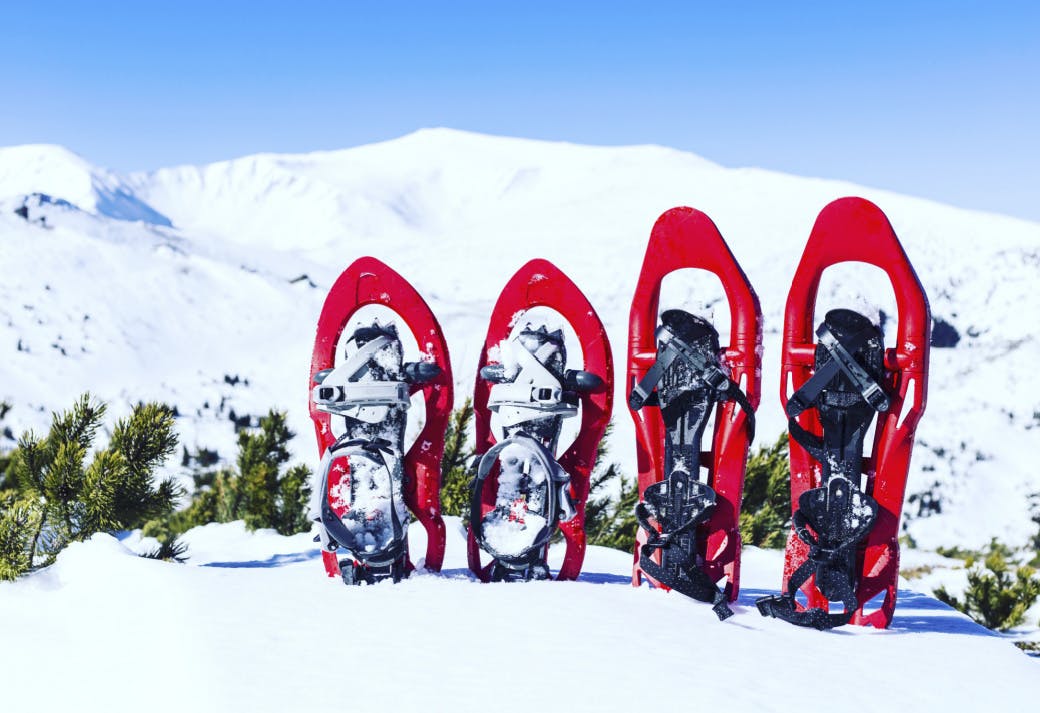 Before joining in any winter sports, make sure any equipment you'll be using is in good working order and fits you well. That may include:
Ice skates
Snowboards
Skis
Snowshoes
Helmets
Sleds
Goggles
Whatever you're going to be doing, don't just assume the equipment is fine — verify it.
6. Learn the rules and follow them.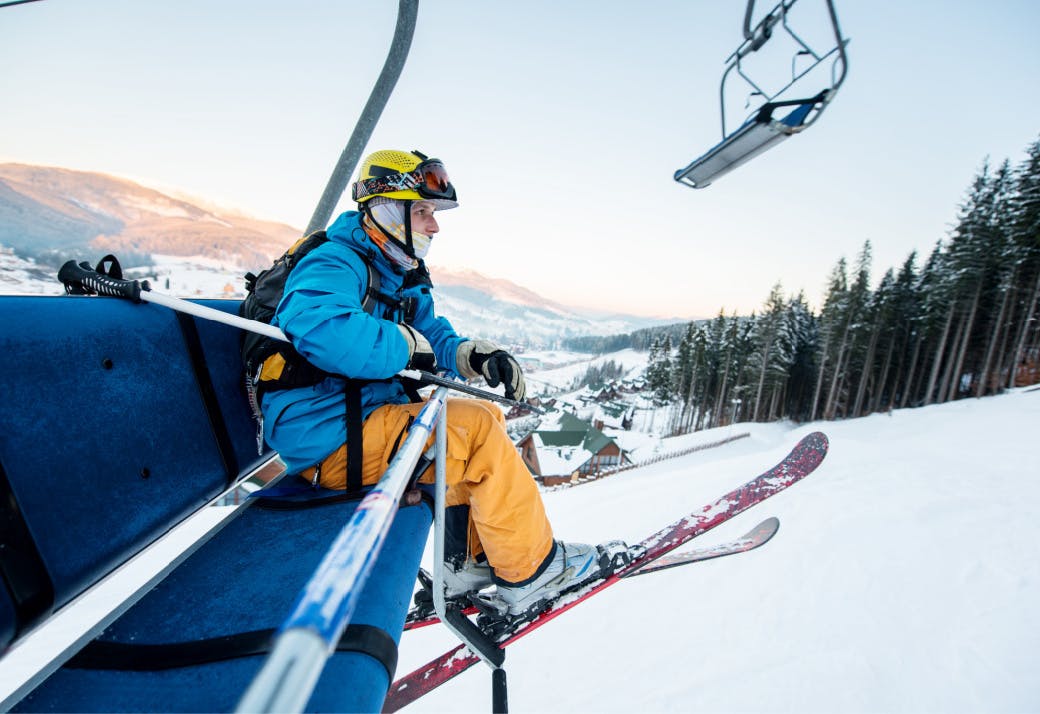 Every winter sport has its own safety rules. For example, when snowboarding or skiing, you have to stay within the marked trails. Getting on and off of ski lifts will also require certain safety protocols. And of course, hockey comes with a whole list of safety regulations to follow.
So before you get started, learn what the rules for your sport are, and then abide by them. Even if you don't understand why some of them exist, trust the experts. That's always better than learning the hard way.
7. Know your limits.
We'd all love to be good enough to play for the Minnesota Wild or compete in Olympic figure skating. (Well, some of us would.) But the fact is, not everyone is going to be the best at everything.
When it comes to participating in winter sports, know what you're capable of, and don't push yourself too far too fast. Choose slopes or maneuvers that match your current skill level.
Of course, as you practice, you're only going to get better. Who knows, maybe you'll get to play for the Wild someday! But for now, stay within your limits.
8. Stop when you need to stop.
When your body gets tired or weak, it's telling you to slow down. Listen to it. Accidents and injuries are much more likely when you're fatigued or in pain, so don't keep going until disaster strikes.
There's plenty of time for more trips to the ice or slopes.
9. Stay hydrated.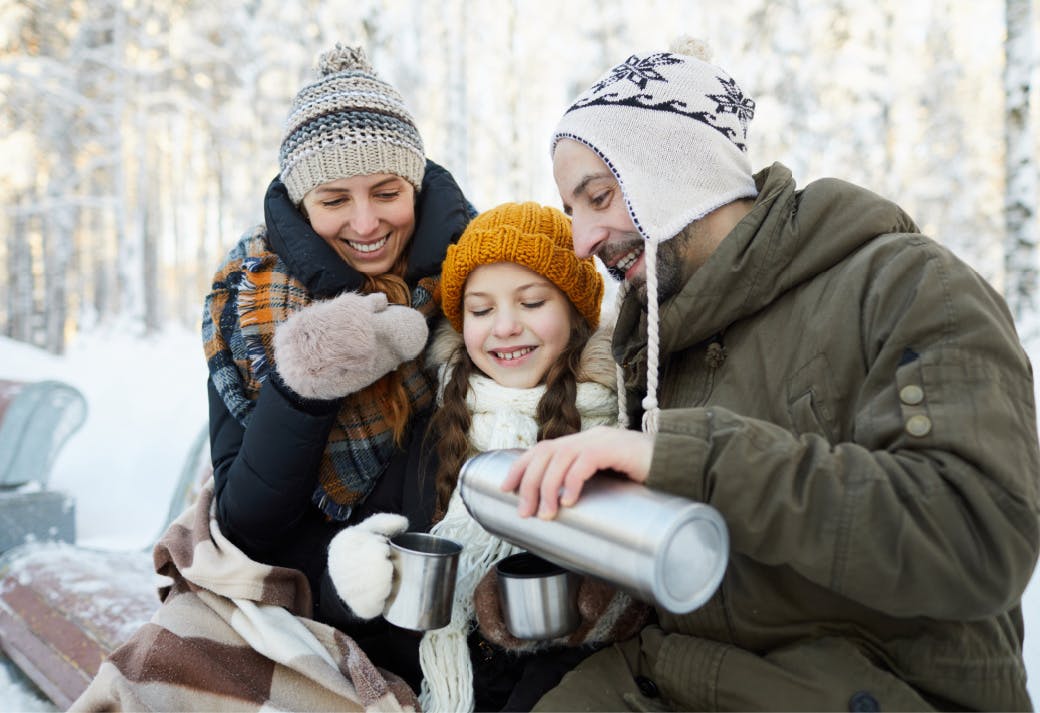 Hydration is essential to avoiding injury when participating in winter sports. Dehydration can leave you confused and sluggish, which is never a good thing when you're sliding around on ice or flying down a steep hill. That could make you a danger to yourself and anyone else around you.
10. Take lessons from an expert.
Evidence supports that when it comes to winter sports, beginners are hurt more frequently than veterans. The sooner you learn the correct techniques, the safer you'll be. Find a qualified instructor who can teach you everything you need to know and help you from good habits from the start.
You'll want to learn how to fall, too. Shoulder, elbow, and wrist injuries are a common result of improperly bracing when falling. An experienced trainer can show you how to fall correctly in order to minimize your risk of injury.
Even more dangerously, dehydration can also be a major contributing factor for hypothermia. So be sure to drink plenty of fluids — especially water — before, during, and after any activity.
11. Pay attention to the weather.
Winter weather can be unpredictable. Never assume things will stay how they are right now. Keep an eye on weather reports for any warnings of upcoming storms or severe drops in temperature. Know what you're getting yourself into before you head out.
Then, if the sky seems to be taking a nasty turn while you're already out, be ready to pack up and head home. Winter sports are fun, but they aren't worth getting caught in hazardous conditions.
12. Bring some supplies and an emergency kit.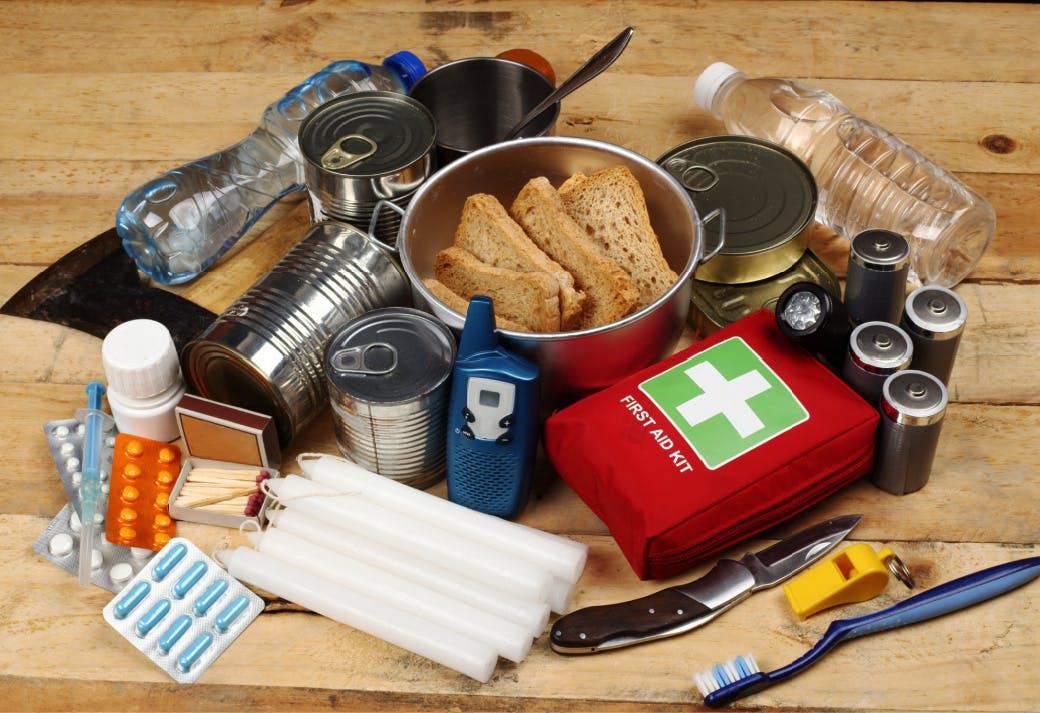 Depending on what winter sports you're getting into, there could be a variety of different items worth bringing along. But for most things, here are a few essentials to have on hand:
Snacks
Water
Extra clothes
Cell phone
You'll want to have a first aid kit, too, in case you or anyone else gets injured. Hopefully, you won't have a use for it — but it's better to have it and not need it than to need it and not have it. Always be prepared.
13. React immediately if anyone is hurt.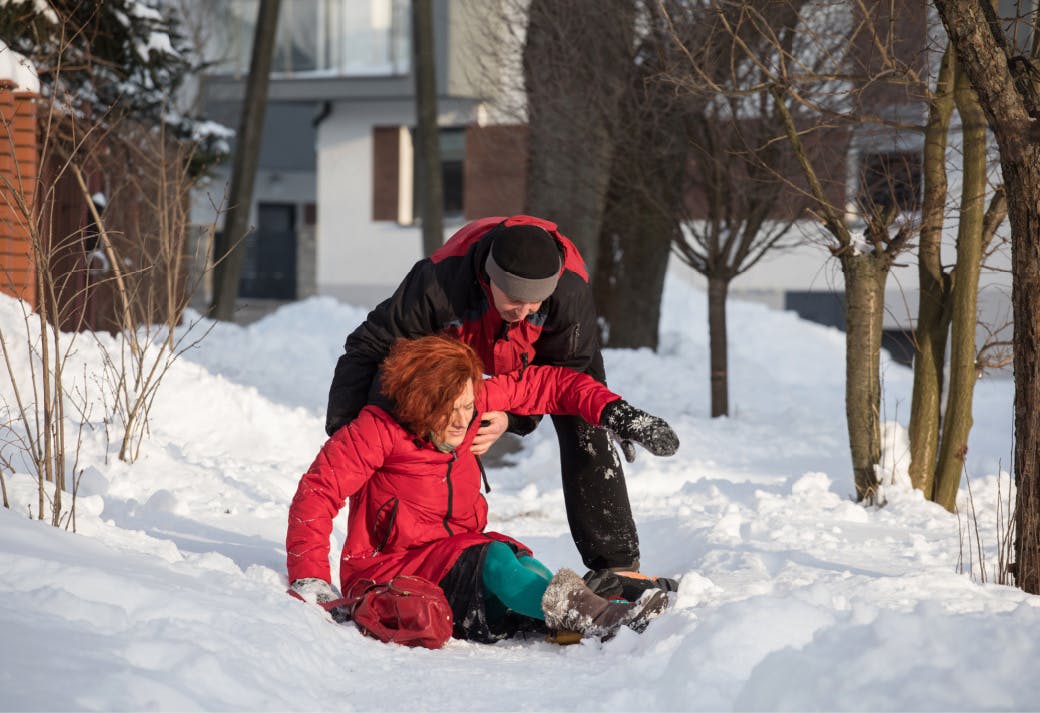 Educate yourself and anyone with you on the proper procedures for treating injuries. Then make sure you're all on the same page before you get started. You don't want to have to figure out how to deal with a broken bone or some nasty frostbite once it's already happened.
Don't wait until it's too late.
Have fun out there!
Winter sports can be a lot of fun, but they can bring some serious risks with them. Follow these precautions, and you'll be on the right track to safety.
Still, accidents do happen. If you've been injured as a result of a winter sport, such as hockey or snowboarding, you may be entitled to compensation.