6 Outdoor Activities for a Fun Minnesota Winter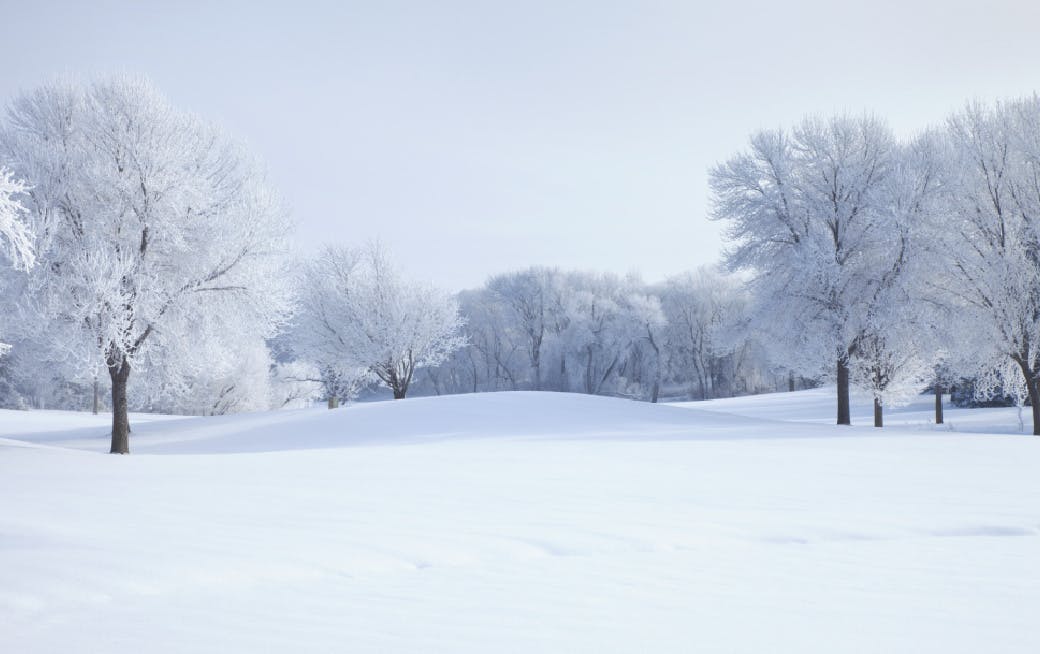 Summer may get all the credit, but there's plenty of fun to be had in winter, too. From ice fishing to bonfires to snowmobiling, there's no shortage of activities to keep you occupied this season. On the other hand, you always want your fun to be safe and injury-free.
So with that in mind, here are the best winter activities in Minnesota — and how to enjoy them safely.
1. Ice Skating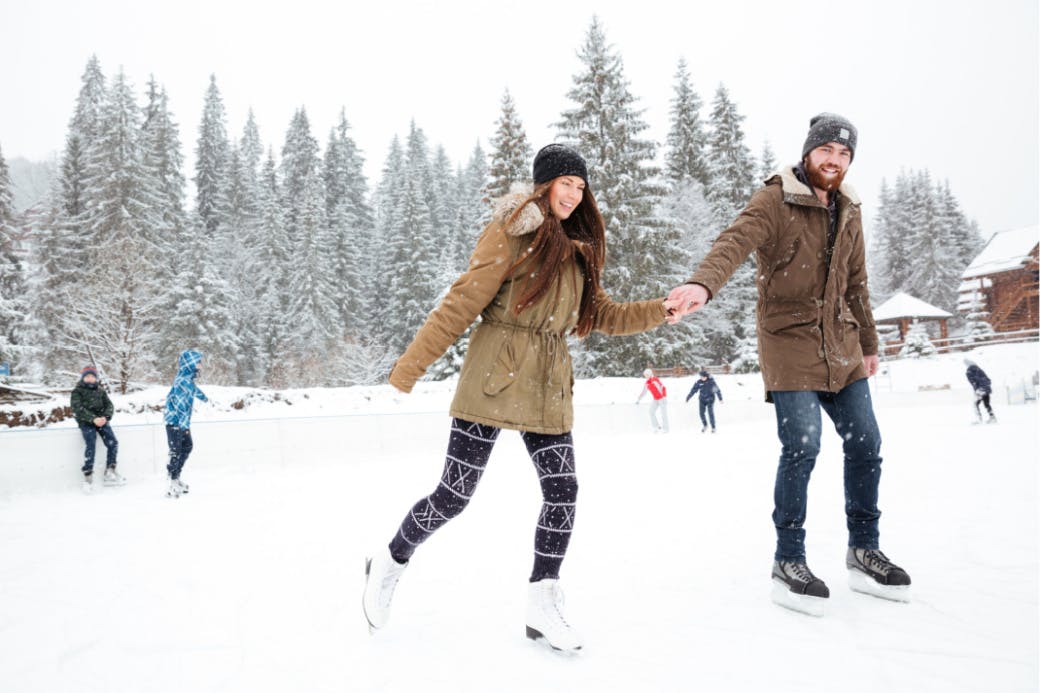 When winter arrives in Minnesota, you can hardly turn around without tripping over a frozen lake. So if you want a little outdoorsy fun in the crisp air, strap on some skates and hit the ice. Even if you don't have any blades of your own, most rinks offer rental skates. It's always a blast.
Then again, whenever you venture out onto something as slick and hard as ice, you have to be careful. Here's how:
Don't skate alone. Bring a buddy (or a date) along for the ride. You can keep an eye on them, and vice versa.
Put on layers of warm, wind- and waterproof clothing. Don't skimp on the gloves and hat, either.
Consider wearing protective gear such as knee and elbow pads.
Avoid all ponds, rivers, or lakes until a local official has tested the ice.
Never skate close to open bodies of water.
Don't push yourself beyond your abilities. This is no time for showing off.
2. Ice Fishing
As far as Minnesota winter activities go, ice fishing is pretty iconic. But before you grab your favorite fishing rod, you'll want to know how to avoid injuries that can result from the cold, wet, and slippery world you'll be dealing with.
Let people know where you're going to ice fish and how long you plan to be gone.
Bring some friends along.
Ice may be a foot thick in one location and only an inch or two just a few feet away. Test every section you're going to be moving across.
Ice formed over flowing water and currents is often dangerous. This is especially true near bridges, streams, and culverts.
If possible, avoid sheets of ice covered with too much snow. A layer of snow can insulate ice and slow down the freezing process. The added weight also reduces how much more weight the ice can support.
Layer up with warm, dry clothing, and cover as much of yourself as you can. Take breaks from the cold when possible. At least, move around to keep your blood flowing.
Slick ice means slipping is always a possibility. Wear shoes or boots that maximize your ability to keep your footing. Then, walk slowly and deliberately across the ice. Bend at the knees and shuffle like a penguin. (It may look silly, but an injury looks worse.)
3. Bonfires
The joys of a hot crackling bonfire aren't reserved for fall alone. Warm any winter evening by building a beautiful blaze and roasting some s'mores. Everyone loves a good fire, and it's a great opportunity to socialize and munch on a snack.
But of course, where there's fire, there's danger. Here's how to avoid disaster:
Check all local regulations and follow them.
Don't light your bonfire if there's too much wind. Powerful gusts can fan the flames and make it harder to control the size and direction of the fire.
Keep a source of water close by, such as a garden hose, in case you need to put anything out quickly. A shovel is also handy for moving any embers or sparks that escape the fire pit.
Choose a safe area to burn your fire, away from cars, buildings, low-hanging branches, and any debris on the ground that could catch fire.
Regardless of the season, it's always best to contain a bonfire in a closed fire ring.
Never burn construction lumber, such as plywood or MDF. Construction lumber is treated with chemical resins, adhesives, and other materials that emit toxic fumes. No one should be inhaling that kind of smoke.
Keep the fire at a reasonable size, and make sure everyone sits or stands a safe distance from the fire.
Never leave your fire unattended. If it's still burning when the fun is over, put it out before going inside.
4. Snowmobiling
Who doesn't love speeding across the ice and snow? Every year, countless Minnesotans fire up their snowmobiles and head out into the great white expanse.
And because a snowmobile is a motorized vehicle, those countless Minnesotans need to know what laws apply its use and how to operate one safely.
Snowmobiling isn't the type of activity you want to just dive into and figure out as you go. The state offers online and in-person certification courses for youth and adults. Get the proper training and practice you need to be confident in your abilities.
You're required by law to register your snowmobile, or you can simply renew a previous registration if necessary.
As always when playing out in the cold, dress in warm layers, and cover everything.
Use the right gear. First and foremost, that means always wearing a helmet, no matter what.
Don't risk snowmobiling if the temperature is too low or if there's even a chance of winter storms. The last thing you want is to be caught in bad weather halfway down a rough trail.
Make sure your snowmobile is in good working order before going anywhere, and never overload it. Find out the maximum number of passengers and weight your snowmobile is approved for, and stay within those limits.
Never drink and drive. The legal penalties for operating a snowmobile are just as severe as for a car.
Don't speed, either. In Minnesota, the speed limit for snowmobiles is 50 MPH on all public land or whatever limit is posted on marked trails.
Learn the rules and etiquette for wherever you've chosen to ride, and don't disregard them.
5. Winter Wildlife Watching
Winter is a great time for following animal tracks through the snow and scouting out cool creatures in their natural habitats. Birdwatching can be a real treat of the season, too. Plus, the wintry landscape often provides a gorgeous setting for pictures of anything you spot.
But wild animals are, well, wild. You don't want to put yourself in any unnecessary danger or disturb their peaceful lives.
Every park has its own rules for observing wildlife. Before you hit the trail, review the local guidelines, then abide by them.
Find out what animals you might come across and learn about their habits and how best to behave around them.
Stay on the appropriate trails, where animals know humans are more likely to be. Surprising a wild creature can be a bad move.
When you do spot an animal, don't get too close. Intruding on their space may frighten or anger them, provoking an attack that could cause injury or disease for you.
If you bring food with you, store it properly, and never leave trash lying around. That includes not leaving crumbs on a picnic table. If animals learn that people are a potential source of food, they can become aggressive and intrusive, endangering humans and themselves.
If an animal bites, scratches, or otherwise harms you, seek medical attention right away. Even a minor injury could become infected and lead to dangerous diseases like tetanus or rabies.
Stay warm and dry!
6. Cross-Country Adventures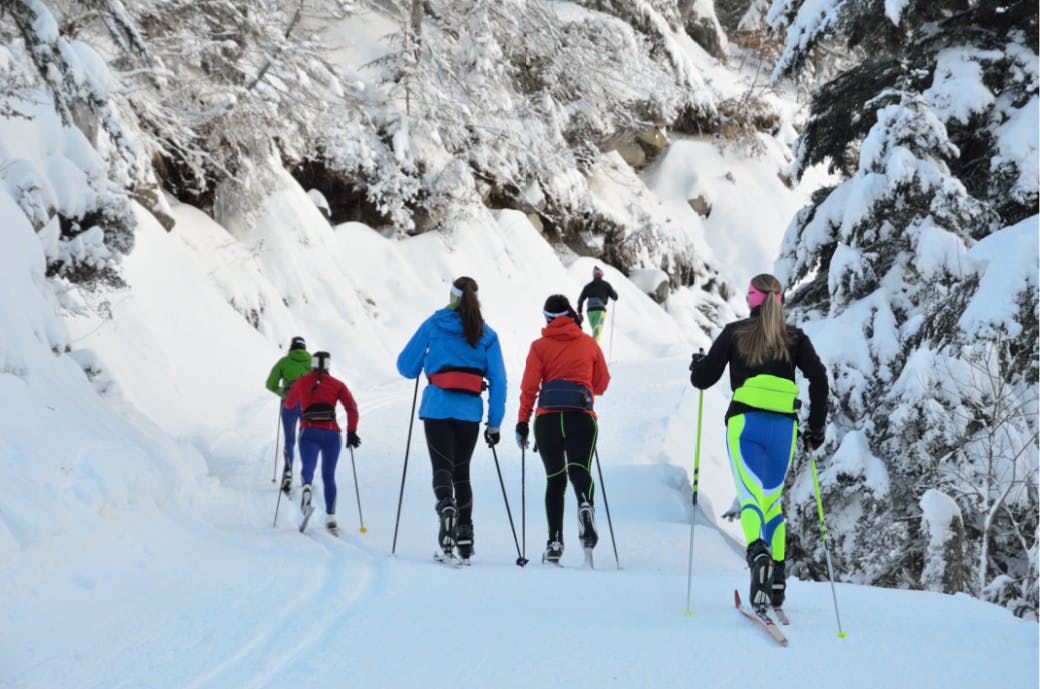 Minnesota is home to thousands of trails designed for cross-country skiing, snowshoeing, and fat biking. These trails provide breathtaking views of our state's forests, lakes, and wildlife.
Here's how to keep safe:
Choose a route that's right for you, and know it as well as you can before starting off.
Go with a group, and make sure other people know where you're going and how long you plan to be gone.
Whichever form of cross-country travel you choose, learn how to do it correctly and safely. Get training from a qualified instructor, and go with an experienced guide if possible.
Wear the right protection, whether that's a helmet, knee and elbow pads, wrist guards, goggles, or all of the above. Double-check that everything fits as it should.
Always test your equipment to make sure it's in good working condition before trusting it out in the open.
Never set out on any long-distance treks if the weather isn't cooperating. Winter storms can be awe-inspiring, but they're best observed from the safety of shelter. Likewise, if the temperature drops too low, don't risk frostbite or hypothermia. Just stay home.
Don't push yourself to do more than you're able.
Bring along snacks, drinks, and an emergency kit in case anything goes wrong.
Winter can be just as exciting as summer.
Just because there's snow on the ground and gray clouds overhead doesn't mean you can't have a blast outside. It just means getting a little creative. Using these tips, your winter can be as safe as it is fun.
Of course, accidents do happen. If you've been injured through outdoor winter activities, you may be entitled to compensation.