Child Safety at Home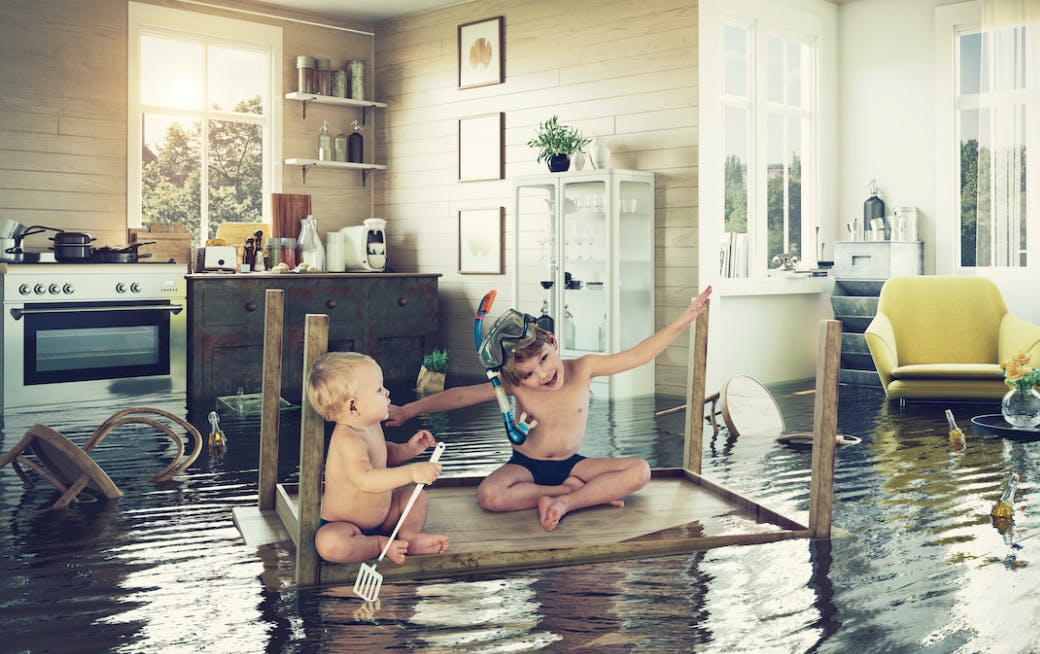 Young children are spending more time at home these days. While it's arguably the safest place for kids to be, that doesn't mean there aren't household dangers parents need to consider. From unsecured furniture and televisions to medications, cleaning supplies, and much more, in every room there are steps that parents can take today to help keep their youngsters shielded from danger.
Children, especially toddlers, are curious and adventurous by nature. It's one of the reasons why parents must be vigilant about safety, especially around the house. Due to their exploratory tendencies, an average of 2,200 toddlers die each year from preventable injuries. The biggest dangers relate to suffocation (1,420), drowning (710), and fire (310) for children under the age of 15.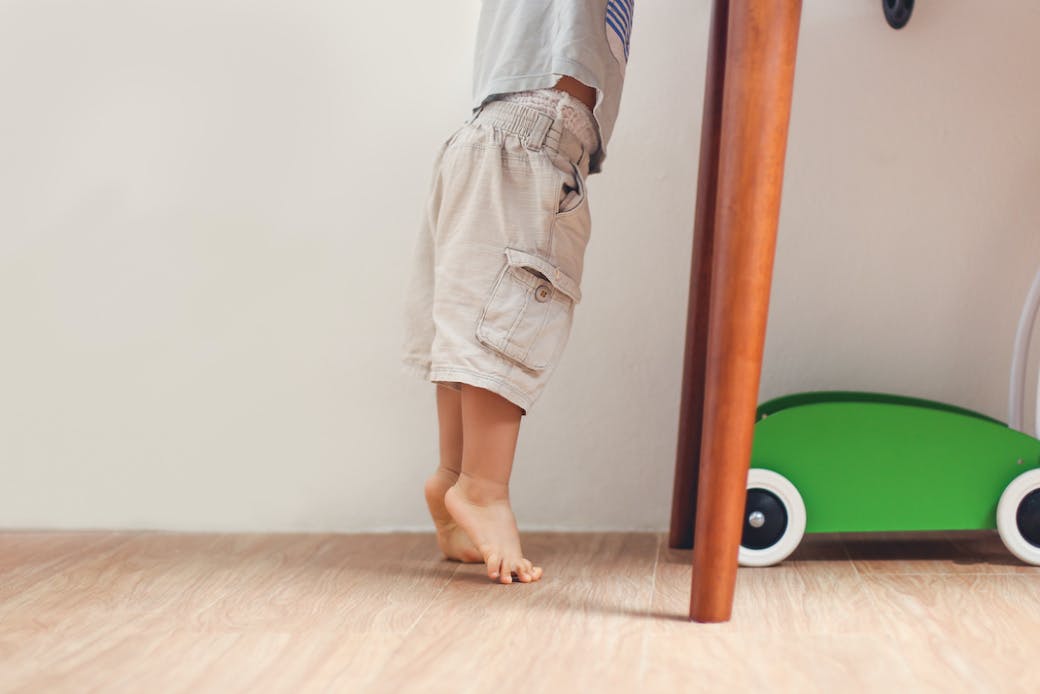 In addition to these, furniture tipping injuries are still an all too common occurrence. With children so small, their natural reaction to getting what they need is to pull items down toward them. Because of this natural instinct, one child dies every two weeks from furniture tip overs. 70% of the furniture that tips on children are TVs and dressers. 80% of the children involved in tipping accidents are 5 years or younger.
The good news is that more is being done each year to help parents become more aware of this serious threat to the safety of young children. Advocacy groups founded by parents who have lost children in tip-over accidents have also helped force manufacturers to improve furniture design.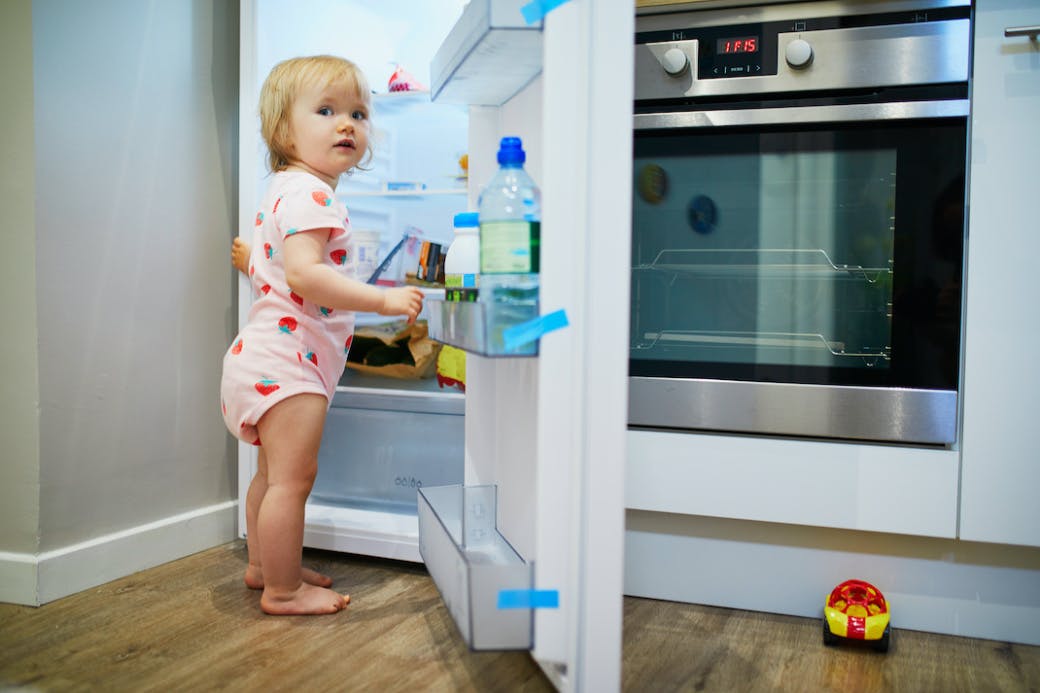 Here are more pointers on how parents can protect kids from tip overs and other preventable accidents in the home:
Staying safe in every room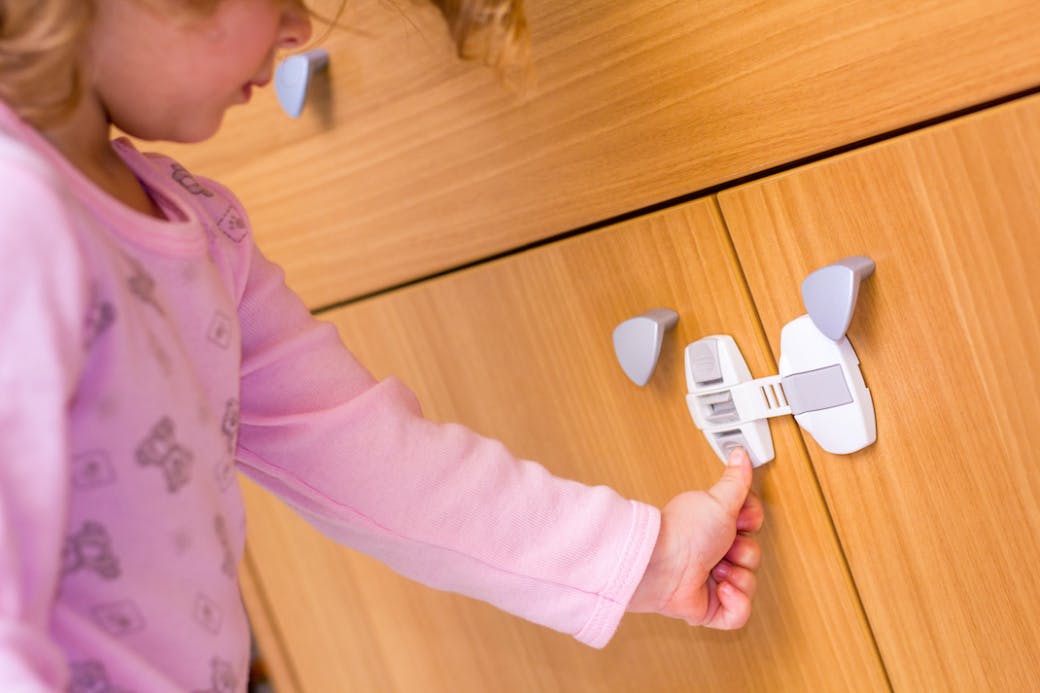 While parents are always on the lookout for typical hazards around the house, accidents can happen at any time. Here's a simple room-by-room checklist of common dangers to address. Every home is different, so be on the lookout for other dangers as well while exploring each room.
Around the home:
Tether heavy furniture and electronics (like flat-screen TVs) to the wall to prevent tipping
Keep climbable furniture away from windows
Shorten blind cords and cut any looped chords. Consider installing a tie-down device
Ensure windows aren't open more than 4 inches and have a locking mechanism
Install carbon monoxide and fire alarms on every floor
Lock doors or prevent access to dangerous areas such as stairs, basements, garages, and workbenches
Secure exercise equipment like bands, barbells, elliptical machines, and climbable exercise towers
In the kitchen:
Keep handles of pots and pans facing the back of the stove, not hanging over the front, where they are easy to grasp
Install safety locks on oven doors and knobs, cabinets, and the refrigerator
Remove all sharp objects from easy-to-reach places
Maintain a fire extinguisher close at hand
In the bathroom:
Lock medication and cleaning supplies out of reach and in cabinets
Install locks on toilet lids
Use a non-skid mat or safety treads in the bathtub as a precaution
Add a tub faucet cover to shield toddlers from bumps and bruises
In the bedroom:
Remove toys or other objects that can be used as steps to climb over crib rails or up to windows
Supervise the use of smaller objects, such as crayons
Ensure no electrical cords or electrical outlets are exposed
Place heavy objects in the bottom of drawers, rather than the top
Enjoy your happy home and avoid tragedy by accident-proofing your house as much as you can.
If you or someone you care about has been injured due to someone else's negligence, reach out to the "Know Your Rights" attorneys at SiebenCarey for a free consultation. As Minnesota's original personal injury law firm, we've helped over 65,000 people since 1952.