Minnesota Military Family Foundation Golf Classic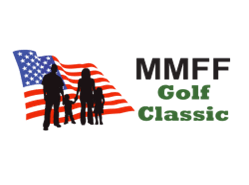 The Minnesota Military Family Foundation (MMFF) is a community-supported charitable foundation formed in November 2004. Contributions are made by people who understand that there are many sacrifices that military families make and want to help soften the financial hardships that may occur, especially when a family member is deployed, by providing a financial safety net. Since 2004 (thru 2016) the foundation has given out over 1700 grants totaling approximately $3.5M to Minnesota military families who suffer financial emergencies due to service to our great country.
One of the ways we raise money is to hold a large corporate golf event which we have done annually since 2010. It is a unique event because we have founding and host sponsors who pay all of the costs of the event. This means that all donations go directly to the MMFF and 99% of those funds go to MN military families as our expense ratio is less than 1%. These golf events attract 200 + golfers from over 50 corporate sponsors each year and bring in well over $100,000 per year.
SiebenCarey has been a "founding" sponsor of these golf events since the first one in 2010 and the Board of Directors of the MMFF is very grateful to have the ongoing support of Jim Carey and all of the good folks at SiebenCarey! Without their support we would not be able to have the success that we have been fortunate to have experienced over the years. We extend our heartfelt thanks to SiebenCarey!!
Tom Lyons
Golf Chair, Board Member
Minnesota Military Family Foundation