The 10 Most Common Construction Site Accidents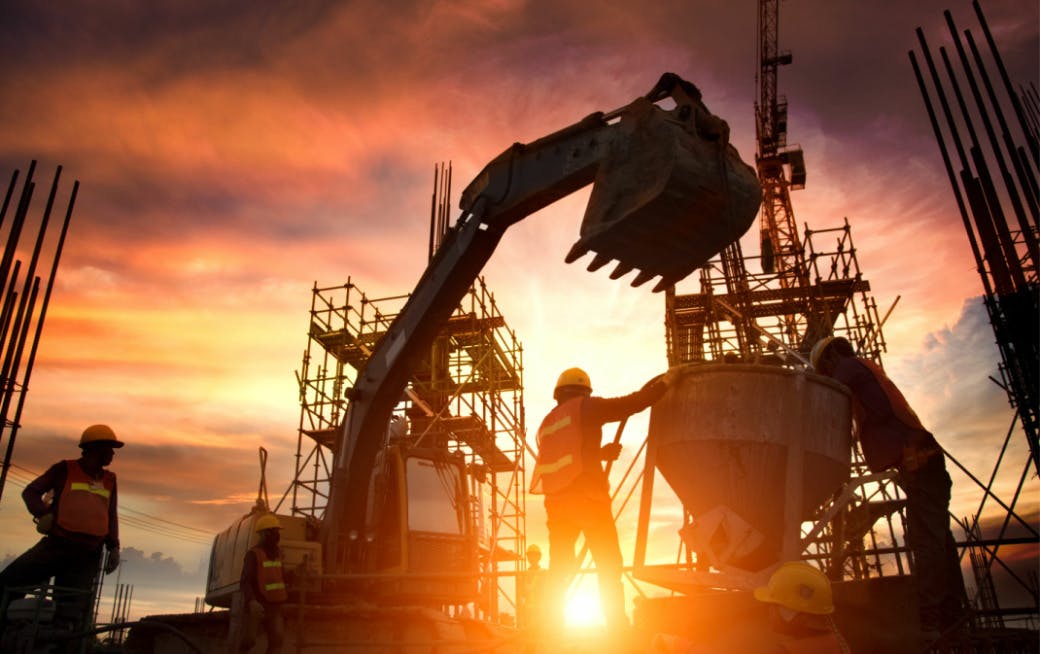 It's no secret that the construction industry is dangerous. In fact, construction is one of the most dangerous jobs in Minnesota. Even a simple mistake or mishap on a construction site can cause serious injuries.
To help you protect yourself and others, we've put together a list of the most common construction accidents. Here's what to watch out for.
1. Falls From a Height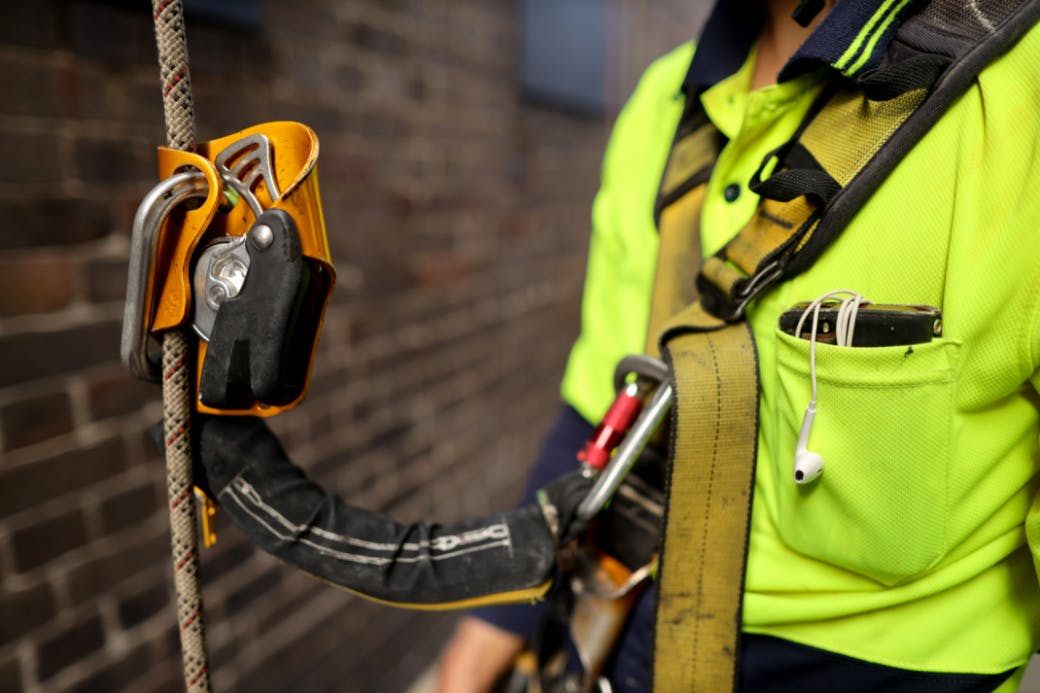 Any time you're working at height, there's a chance of falling and suffering an injury. This is a common problem for construction workers, who often have to work from high places, such as scaffolds, ladders, and rooftops.
2. Tripping and Slipping
Construction sites are littered with tripping hazards, such as:
Tools
Cords
Building materials
Uneven ground or floors
Holes and ditches
Slippery surfaces and liquid spills can also contribute to unsafe working conditions.
3. Electricity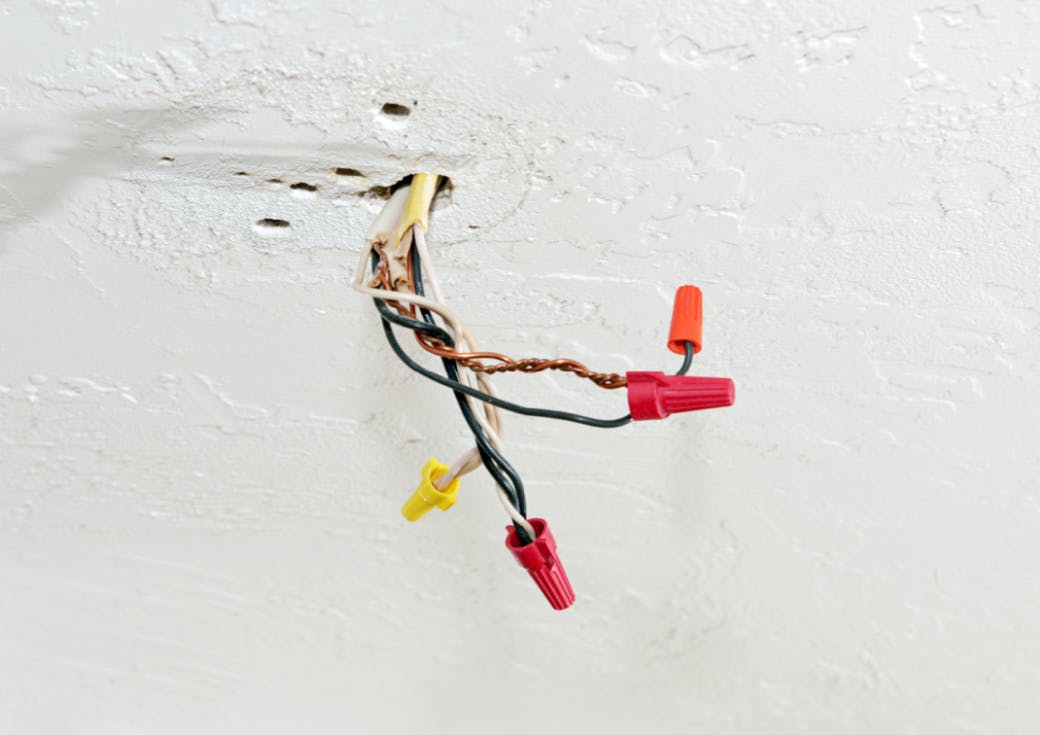 Construction workers frequently find themselves working around exposed wires and power lines. A minor mishap or careless movement could lead to electric shock and severe injury. In the case of electrocution, this can be fatal.
4. Falling Objects
Whenever construction projects involve someone working at higher levels, such as on a scaffold or upper story, there's a risk of being struck by falling objects, such as:
Tools
Equipment
Beams
Bricks
Boards
Ladders
Rubble and debris
If you happen to be underneath a falling object, you could end up with serious injuries.
Also, it is crucial to secure cargo in a moving vehicle as well. You can find more about the new cargo securement regulations from the Federal Motor Carrier Safety Administration (FMCSA) here.
5. "Caught-Between" Accidents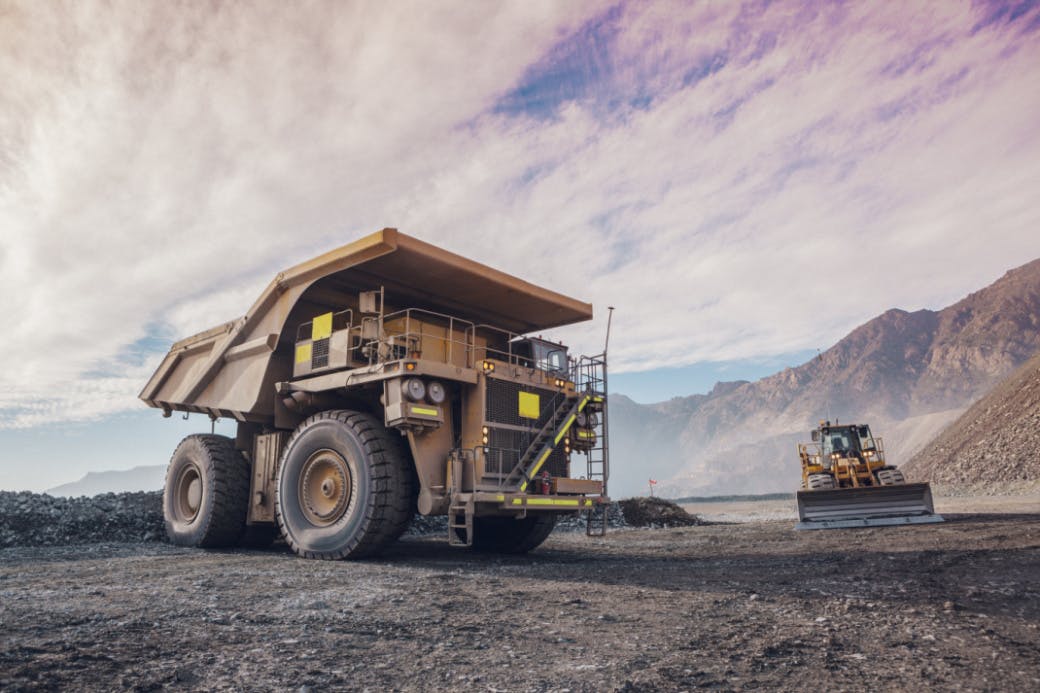 With so many heavy materials and machines on a job site, construction workers are often in danger of getting stuck between two objects. This might happen when an earthmover pins someone against a wall or when a structure collapses, trapping workers in place.
Regardless of what causes it, the results can be dire. Being crushed or trapped can lead to broken bones, internal damage, and even suffocation.
6. Fires and Explosions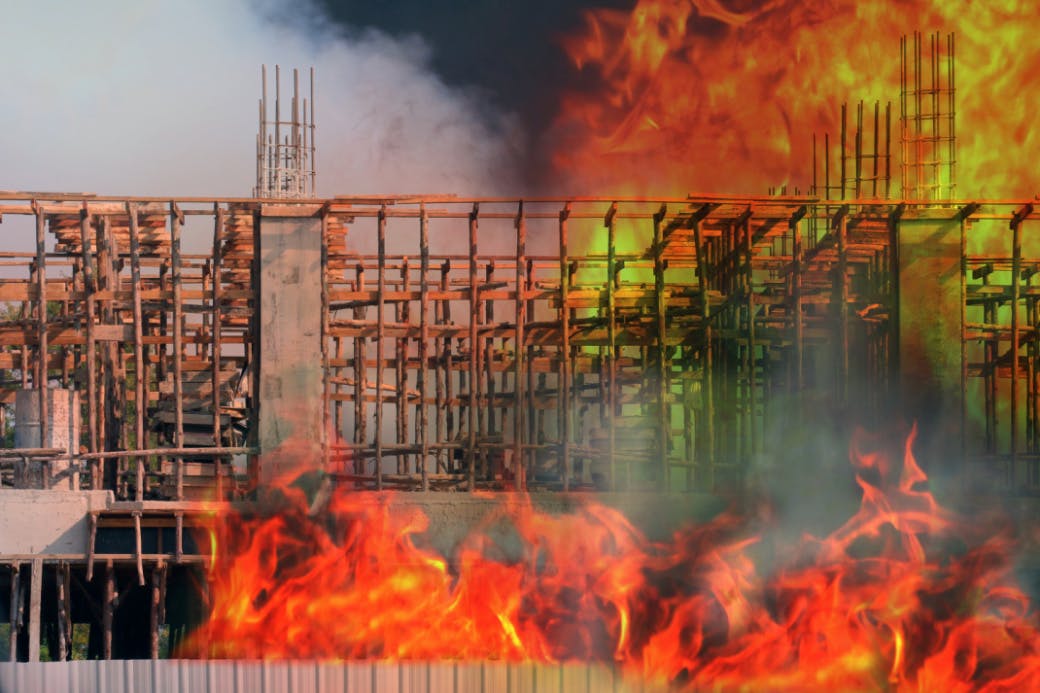 Numerous factors could cause a fire or explosion during a construction project, including:
Unfinished piping
Gas leaks
Incomplete electrical systems
Hot or explosive equipment and machinery
Torches, soldering irons, and welders
Flying sparks
Flammable materials and liquids
Lights
Heaters
Chemical reactions
Onsite cooking
Cigarettes
Explosions can wreak havoc in the blink of an eye, and fires put anyone nearby in grave danger.
7. Overexertion
Performing physical labor for long hours often leads to soft tissue injuries such as strains, sprains, and muscle tears. Overexertion can also create fatigue, which will numb your reflexes and impair your judgment. This could cause any number of accidents.
Worse still, the risks of overexertion only grow when working in high heat. Dehydration, fainting, and heatstroke are all very real threats on many construction sites.
8. Machinery Accidents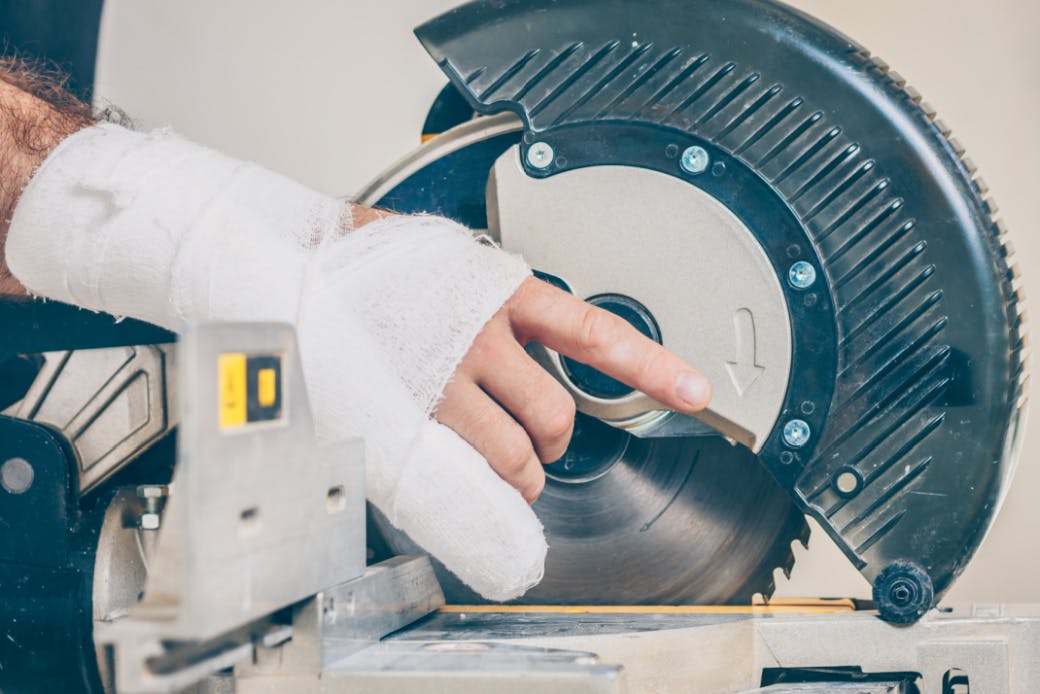 Construction projects regularly require the use of potentially dangerous tools and machinery. From cranes and bulldozers to jackhammers and nail guns, any tool can malfunction, causing minor or devastating injuries. And even if the equipment itself is working perfectly, other accidents can still happen.
9. Vehicles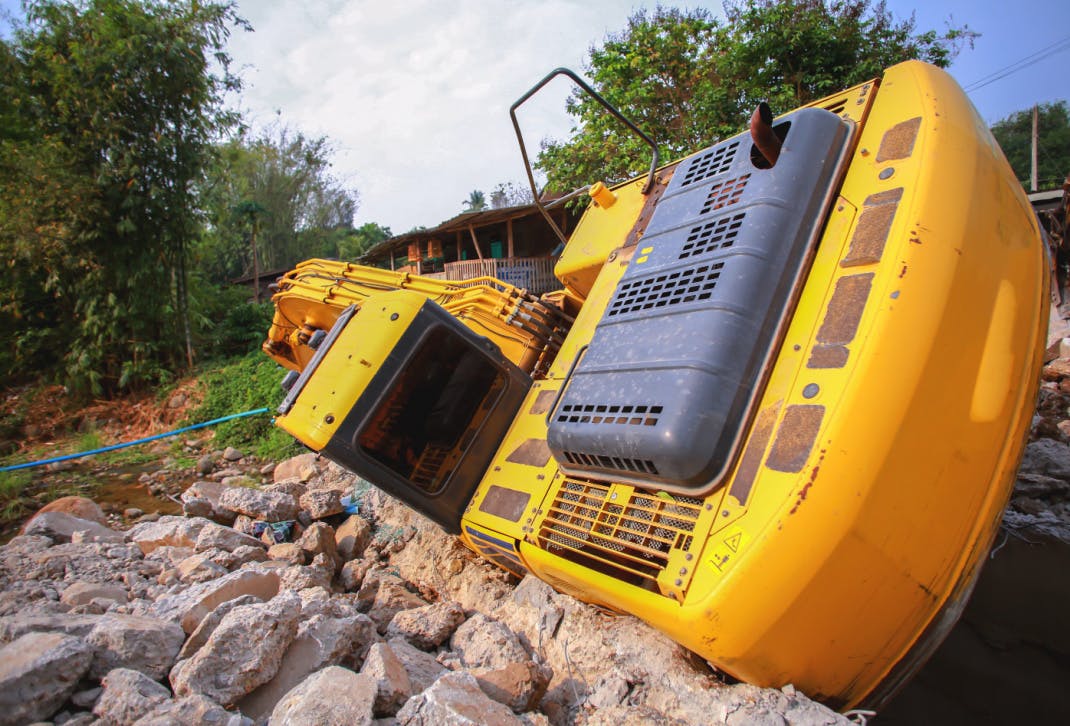 When construction projects require excavators, forklifts, dump trucks, or any other vehicles, the chances of injury increase dramatically. But even when there isn't a backhoe in sight, vehicles can still pose a threat to construction workers. Many jobs are located near highways or other areas with traffic, where workers could be struck by a passing car.
10. Trench Cave-Ins
Construction workers often have to dig trenches when erecting or expanding buildings. If a trench collapses while workers are still inside, they could be hit by falling debris or trapped underground. In other cases, a trench cave-in could make above-ground structures lose their stability and fall, putting other workers in danger.
Protect Yourself From the Most Common Construction Site Accidents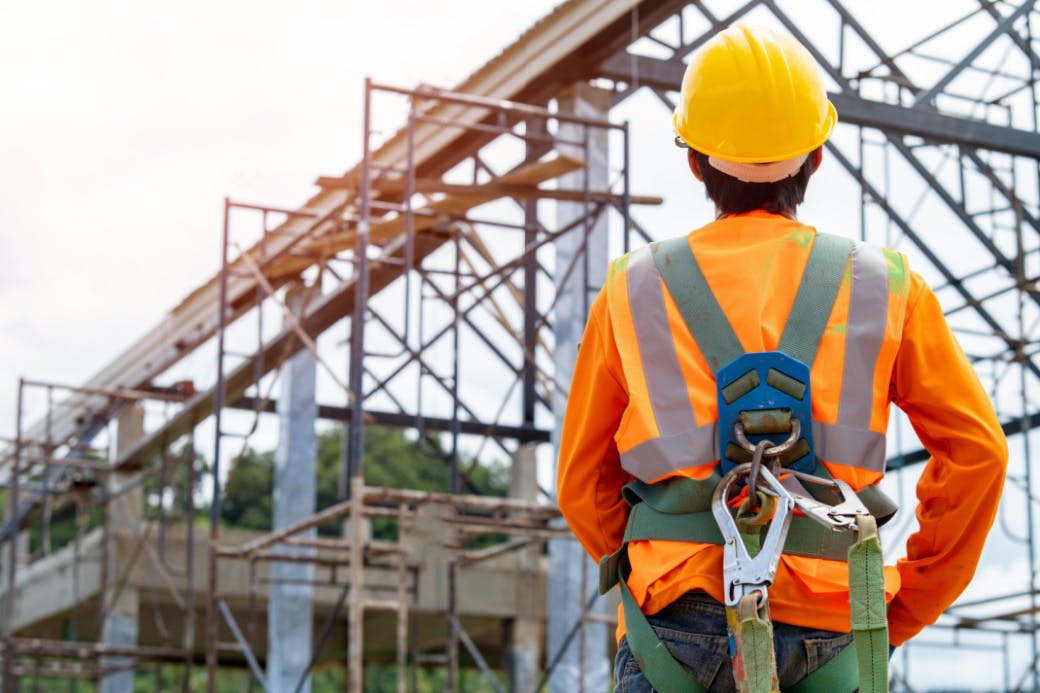 As a construction worker, you expose yourself to potential risks every time you step onto a job site. Protect yourself and your colleagues by taking these steps:
Familiarize yourself with your employer's health and safety policies
Know where first aid items, fire extinguishers, and other safety features are located
Never attempt a job you haven't properly trained for
Be aware of your surroundings and remain vigilant for any possible threats
Consider taking a first aid course
Don't overexert yourself or allow fatigue to cloud your judgment
Always use the proper safety equipment
Never take shortcuts that could put you or anyone else in danger
If you have any concerns about the safety of your workplace, report them to your supervisor or employer immediately
Study OSHA's safety standards for construction work, as well. If you find any that your employer isn't following, inform them for the sake of everyone's safety—including your own.
Have You Been Injured on the Job?
No matter how careful you are, accidents can still happen. If you've been injured during the course of your work, you may be entitled to workers' compensation. In fact, you may be entitled to even more than that.
If your injury was caused by the negligence of a coworker or someone unassociated with your employer, you may be able to file a third-party personal injury lawsuit against them.
At SiebenCarey, we've helped countless employees get the compensation they deserve after a work-related injury. Just reach out to us, and our team of veteran workers' compensation attorneys will review the details of your case and see to it that you get every dollar you're owed.