Jim Carey Awarded WCCO Radio Good Neighbor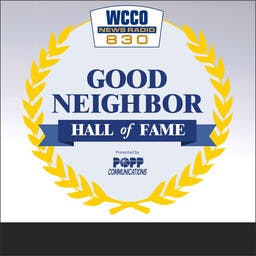 Continuing Our Support of Minnesota Military Service Members and Their Families
SiebenCarey announces that the firm's managing partner and president, Jim Carey, was named as WCCO Radio and Popp Communication Good Neighbor award winner.
Carey and the firm have been a founding sponsor of the Minnesota Military Family Foundation Golf Classic. An event which helps raise money to support currently serving military members and their families. Carey also devotes his time to serving on the Board of Directors for the Minnesota Military Family Foundation (MMFF).
The MMFF seeks to financially support deployed Minnesota military personnel, their spouses and children with grants during times of extraordinary financial hardship. The nonprofit organization is a community-supported fund founded in 2004. Contributions are made by people who understand the many sacrifices military families make and want to help soften the extraordinary financial hardships that may occur when a family member is deployed by providing a financial safety net.
This organization is especially dear to Jim Carey and his wife, Molly, who have personally experienced family members serving in the Armed Forces; their two sons Ian and Nick are both Iraq war veterans and Nick remains an active member of the Minnesota National Guard, Red Bull Division.
"Our firm proudly supports Minnesota military families and I am excited we were recognized for our association with this great cause," says Carey.
Major General (retired) Harry Sieben, founding partner of the SiebenCarey law firm, is a past board member of the MMFF as well.