Auto Recalls - What You Don't Know Could Definitely Hurt You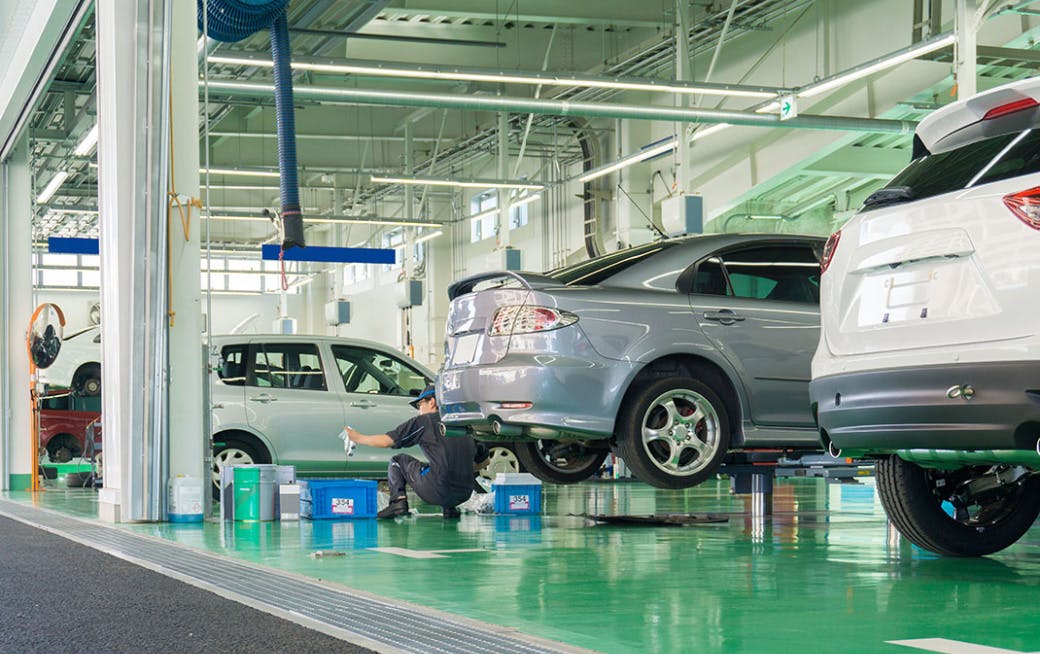 Every week it seems like there is another headline in the news about an auto-related recall. Meanwhile, hundreds of thousands of car owners are receiving notices about the latest defect, many warning of significant safety issues. With all this attention, you'd think most Americans would be on top of the recall issue, especially when it involves their own vehicles.
But think again. Because there are so many serious recalls out there and so much high-profile coverage in the news media, people are actually becoming numb to the latest warnings. Furthermore, the surge in recalls is overwhelming the system for alerting car owners to the latest defect. All of that is a big problem for safety advocates who fear that the estimated 63 million recalled cars still on the road will result in more needless injuries and deaths.
In this special report on recalls, we take a closer look at this issue and some of the resources out there that can help you protect yourself and your passengers from injuries on the road.
Why Are Vehicles Recalled?
An auto recall will occur when either a manufacturer or the National Highway Traffic Safety Administration (NHTSA) decides that a model of car, or several models, are unsafe or do not comply with the standard for federal safety. Typically, this will result in a free repair. However, this is just one of the options for corrective action.
While it is possible that a manufacturer will notice a fault and decide to recall the vehicle, usually this is not the case. Instead, complaints by customers will trigger an investigation by the NHTSA and a recall order once the issue is identified. NHTSA auto recalls will typically only by ordered if the issue is severe enough that there are safety concerns.
Typically, a manufacturer will not be legally forced to order a recall and will instead do so voluntarily. The reason for this is simple. Voluntary recalls reflect better on the company compared to a government-ordered recall. Thus, the NHTSA will usually begin the process by requesting that the manufacturer issue a voluntary recall.
Examples of Safety Defects that Have Caused an Auto Recall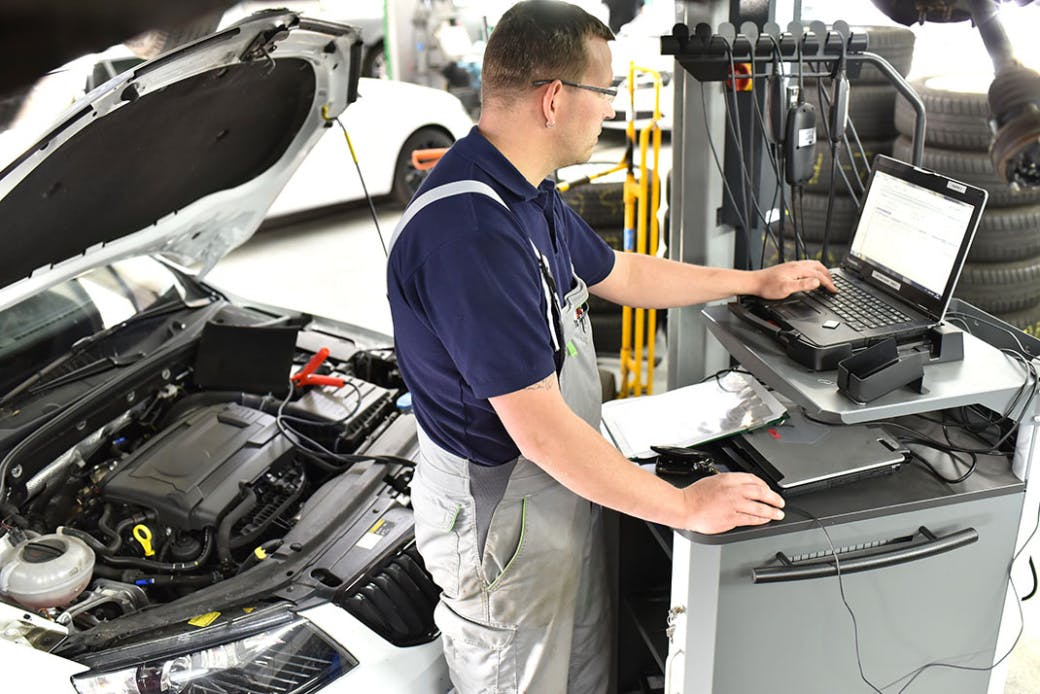 Over the years, various car models have been recalled for safety issues. This includes steering linkage that suddenly breaks, causing a partial or complete lack of control for the driver. Accelerator controls that stick or break, making it difficult to reduce speed. In other cases, the tread on defective tires has separated and caused rollovers.
Issues can also be related to child safety, including child seat belts with defective buckles.
While you might assume all recalls are due to a serious mechanical issue, this isn't always the case. A vehicle recall can involve a range of issues, some as minor as peeling paint or a defective sound system.
Can a Manufacturer Argue an NHTSA Recall Order?
A manufacturer can decide to challenge a NHTSA recall order in a Federal District Court. The agency may also take the manufacturer to court to ensure that it complies with the order. If this happens, the agency will need to provide sufficient evidence that the defect is dangerous and creates a safety concern despite the manufacturer's claim that a recall is not necessary.
In cases like this, a manufacturer is still legally required to let consumers know a recall has been ordered, even if they are contesting that decision. And in fact, there have been far too many cases of car manufacturers covering up evidence of a defect well after reports of serious injuries and deaths.
How Do You Know If a Car Has Been Recalled?
Typically, you will receive a notification by U.S. mail alerting you that a car has been recalled. The manufacturer is legally obligated to send out a notification to anyone who currently owns the recalled vehicle. However, it is common for owners to not receive these notifications.
Reasons for this can vary. Owners might mistake the letter for junk or marketing from the manufacturer. Alternatively, it could simply be a technical use. Perhaps the owner has changed addresses, which hasn't been recorded in the auto makers database.
The letter will provide key information about how to remedy the recall and ensure that you do not pay for a fix covered by the recall.
If you're worried that you might have missed a recall notice on your vehicle, there are ways to check. The NHTSA manages a massive database of vehicles that have been recalled for safety reasons. Write down the VIN number for your car and enter it here.
Be aware that many car repair services and insurance providers are also now alerting owners about information on the latest recalls. You may want to check with your car repair service to see if they provide this information.
A pilot program by NHTSA is also providing recall information to customers at the time of vehicle registration. The two-year pilot program is currently underway in Maryland and will be implemented across the country if successful.
The Biggest Recall Cases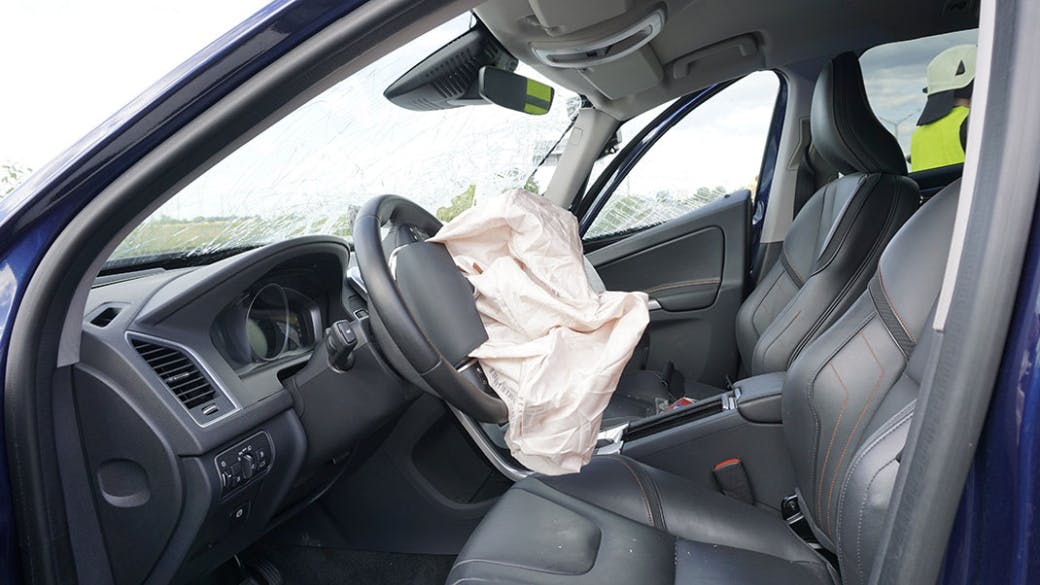 The largest and most complex recall case in U.S. history involve Takata airbags. Nineteen different car manufacturers had vehicles recalled due to an issue with the airbags on the front passenger's and driver's side. This impacted car models between 2002 and 2015.
These airbags can deploy explosively, severely injuring or even killing occupants of the car. The issue was discovered after a metal cartridge loaded with wafers in the airbag inflator ignited in an explosion. If the inflator ruptures during a collision, the metal shards can spray through the car, hurting anyone in the vehicle.
In the U.S. alone, this defect has caused at least 23 deaths in auto incidents and impacts 37 million vehicles. The manufacturers involved include BMW, Ford, Honda, Mazda, Toyota and Nissan, among others. The issue became known in 2014, however recalls are ongoing. You can use your vehicle identification number to check whether your car is involved in this recall.
The recall has also lead to seven class action lawsuits against the companies, including one against Ford in July 2018. Other major recalls include:
GM ignition switch failure
Volkswagen rigged emissions
Your Rights
Car owners are often worried about the cost of a recall and the issues that they will face getting a vehicle repaired. However, under federal law, manufacturers must correct the defect free of charge within a certain period of time. Be aware that it can take some time for the recall repair to take place. However, demand that the repair be provided free of charge.
Manufacturers also have some control over how these repairs will be provided as follows:
Repair - The car company may choose to repair the defect in the car and make sure that your vehicle is safe to drive.
Replacement - If the car has a major issue, the manufacturer may decide to replace it at no cost to you.
Refund - Vehicle recalls may also result in a full refund for the affected vehicle.
Legal Considerations
You might think that a recall repair ensures there is no need for legal action. However, there are cases where legal action is necessary for vehicle owners. For instance, you might have been injured due to an issue with a car that has caused it to be recalled. If that's the case, you may wish to file a civil lawsuit. A class action lawsuit can also be filed against the manufacturer who was responsible for putting your welfare at risk.
Lawsuits can help you gain compensation if you have medical bills, lost wages or various other damages due to a faulty vehicle. Contact SiebenCarey if you believe you have been injured in a vehicle because of a defect that was part of a recall.