Winter Fire Safety in Minnesota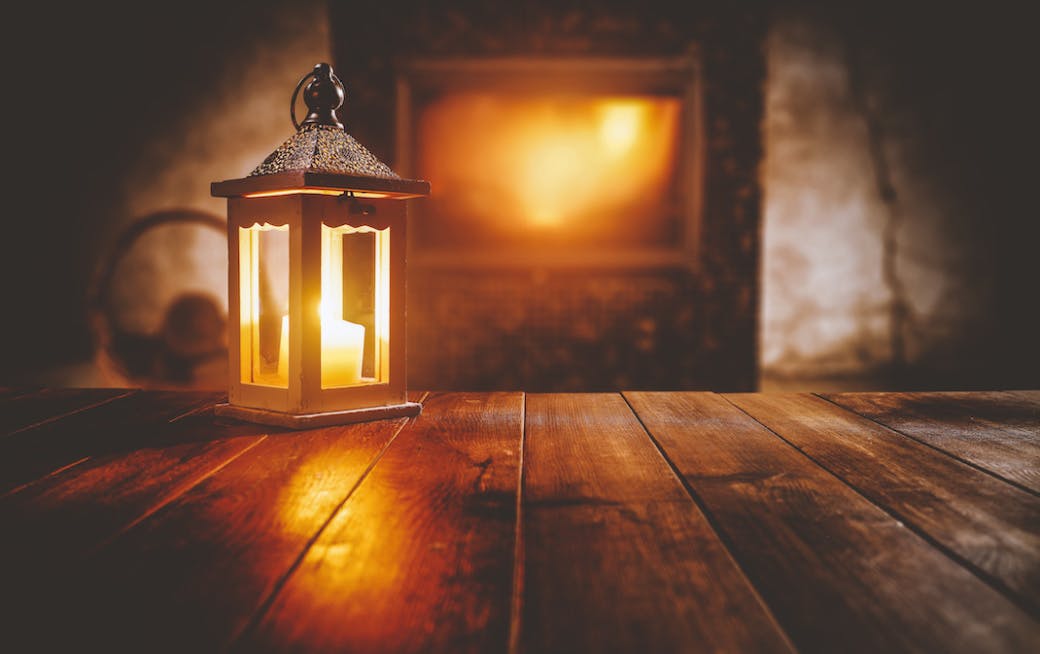 Thirty years ago, a family living in a house that just caught fire had 15-17 minutes to get out. Frighteningly, the amount of time in recent years has shrunk to just three or four minutes. In modern homes, cheaply made furniture and synthetic fabrics are extremely combustible, making it easy for fires to spread and rage on uncontrollably in record time.
While house fires can happen at any time of the year, the winter months are especially prone to fires. From 2013-2017, 47% of home structure fires happened in the winter months between November to March.
Common causes of house fires in the winter months
The most likely causes of fires in the winter months are related to seasonal hazards such as:
Christmas trees
While Christmas tree fires are not as common as they used to be, one in 52 reported Christmas tree fires resulted in a death. Christmas trees act as tinderboxes, with live trees burning fast and hot, helping flames to spread throughout the home. Many homes use old Christmas lights that can potentially be faulty or are filament-based and can burn hot. Using artificial trees and LED lights reduces the likelihood of Christmas tree fires.
Candles
December is a peak month for candle fires. Each year between 2013 and 2017, an average of 7,900 candle fires were reported. The top two days for candle fires are Christmas Eve and Christmas Day. Avoiding candle fires can be as simple as not leaving candles to burn unsupervised and to ensure candles are a minimum of 12 inches away from anything that burns.
Heating
The coldest months (typically December, January, and February) are peak months for heating fires. Often, space heaters are to blame. The equipment may be faulty or improperly cleaned. However, 54% of space heater related fires occurred when the heater itself was placed too close to objects that are flammable, like beds and blankets.
Cooking
Cooking is also a leading cause of house fires across the country. If you are cooking, you should always stay in the kitchen when you are frying, broiling or grilling food. Generally, it's a good idea to stay in the vicinity of the kitchen when the oven or stovetop is being used.
How to protect yourself from house fires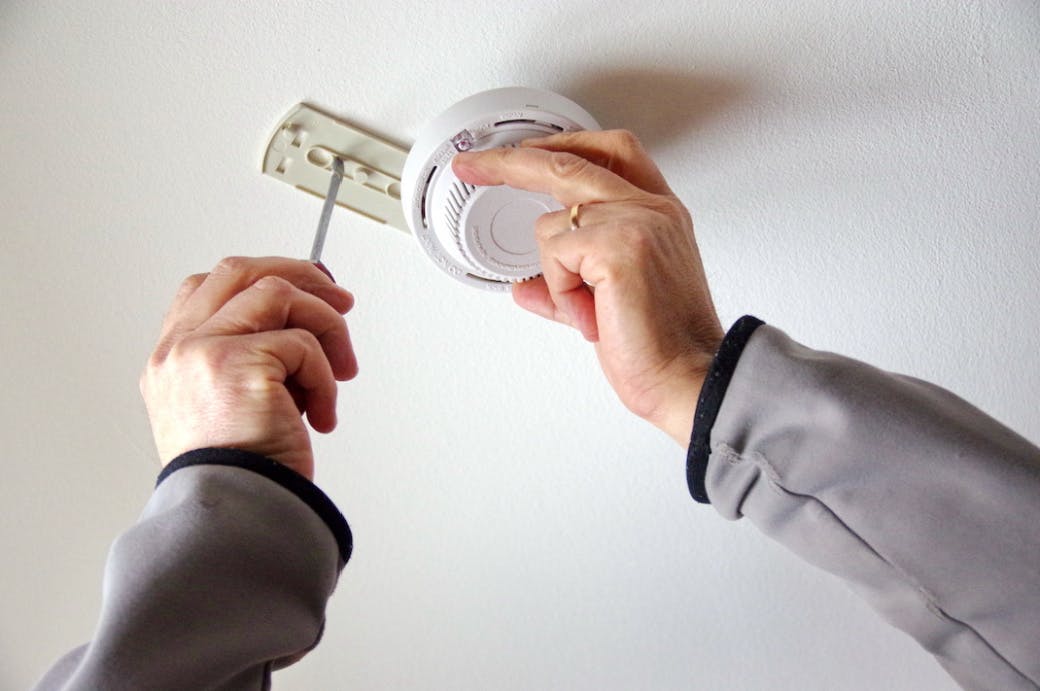 Have a plan
The best way to protect yourself and your family from house fires is to be prepared and plan ahead. The Red Cross offers a home safety checklist to help you go through your home and look for trouble areas that need to be addressed. They also offer a downloadable Home Fire Escape Plan. On it, you can draw a simple blueprint of your home and discuss with your family all safe exit points in your home that can be used should a fire break out.
Check your fire alarms
Smoke detectors and fire alarms are some of the most important items in your home, but they will only be effective if they are in working order. Electronic devices can wear out and batteries can die over time. It's important to regularly test your smoke alarm system. According to the US Fire Administration, it's advisable to test your detection system once a month and swap in new batteries twice a year. To make it easy to remember, make it a habit of changing your fire alarm's batteries during daylight savings times each year.
You may need to check more often, however, if:
Your smoke detector or fire alarm often gives false alarms (this may be a sign of a weak battery)
The alarm emits a short beep regularly without being touched
Frequent kitchen smoke activates it often, causing the battery to wear faster than typically expected
Smoke alarms should be replaced every ten years from the date of manufacture.
Have fire fighting equipment on hand
While it's inadvisable to fight a large fire yourself, having items on hand, especially in high-risk areas like the kitchen or a workroom, is a good idea. Mount a fire extinguisher near an oven or in an easy to reach area to help put out small fires. Fire smothering blankets are also an option.
Your safety is of paramount importance, however, and if a fire breaks out, it's best to leave the area, alert members of your family, and help ensure everyone gets to safety.
Upgrade and maintain electrical systems and equipment
With so many fires caused by faulty electrical equipment or even faulty home wiring, it's a good idea to:
Get your home inspected by a qualified electrician.
Use a qualified electrician whenever you need electrical work done on your home.
Protect your home against arc faults by replacing frayed or cracked appliance or extension cords.
Prevent arc faults with Arc Fault Circuit Interrupters (AFCIs). If an AFCI detects an arc, they can shut off the circuit.
Protect your home with a surge protection system.
Replace old space heaters with new ones that turn off if overheating or tipped.
Have your furnace professionally cleaned.
What to do when a fire breaks out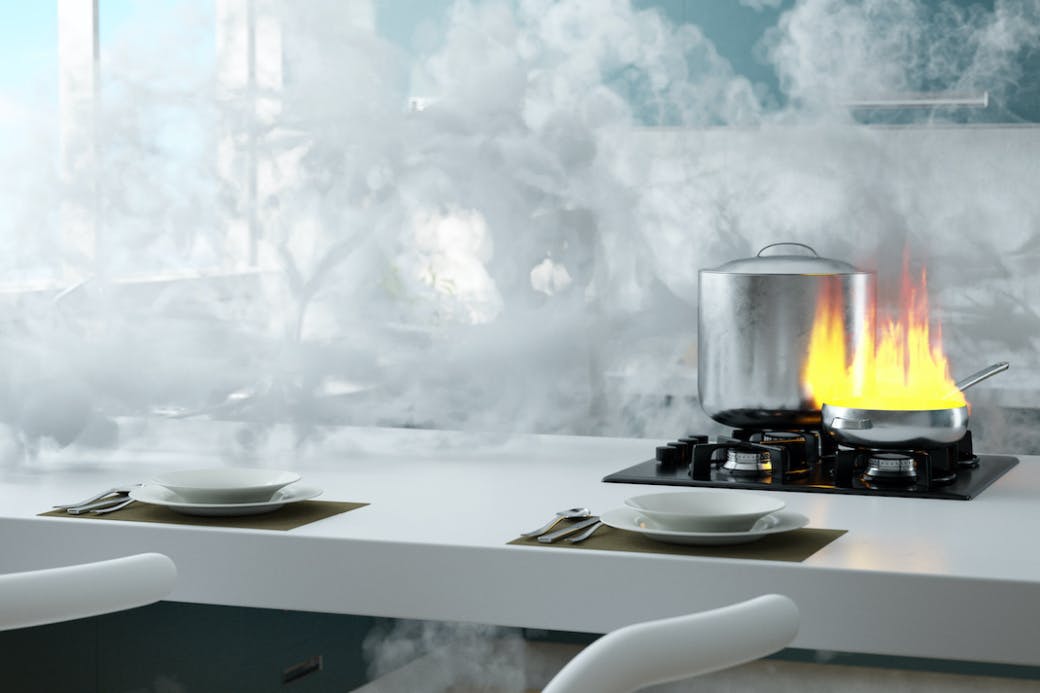 When a fire breaks out, it's important to ensure everyone in the home vacates the premises.
If you catch it early, and have the right equipment on hand, it may be possible to contain a fire. Take these steps if a fire should break out in your home:
When you're cooking on a stovetop, keep a lid nearby. If a fire starts in a pot or frying pan, you can smother it by simply placing a lid over the pot. Turn off the stove and don't remove the lid until the pot or pan is completely cooled
Never pour water or liquids onto a grease fire
For an open fire on the stove, turn off the heat and keep doors and windows closed. If you have a fire extinguisher, attempt to spray the fire with it to smother the flames
Alert everyone to the fire and ensure everyone leaves the premises
If there is a lot of smoke, stay low and crawl along the ground until you reach an exit
If any part of you is on fire: Stop. Drop. and Roll. This will help smother the flames.
Cover your nose and mouth if possible to cut down on smoke inhalation
Leave valuables behind
Once you've crawled out of a room, close the door behind you. Closing doors help to keep the fire from spreading
Only call 9-1-1 once you have left the property. Don't call the emergency number while you are still in the house
Never re-enter a burning building
Occasionally, you may be the victim of a fire caused by someone else's negligence. If you've suffered a house fire that's been caused by shoddy workmanship or defective products, you may be entitled to compensation. SiebenCarey is here to help. Contact us today for a free consultation. We'll walk you through your rights and discuss your options and potential compensation.