Choosing the Right Car Seat for Your Child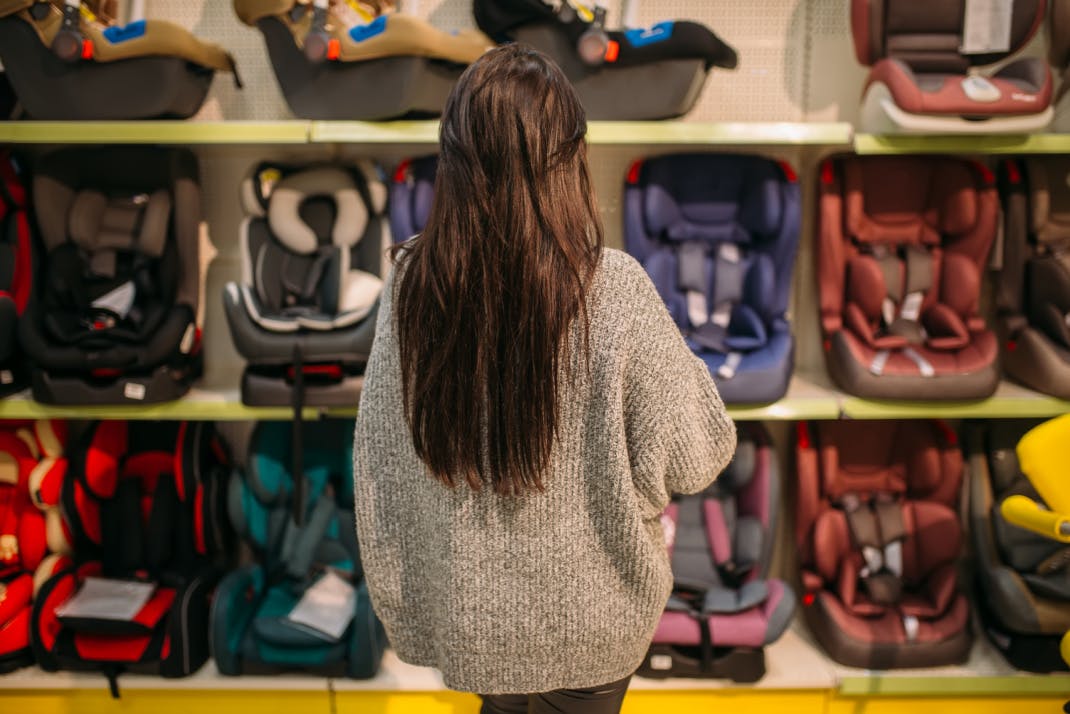 Car seats are essential for keeping your child safe on the road. According to the Centers for Disease Control and Prevention (CDC), car seats can reduce the risk of injury in an accident by 71% to 82%. However, to truly protect your child, you must ensure they have the right car seat for their size and age. Here's what parents should know.
Choosing a Car Seat for an Infant
Your child's first car seat should always be rear-facing. This means that the child should be facing the back of the vehicle. Two types of seats are designed for this: infant car seats and convertible car seats.
Infant Car Seat
Infant car seats can only be used in the rear-facing position. These seats are designed for infants and are typically very light and compact. One benefit of infant car seats is that parents can detach the portable seat from the base and remove it while the base remains strapped in place. This makes it easier to take a sleeping child out of a car without waking them.
You can use Infant car seats until a child weighs 20 to 22 pounds or their head is within one inch of the top of the seat. After that, you may need to upgrade to a convertible car seat.
Convertible Car Seat (Rear-Facing)
Convertible car seats can be used in the rear-facing position for an infant, then converted to forward-facing once the child is big enough. This option is popular because parents do not have to buy a new car seat for their growing child. However, unlike infant car seats, convertible car seats do not detach from the base and are not meant to be portable. To remove your infant from your car, you must unbuckle them and remove them from the seat.
Choosing a Car Seat for a Toddler
There's no one-size-fits-all standard transitioning to a forward-facing position. The answer will vary depending on the weight and size of your child as they grow. For most children, the right time will come between the ages of two and three. Once your child is ready for a forward-facing seat, you will have several options.
Convertible Car Seat (Forward-Facing)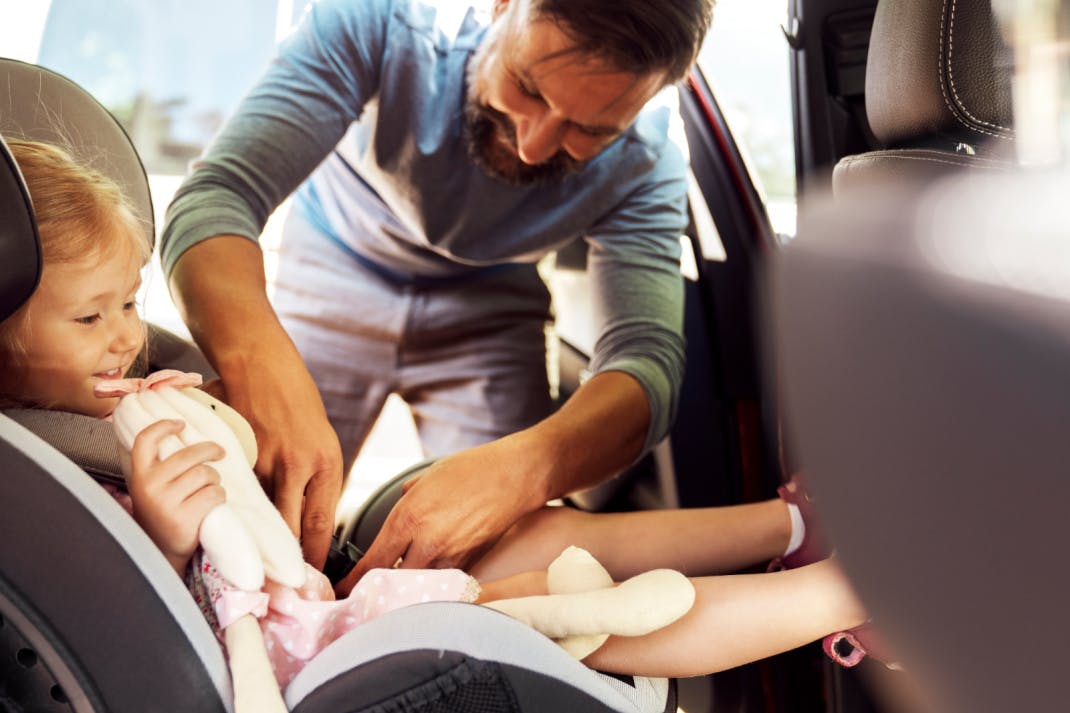 If you chose a convertible car seat for your infant, you can continue using it as they grow. You must simply reinstall the convertible car seat in the forward-facing position.
Forward-Facing Car Seat
Forward-facing car seats are exactly as they sound: car seats that face forward instead of back. Unlike convertible car seats, these seats cannot be used in a rear-facing position. They will only become useful once a child is ready to sit facing the front of the vehicle.
Combination Car Seat/Booster Seat
Combination car seats are forward-facing ones that can convert into booster seats once the child is ready. Like convertible car seats, this saves parents from buying an additional seat once their child has outgrown the need for a car seat.
Choosing a Car Seat for a School-Age Child
As with the transition from rear-facing to forward-facing, there's no set time when parents should switch to a booster seat. Typically, booster seats are recommended for children weighing at least 40 to 60 pounds. This will typically occur between the ages of four and ten. Once again, you have a couple of options for your growing child.
Combination Car Seat/Booster Seat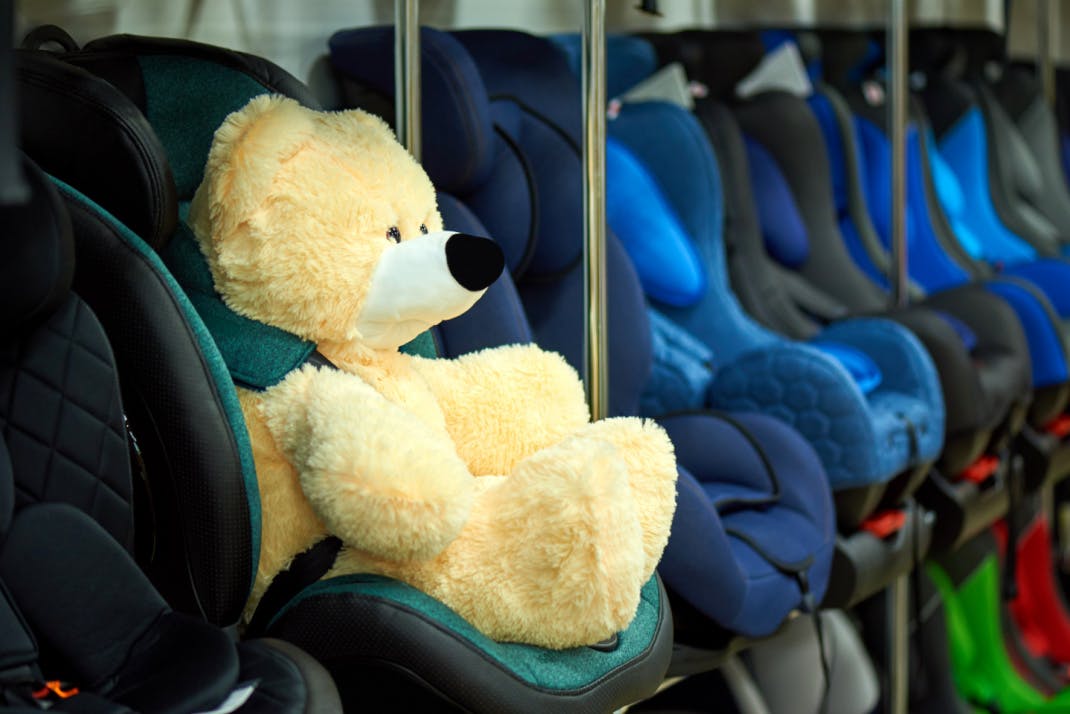 If you already use a combination seat for your toddler, you can simply convert it to a booster seat. To do this, you will remove the safety harness from the car seat and secure your child with a standard seat belt.
Booster Seats
Booster seats are only meant to be used as boosters. They cannot serve as car seats beforehand. Ultimately, the choice between a combination seat or a booster seat will likely come down to preference and budget. (Combination seats are generally more expensive than dedicated booster seats.)
Make the Right Choice for Your Child
Nothing is more important than protecting your children. Hopefully, this guide has helped you understand your options for choosing the right car seat. To learn more, check out the National Highway Traffic Safety Administration (NHTSA) guidelines.
Picking the right car seat isn't enough on its own, though. You'll also need to use your car seat correctly. But by following the right steps, you can minimize the danger and keep your kids safe on the road.
Of course, accidents can still happen. If you or someone you love is injured in an accident, you may be entitled to compensation—and we can help you get it. SiebenCarey is Minnesota's FIRST personal injury law firm. For 70 years, we've helped thousands of injury victims get the financial support they need. Contact us, and we can:
Explain your rights to you
Investigate your injury
Advise you on what steps to take
Negotiate with other parties on your behalf
Help you recover the full amount of compensation you're owed
We even work on a contingency fee basis, so you won't owe us anything unless we win your case.