Thousands Claim Link Between Baby Powder and Cancer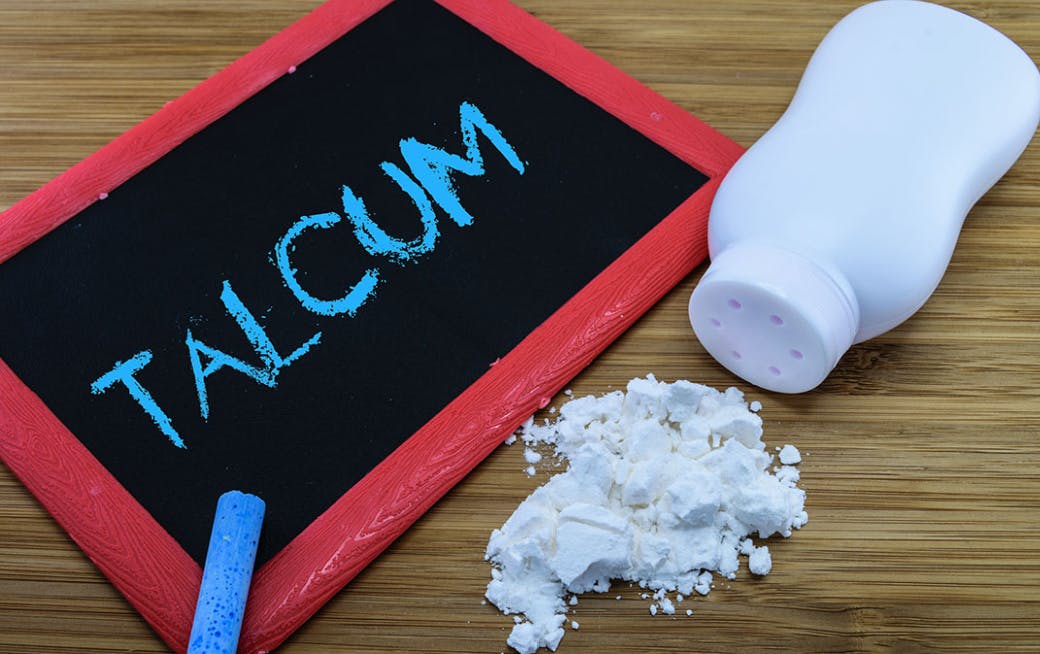 Generations of moms know these advertising slogans:
Pure and gentle enough for babies' bottoms.
A product mothers can trust.
Made by a company that puts customers first.
They all promote Johnson & Johnson Baby Powder, the talc product with a fragrance that is recognizable throughout the world.
But the reality for Darlene Coker and thousands of other women turned out to be much different as chronicled in a startling investigation by Reuters news service. Coker, a mother of two, was diagnosed with mesothelioma in 1999, a deadly lung cancer more common to workers exposed to asbestos fibers. How could she have contracted this deadly disease, she wanted to know?
According to a lawsuit Darlene filed against the health care giant, the answer was the Johnson & Johnson Baby Powder she sprinkled on her daughters and herself for years. Talc, the key ingredient mined for Baby Powder, often occurs side-by-side with asbestos. But when Darlene's lawyers requested company test results on the presence of asbestos in its talc, the company refused. She died at the age of 63 after she was forced to drop her lawsuit.
Today, nearly 20 years later, multiple women are following Darlene's lead in demanding answers from Johnson & Johnson. And this time they are getting them. During several prominent trials over the past year, test results and internal memos dating back decades indicate Johnson & Johnson was not only aware that their flagship Baby Powder product might be tainted with deadly asbestos, but that they also tried to bury the evidence.
Path to Justice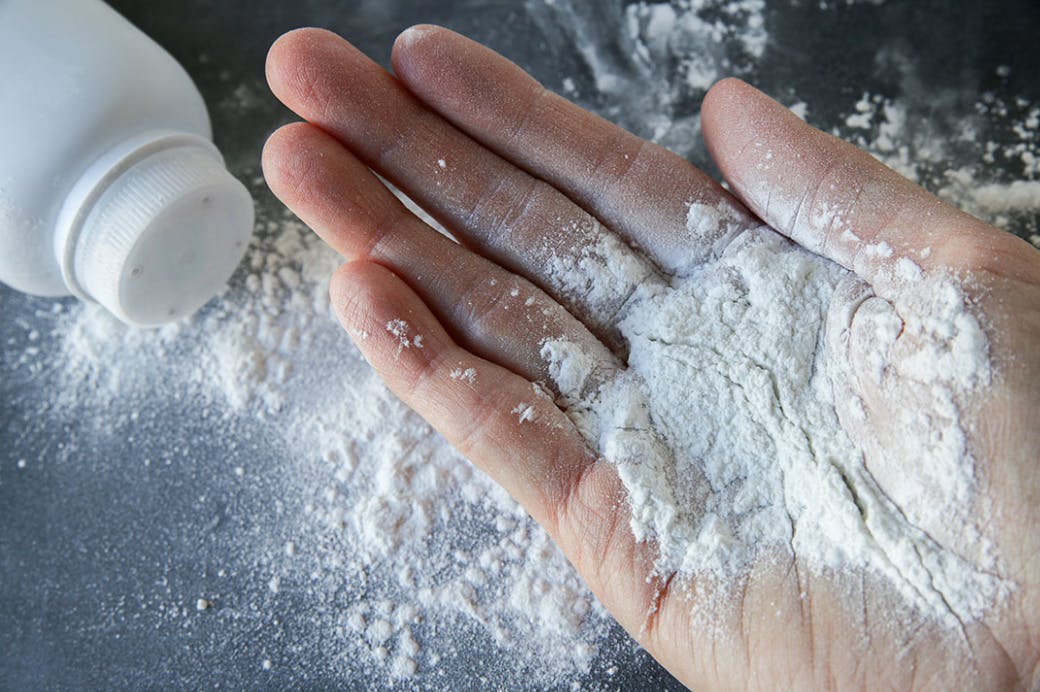 Almost 12,000 cervical cancer and mesothelioma patients allege that asbestos found in talc caused their illness and have sued Johnson & Johnson. Based on its own documentation, here's what the company knew and when it knew it:
1957: A consulting lab finds tremolite, one of six minerals classified as asbestos, in Johnson & Johnson talc.
1967: Traces of tremolite are found again in a different talc mine.
1969: "How bad is Tremolite medically, and how much of it can safely be in a talc base we might develop," a Johnson & Johnson executive asked a company doctor? Company lawyers should be consulted, the doctor suggested, as "it is not inconceivable that we could become involved in litigation."
1971: After the FDA opened an inquiry into the possibility of an asbestos link to talc products, Johnson & Johnson issued this statement: "Our 50 years of research knowledge in this area indicates that there is no asbestos contained in the powder manufactured by Johnson & Johnson."
1973: A company memo outlined actions taken to influence an independent study on the health of talc miners by the U.S. National Institute of Occupational Safety and Health.
1993: Records at a Vermont mine that was the main source of Johnson & Johnson Baby Powder talc were destroyed by mine managers from 1966 to 1990, according to another company memo.
Hence, Johnson & Johnson lost a motion in December to reverse a $4.7 billion verdict in favor of 22 women suffering from ovarian cancer who say that the company knew about a link between talc and asbestos.
There was "substantial evidence" of "particularly reprehensible conduct" by Johnson & Johnson, said Missouri Circuit Court Judge Rex Burlison in his ruling, adding that executives "knew of the presence of asbestos in products that they knowingly targeted for sale to mothers and babies, knew of the damage their products caused, and misrepresented the safety of these products for decades."
Alternatives to Talcum Powder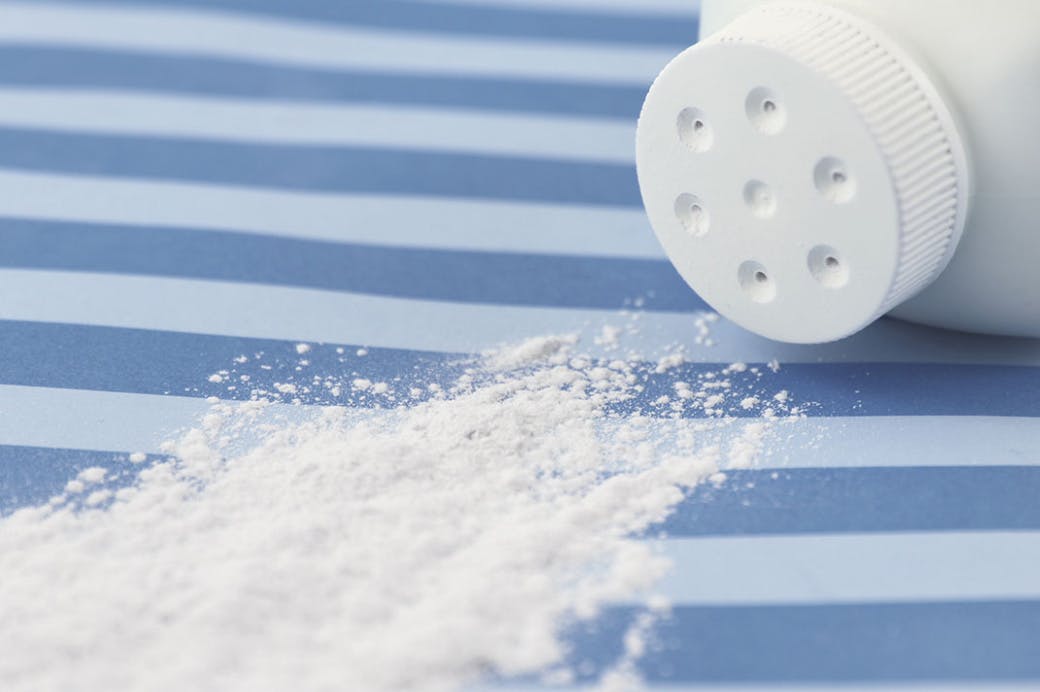 First know that baby powder isn't the only product on the market that is talcum-based. Many other cosmetics and household items use talc, including:
Eye shadows, lipsticks, foundation and cosmetic powders
Shower products, lotions and deodorants
Anti-caking agents in processed foods
Vitamins and food supplements
Then be aware that cosmetic products and ingredients do not require U.S. Food and Drug Administration (FDA) approval before going on the market. Thus, consumers need to check if any of their everyday products use talc. Visit these product databases created by The Environmental Working Group or the Campaign for Safe Cosmetics.
Also know that there are safe alternatives to talcum powder as well. Baby powder made with cornstarch, arrowroot powder or kaolin clay are sold on the market. You can also make your own. Using these substitutes may help protect you and your family.