5 Motorcycle Laws Every Minnesota Rider Should Know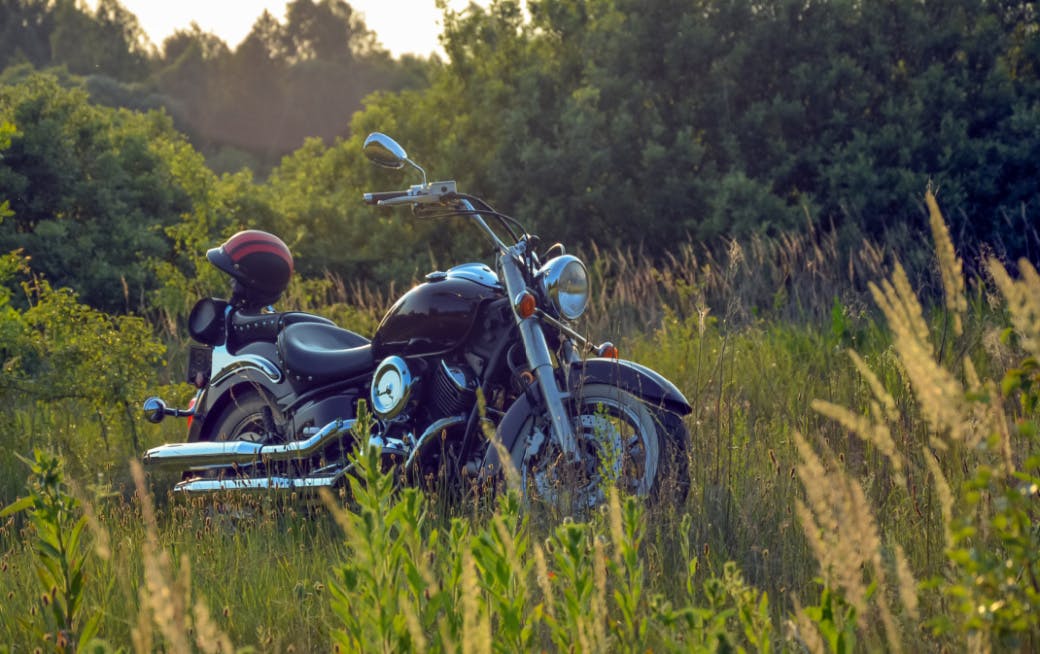 For many Minnesotans, spring marks the beginning of motorcycle season. But before hopping on your bike and heading out on the road, it's important to know the rules. Here are some Minnesota motorcycle laws you should be aware of.
1. All Riders Must Be Licensed
This may seem obvious, but you'd be surprised how many Minnesotans ride their motorcycles without the proper license.
To obtain a motorcycle license, you must follow these steps:
First, you will need a valid driver's license
Then, you will have to pass a written knowledge test to receive an instruction permit
Once you have practiced your riding, you can take the state skills test
If you pass your skills test, the state will add a motorcycle endorsement to your driver's license
If you're under the age of 18, you will also have to complete a state-approved rider training course before receiving your instruction permit.
As mentioned above, while driving with a permit, you will be required by law to wear a helmet and eye protection. In addition to this, you will not be allowed to:
Ride on interstate highways
Carry passengers
Ride at night (defined as any time from 30 minutes after sunset to 30 minutes before sunup)
Once you have an endorsement, these restrictions will no longer apply.
2. All Motorcycles Must Be Insured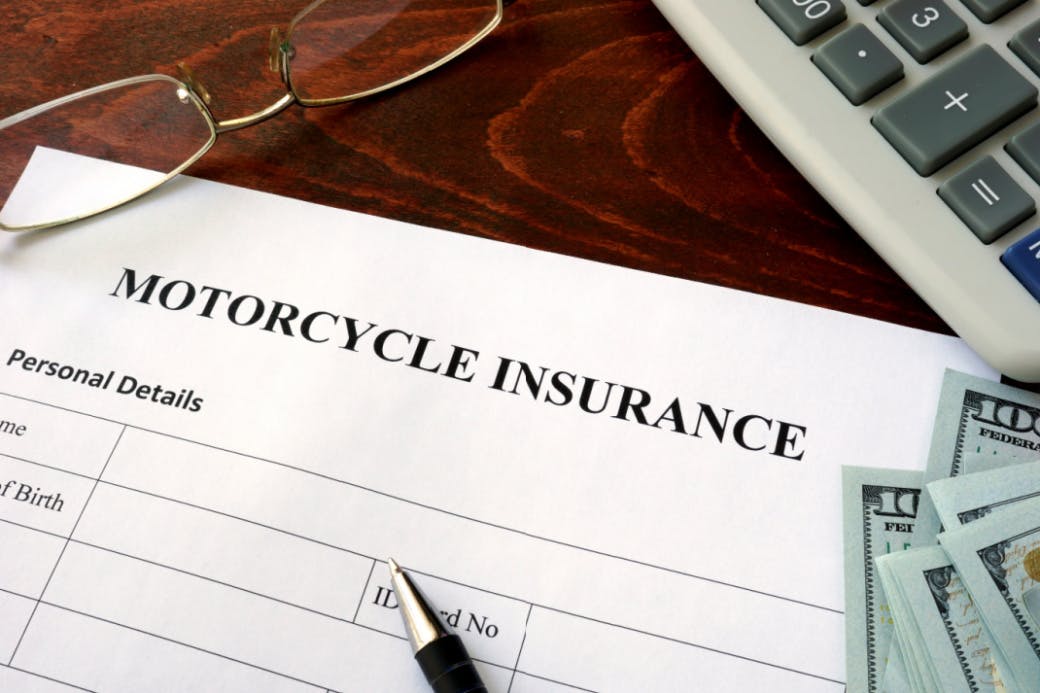 All Minnesota motorcyclists are required to purchase motorcycle insurance. At the very least, you will need liability insurance.
And while Minnesota doesn't require motorcyclists to purchase uninsured motorist or no-fault insurance, it is strongly recommended that you do anyway. Motorcycle accidents are far more likely to result in injuries than most auto accidents. Without sufficient coverage, you could find yourself facing serious financial hardships after an accident.
3. All Motorcycles Must Be Registered
Along with buying liability insurance, Minnesota riders must also register their bikes with the state. This must be done before riding on any public roads. (Unless you are a new resident of Minnesota, in which case you will have a 60-day grace period to register.)
After paying the Minnesota registration tax, you will receive a sticker to put on your license plate. This will certify that your motorcycle has been registered.
4. Helmets Are (Mostly) Optional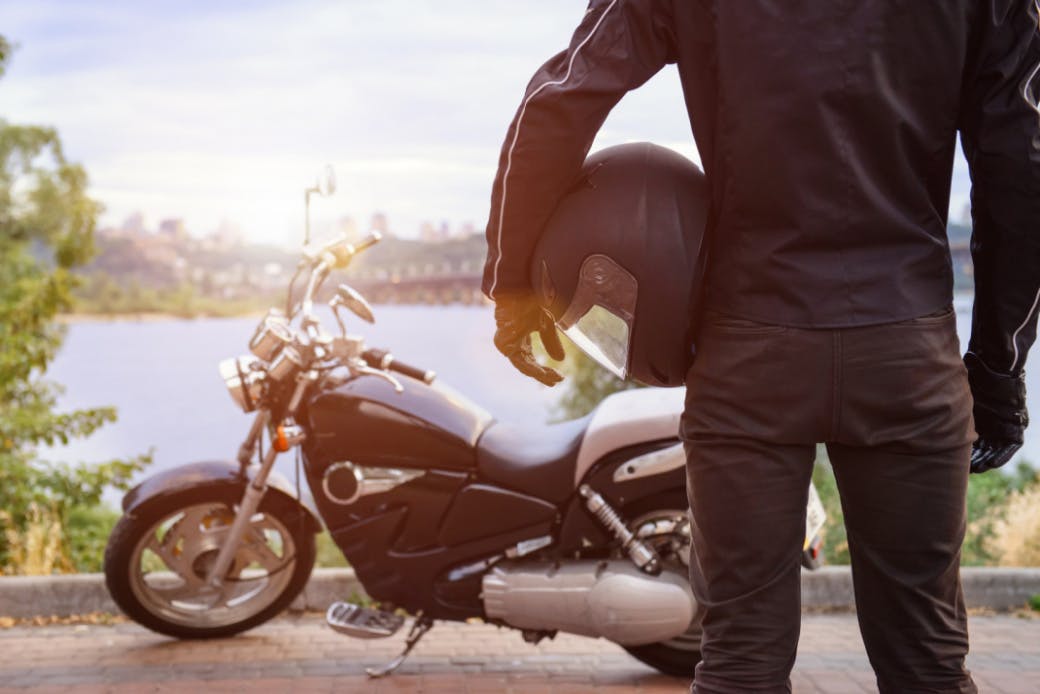 In Minnesota, wearing a helmet while riding a motorcycle is mandatory if:
You are under the age of 18, or
You have a motorcycle instruction permit without a license endorsement yet
If you are over the age of 18 and already have your license endorsement, wearing a helmet is optional. However, it is always best to do so. A helmet is the most important motorcycle safety equipment. In the event of an accident, it could help prevent serious injury—or even save your life.
5. Lane Splitting Is Illegal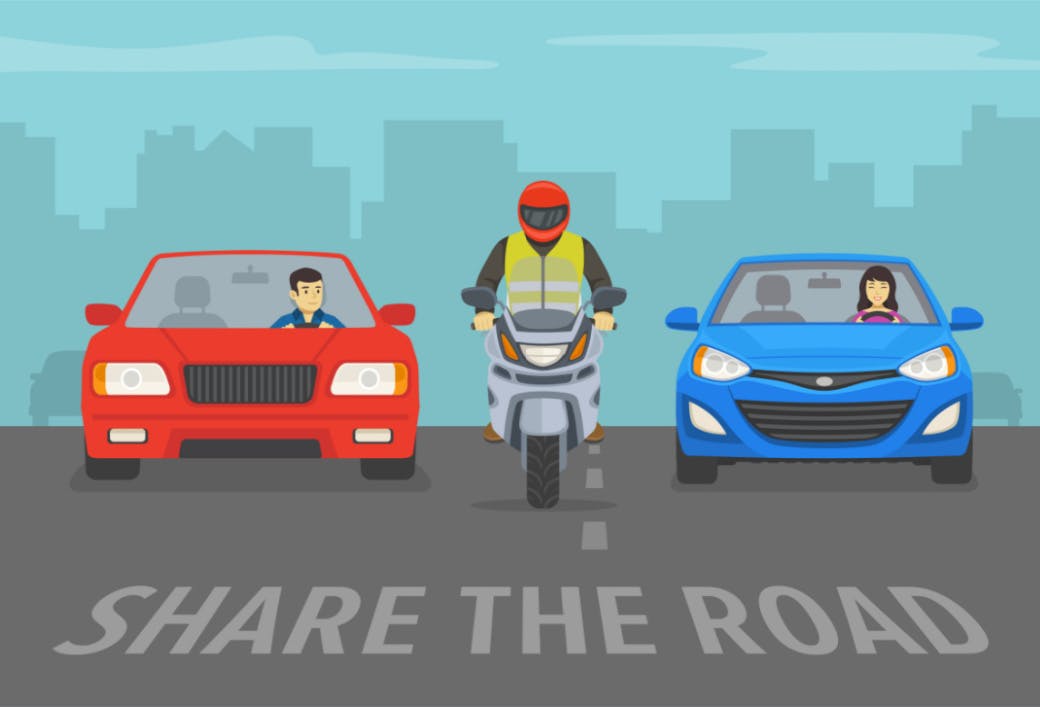 Lane splitting means riding your motorcycle between two vehicles to pass them. This is also known as "threading the needle." No matter what you call it, it's reckless, dangerous, and illegal in Minnesota.
If you find yourself in a traffic jam or following slow-moving vehicles, don't try to sneak between them. Wait for an opening to pass safely and legally.
Have You Been Injured in a Motorcycle Accident?
If you have been injured in an auto accident involving a motorcycle, you may be entitled to compensation. In fact, because Minnesota uses a comparative negligence system, you can receive compensation even if the accident was partially your fault.
However, it's never wise to pursue a personal injury lawsuit on your own. If you'd like to increase your chances of winning the compensation you deserve, it's essential that you hire an experienced personal injury attorney.
At SiebenCarey, we've helped thousands of injury victims get the financial support they need in the aftermath of an accident. Just contact us, and we can:
Evaluate your case
Answer all your questions
Investigate the details of your accident
Build a solid case on your behalf
Help you recover every dollar of compensation you deserve
Best of all, we work on a contingency fee basis, so unless you win your case, you won't owe us a dime.