Give Your Minnesota Auto Insurance Policy a Fitness Test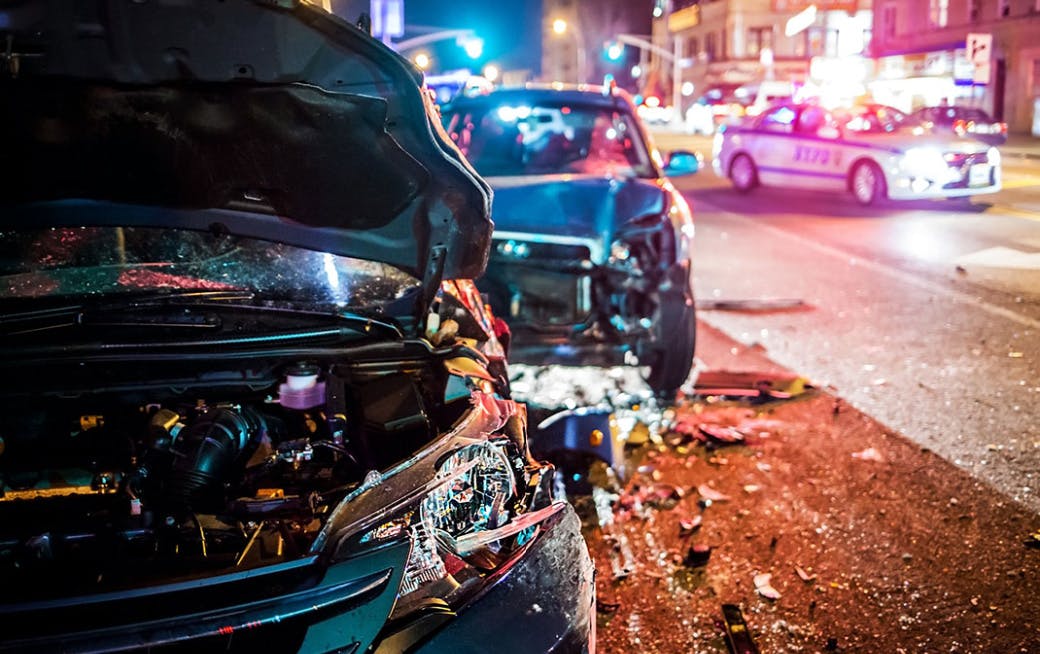 Editor's Note: This is the first article in a three-part series that provides Minnesota drivers with a checklist and expert tips on how to review auto insurance policies BEFORE a car, truck or motorcycle accident should occur.
If you've ever been in an auto accident or know someone who has, you know that the aftermath can be overwhelming. You may have pain or serious injuries, expensive auto repairs or lost wages. When the bills start piling up and you turn to your insurance company expecting "full coverage," you may be unpleasantly surprised to find holes that leave you high and dry when it matters most.
Here at SiebenCarey Personal Injury Law, we see this happen time and time again, especially for people who suffer serious injuries in a motor vehicle accident. Before you renew or change your Minnesota auto policy, run through this checklist to ensure comprehensive protection when it matters most.
Understand Liability Limits First
If you are in a car accident and are at fault, you can be held personally liable for damages suffered by the other driver. This happens when the other driver's damages exceed the no-fault benefits in his or her policy. The other driver can then make a claim against you for the difference, which could put personal assets at risk.
The required liability minimums for auto insurance in Minnesota – $30,000 for injuries to one person, $60,000 for injuries to two or more, and $10,000 for property damage – might seem like a lot of money, but it can quickly disappear in even a relatively minor accident. Many insurance experts suggest upping the liability limits to at least $100,000 for injuries caused to one person, $300,000 to two or more and $50,000 for property damages. More might be required if you own a home or have other considerable assets. You may also want to add "umbrella" coverage to your existing liability and uninsured/underinsured benefits for more protection.
Review Personal Injury Protection (PIP)
Anyone operating a vehicle in Minnesota is required to have "no-fault" coverage. This coverage is also sometimes referred to as Personal Injury Protection (PIP). When you are injured in any type of accident, even if you are not the driver, your PIP coverage will cover you for wage loss, medical bills and other expenses. If these benefits run out, you can make a claim on the negligent driver's liability coverage. Currently, the minimum amount of PIP coverage is $20,000 for medical care and $20,000 for lost wages, but these benefits can be increased if you choose. Review all of your PIP coverage options with your insurance agent for more detail.
Look to Add Uninsured/Underinsured Benefits
According the Insurance Research Council, a whopping one in eight drivers in America is driving without insurance. Even if you do get into an accident with an insured driver, many drivers only carry the minimum liability protections. If you are in an accident with an uninsured/underinsured driver, you may find yourself needing a lot more coverage than the minimums in your policy. Adding extra uninsured/underinsured benefits to the Minnesota minimum levels of uninsured/underinsured coverage ($25,000 for injuries to one person, $50,000 for two or more people) can give you extra protection if the other driver's policy can't pay your bills.
Do You Need Comprehensive or Collision Insurance?
Your first priority for any Minnesota auto insurance policy should be protecting yourself and your family with adequate levels of liability, PIP and underinsured/uninsured benefits. If you've discussed these with your insurance agent and are satisfied with your coverage, you may then want to consider comprehensive or collision insurance.
Comprehensive/collision covers the cost of repairs for your car (minus a deductible) when it is damaged. This typically involves damage from a crash, but can also cover hail damage, for example, or a cracked windshield. You are not required to have comprehensive/collision coverage by the state of Minnesota, however your lender may require such coverage in return for financing the purchase of your vehicle. Adding this coverage will increase the cost of your insurance premiums, but it may be worth the investment if your automobile is worth a lot of money.
The lesson here for any Minnesota driver is to understand exactly what your coverage is BEFORE you actually need it. Start by downloading this brochure from the Minnesota Department of Commerce. Make an appointment with your insurance agent, if you have one, and ask the tough questions about personal protection and risk. And spend time online researching the types of coverage that would be adequate for your life circumstances.
Part 2: Find Car Insurance that Will be There When You Need It Most
Part 3: How to Shop for a Good Deal on Minnesota Car Insurance