What to Do If You Witness a Car Accident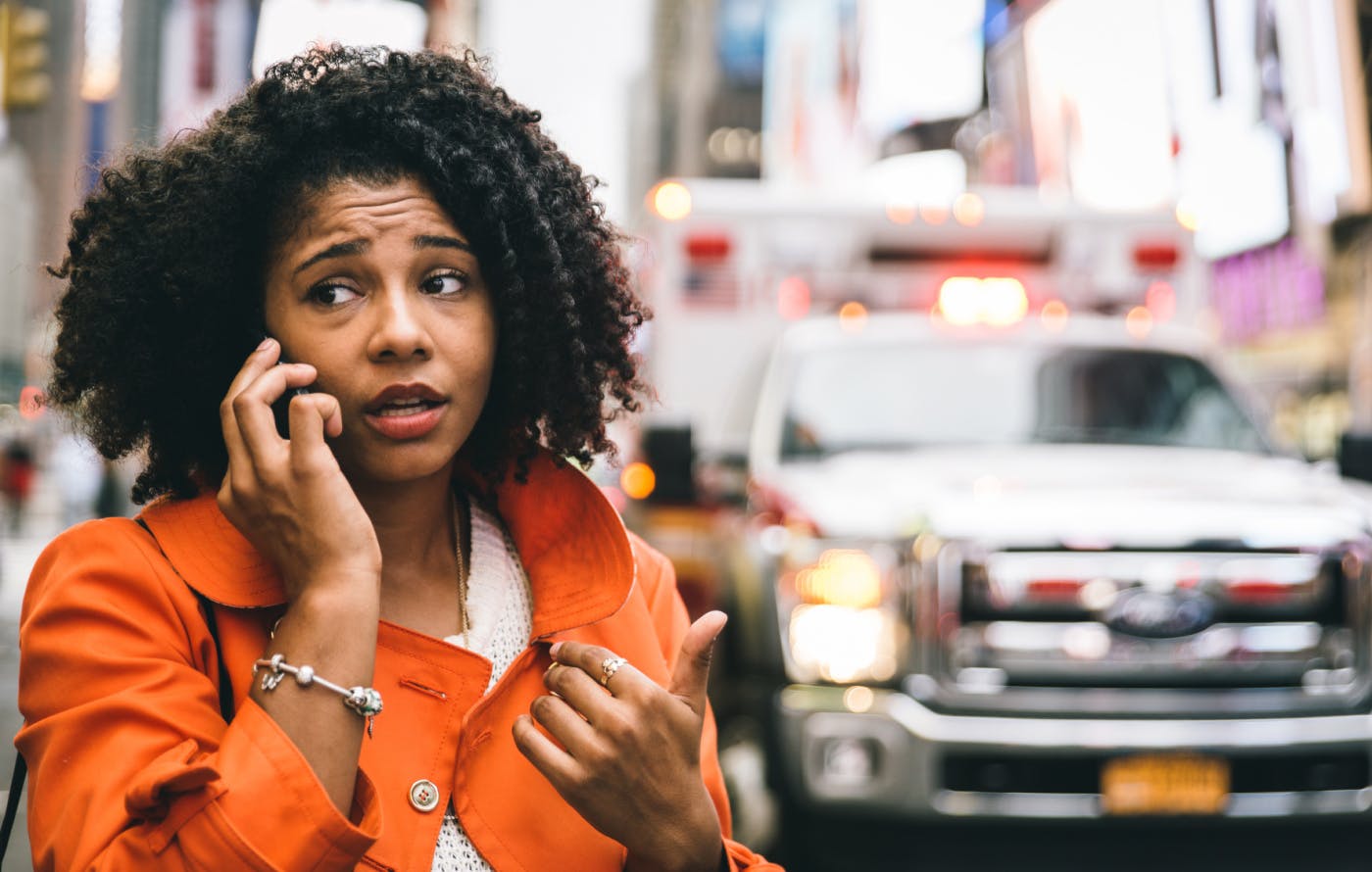 Car accidents happen every day. You may already know how to respond if you are in an accident — but what if you are a witness? When should you call 911? What if someone is injured?
In this article, the "Know Your Rights" attorneys at SiebenCarey answer those questions and more.
1. Make Sure You're Safe
Before rushing into an accident scene, the first step is to ensure your safety. This thinking may seem counterintuitive — especially if someone else is injured or in danger. But if you get hurt, it could keep you from helping others. Once it's safe to proceed, you can offer assistance as needed.
If you're driving, pull over to the side of the road, ideally at least 100 feet away from the accident scene. Be sure that you are out of traffic and turn on your hazard lights. Then, exit the vehicle and move carefully toward the accident scene, always aware of your surroundings and potential dangers.
2. Assess the Situation
Next, assess the situation as well as you can. Ask yourself:
Is anyone in immediate danger? Are they in the path of traffic? Is there a fire?
Is anyone injured? If so, how bad?
Is anyone unconscious?
Does anyone need first aid?
Take note of what help is needed—and whether you're equipped to provide it.
3. Contact Emergency Services
Call 911 to report the accident. Give the emergency dispatcher as much information as you can, such as the location, the number of cars involved, and whether there are any immediate dangers like a fire. Remember that every second counts, so making this call should be a priority.
The dispatcher should tell you what to do while waiting for emergency services. If anyone is seriously injured, they may walk you through how to give the proper aid.
4. Provide Emergency Assistance If Needed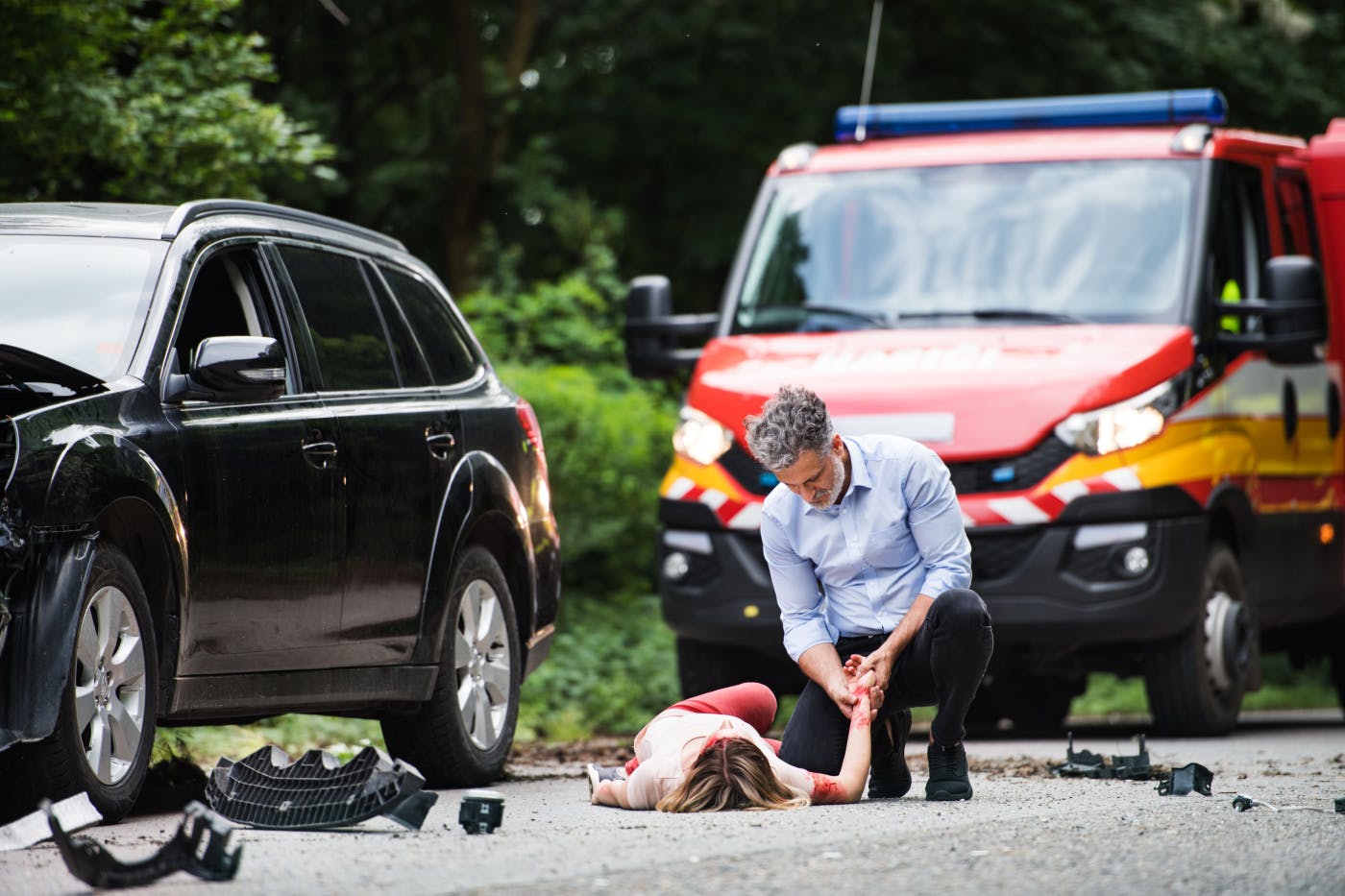 If you are able, offer assistance where needed. This may mean helping someone get out of traffic or stopping excessive bleeding.
Minnesota's Good Samaritan law stipulates that anyone who "knows that another person is exposed to or has suffered grave physical harm" should "give reasonable assistance to the exposed person" as long as they can do so without danger or peril to themselves or others.
However, don't feel pressured to provide assistance you aren't equipped to handle. For example, don't attempt CPR on anyone if you don't know how. Or, don't move someone unnecessarily unless needed to get them out of harm's way. You could make their injuries worse without the proper training.
The Good Samaritan law also protects you from civil liability for "emergency care, advice, or assistance at the scene of an emergency…" This means you are free to render aid to the best of your abilities without worrying that you would be liable if something goes wrong.
5. Talk to Emergency Services
When emergency services arrive, give them your account of the incident and answer any questions they have. Eyewitness testimony is very important in the aftermath of an accident. What you saw could help police and EMTs understand what happened and how they should respond. Secondly, your testimony could be crucial for determining fault in a personal injury lawsuit.
Provide your contact information to the police and anyone involved in the accident. If there's any discrepancy about the accident, you may be able to clarify what happened later.
6. Take Pictures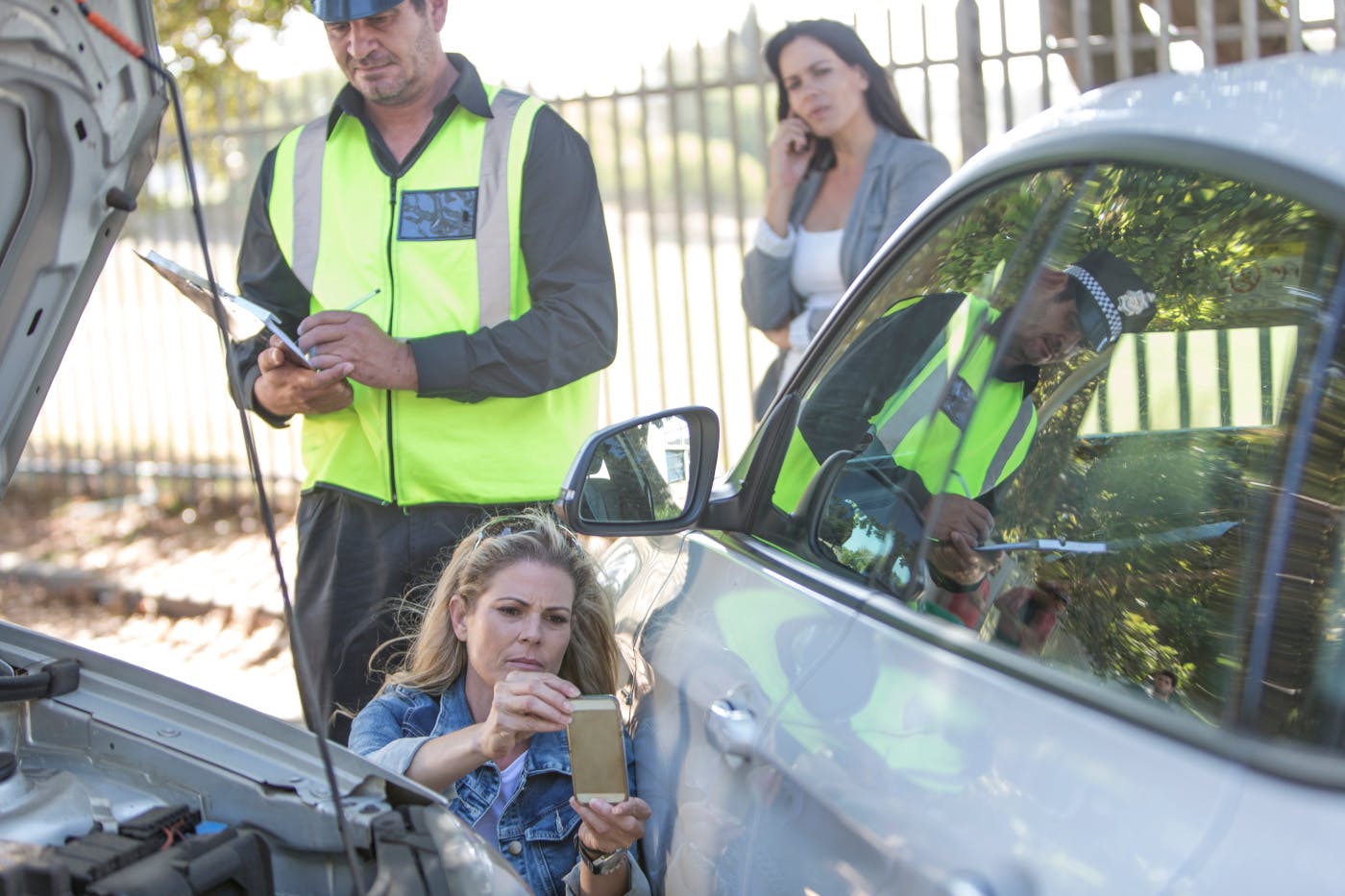 Taking pictures of the accident scene can be helpful if you can do so safely and without interfering with emergency services. Once again, this could become important for any insurance claims or legal proceedings.
7. Prioritize Self-Care
Once you've left the accident scene and returned home, take time for emotional self-care. Witnessing an accident can be traumatic, and it's essential to process those emotions appropriately. If you're concerned that you may be suffering from anxiety or PTSD due to the accident, consider consulting a professional therapist or counselor.
It Pays to Be Prepared
Witnessing a car accident is an unexpected and often jarring experience. However, your actions can significantly affect the immediate and long-term outcomes for the victims involved. Being prepared and knowing what steps to take can go a long way in making a stressful situation more manageable.
If you are injured in a car accident, you have the right to seek compensation. An experienced Minnesota car accident attorney at SiebenCarey can explain your options and answer any questions.
We can help.
At SiebenCarey, we are the ONLY Minnesota law firm with a 70-year record of helping injury victims get the financial support they need. When you work with us, you'll get the benefit of:
70 years of experience
Thousands of successful cases
Proven expertise in settlement negotiations and trials
Comprehensive resources
An entire team of attorneys, legal aids, and on-staff investigators
The "Know Your Rights" guarantee of personal attention and support
Best of all, our services are provided on a contingency fee basis. That means you won't owe us a thing unless we win your case.