How to Take Pictures for Evidence After a Car Accident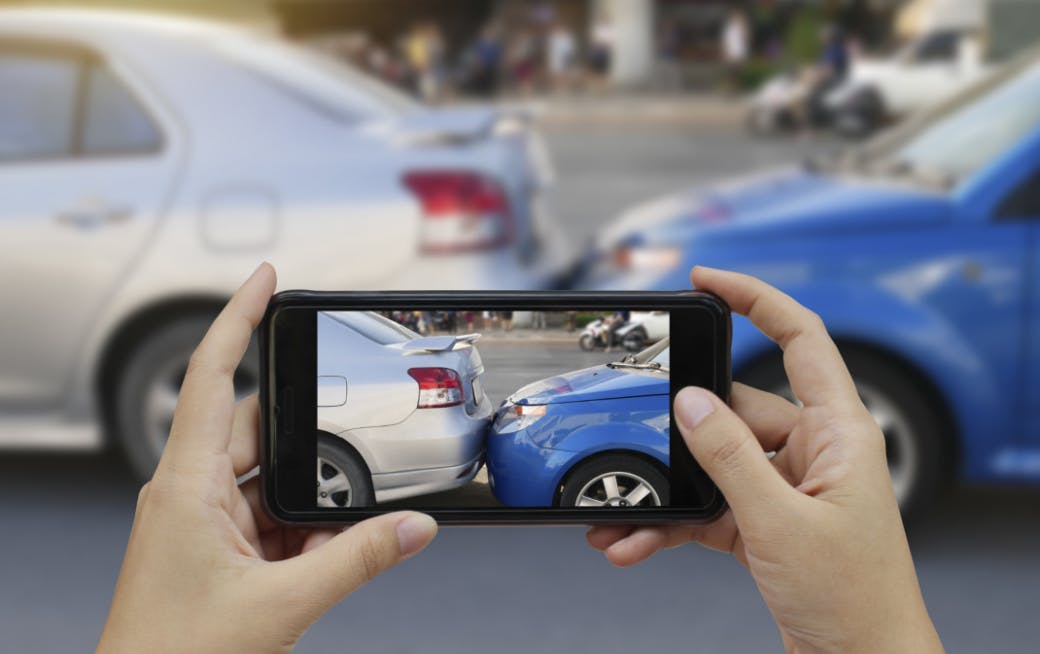 After a car accident, you're bound to have a lot on your mind. Your heart is pounding, your adrenaline is surging, and you may be wondering what to do next.
Of course, if you or anyone else involved is injured, seek immediate medical attention. Then, if it is safe to do so, an important next step is to take plenty of pictures. When the time comes for dealing with an insurance company, having photos of the accident scene can make all the difference.
Those photos can be essential in a personal injury lawsuit, too—regardless of whether you're filing against another party or they're filing against you. Getting the right snapshots could be the key to getting the compensation you need or protecting yourself from a predatory claim.
Here are some handy tips to keep in mind when photographing the scene of a car accident.
1. Don't Be Too Picky About the Camera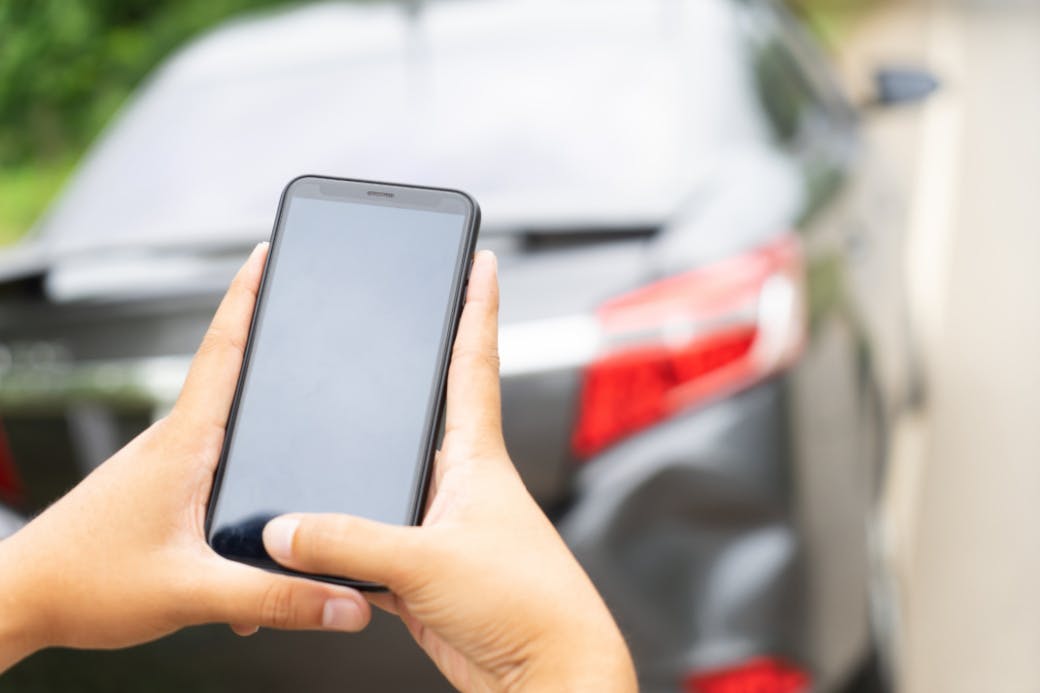 When taking photos of a car accident, your goal is to gather valuable evidence, not win any photography awards. You don't need an expensive camera with all the latest features. A simple smartphone camera will more than suffice for the job at hand.
Even without a smartphone, a disposable camera can do the trick. Just stick it in the glove compartment so it will be ready if you need it.
If you don't have any cameras available at all, ask a witness or bystander to get some photos after the accident. It won't take long, and that small favor could be worth thousands of dollars to you in recovered medical expenses and repair costs.
2. Photograph Everything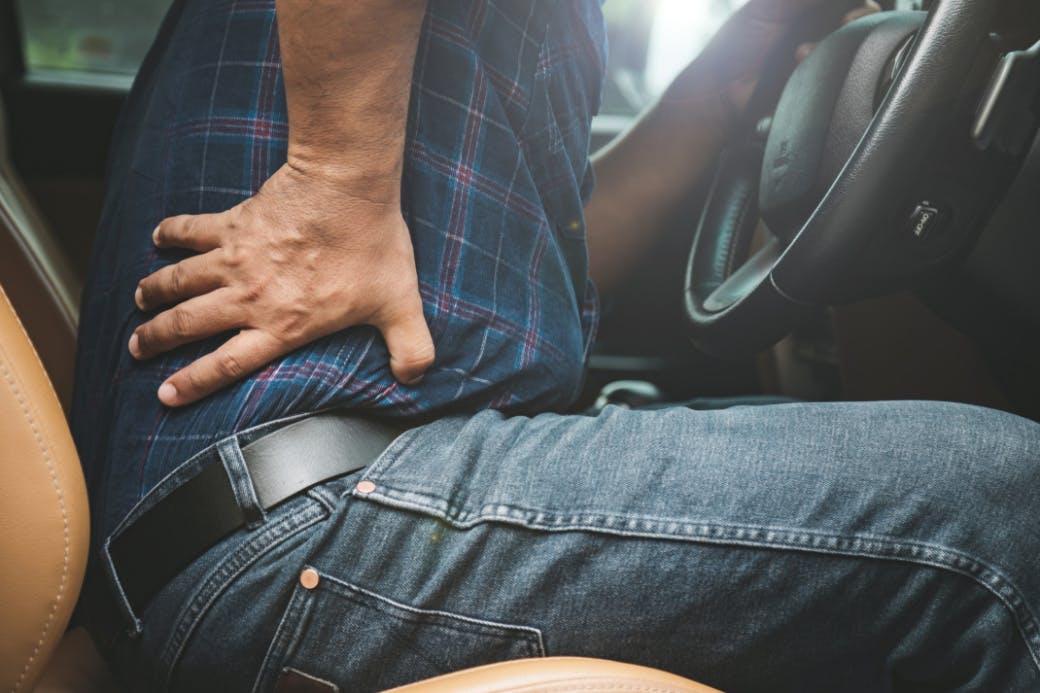 Ideally, you want to get pictures of everything that could possibly be relevant to the accident, such as:
The general scene of the accident, whether an intersection, parking lot, street, or other location
Damage to your vehicle or any other vehicles involved
Damage to signs, posts, poles, building, fences, mailboxes, trees, or anything else harmed by the accident
Vehicle parts, shattered glass, or other debris that may have scattered over the road
Any visible injuries you may have sustained, such as cuts, bruises, swelling, and broken bones
Any visible injuries that other parties sustained, including drivers, passengers, and pedestrians (though you'll need to ask for consent before you start snapping photos of anyone)
Nearby traffic signs, stoplights, and road markings
Weather conditions, such as ice, snow, or puddles on the road
Anything else that might have been a factor in the accident, such as potholes, curbs, speedbumps, or construction work
Skid marks
Documents and identifiers, such as drivers' licenses, registration, insurance information, and license plates
If possible, get these photos before the vehicles have been moved or the scene of the accident has changed in any major way. However, don't rush to take pictures if emergency medical attention is needed for yourself or other parties. Be sure not to interfere with the police or emergency services, either, and don't put yourself in danger from oncoming traffic.
3. Take a Lot of Photos
Generally speaking, you can never take too many photos after a car accident. Every snapshot is another piece of evidence to support your version of events. Plus, you may not know what details will be most important later on, so go ahead and get everything. You can sort through it all once you have a better idea of what evidence you need most.
Take as many pictures as you can—and more than you think you'll need.
4. Capture Different Perspectives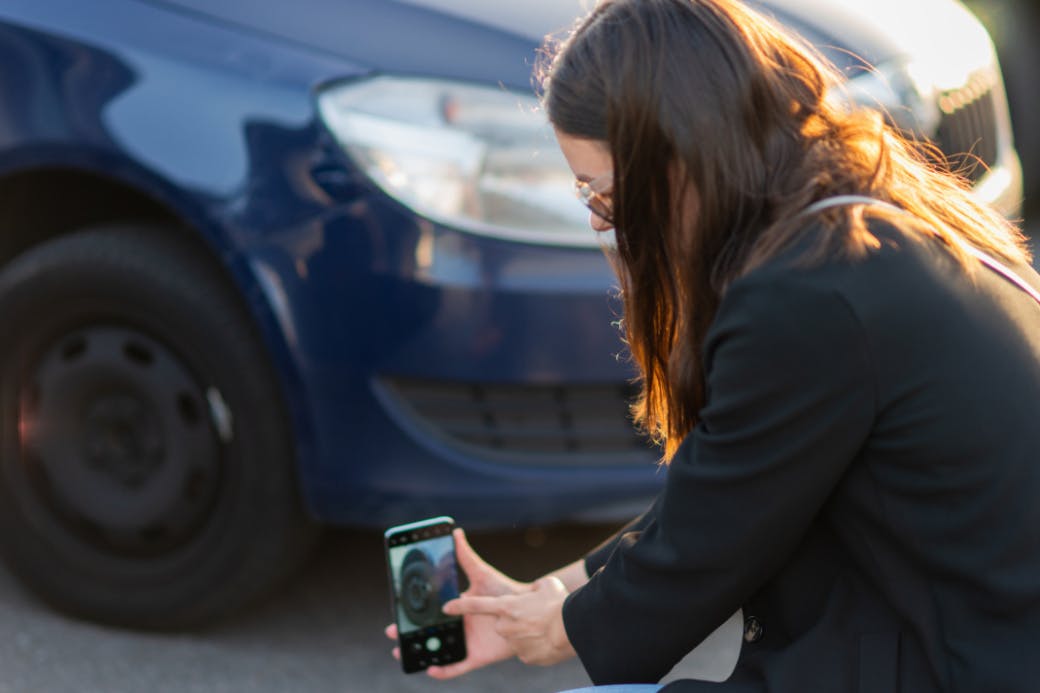 Just taking a lot of photos isn't enough if they're all taken from the same distance and angle. Pictures are two-dimensional, and you'll want to paint a 3D picture if you can.
Take multiple pictures of the same things from various angles to give a clearer perspective of how everything is laid out. Get wide-angle shots and closeups. If possible, take panoramic photos of the whole scene.
This could end up saving you a lot of headaches later on if an insurance adjuster or at-fault party disputes your claim.
Contact Us ASAP After an Injury
If you've been injured in an auto accident, you may be entitled to compensation—and we can help you get it. At SiebenCarey, we've helped thousands of personal injury victims win the financial support they need in the aftermath of an accident or other mishap.
Contact us as soon as possible after the accident, and our team of experienced Minnesota auto accident attorneys and accident scene investigators will go to work before valuable evidence is lost or memories fade.
We'll make sure you understand your rights and see to it that you win every dollar you're owed.