How to Shop for a Good Deal On Minnesota Car Insurance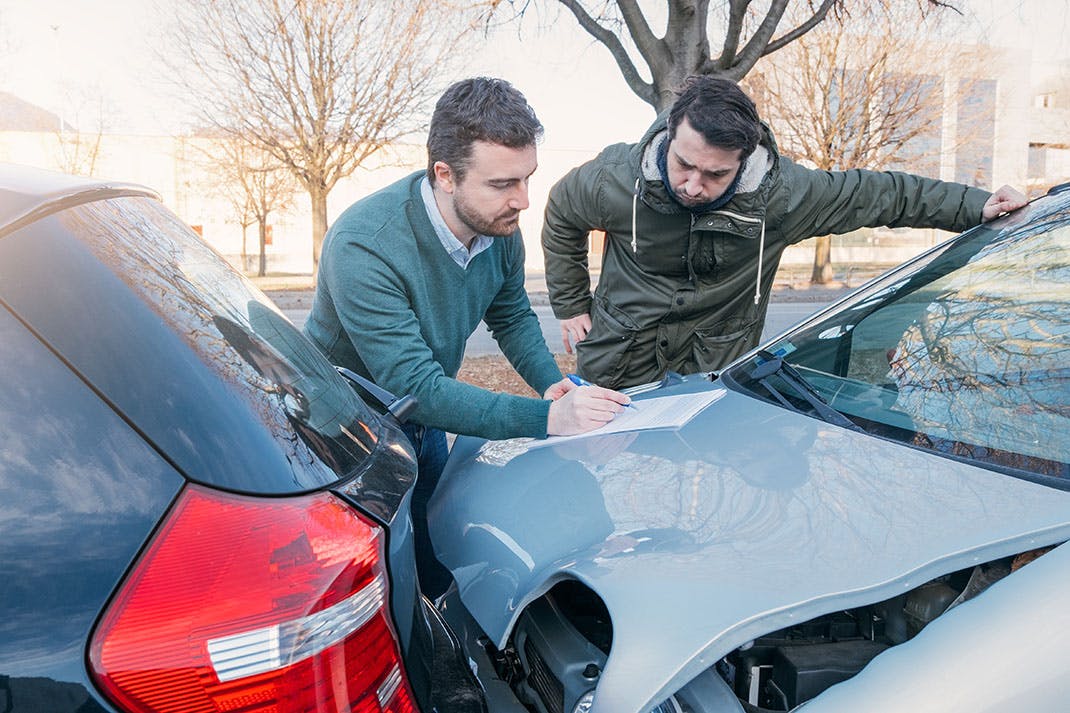 Editor's Note: This is the third article in a three-part series that provides Minnesota drivers with a checklist and expert tips on how to review auto insurance policies BEFORE a car, truck or motorcycle accident should occur.
In part one of this series on Minnesota no-fault auto insurance, we talked about making sure you have adequate coverage to protect yourself and your family in the event of a serious vehicle crash. Too often we meet clients at SiebenCarey Personal Injury Law that thought the state-mandated minimums were enough, only to find out too late they didn't have the money they needed to cover all their losses.
Then in part two, we reviewed how some insurance companies use a strategy we call Delay, Deny, Defend to avoid paying legitimate claims. We also included tips on how to steer clear of companies like these.
Now, in this the third and last article in our series, we will share our thoughts on how you might make your Minnesota car insurance more affordable:
1. Cheaper Is Not Always Better
Policies that only meet state-mandated minimum coverages here in Minnesota are typically cheaper than policies with added protections. But saving a few premium dollars every month won't help if you are liable in an auto accident and can't protect your personal assets, or if you don't have enough money to cover your medical bills, rehabilitation care or lost wages.
Our advice: review part one of this series and seek expert recommendations on the amount of coverage you need for liability, personal injury protection (PIP) and uninsured/underinsured benefits before signing on the dotted line.
2. Ask for All Possible Discounts
AFTER you are sure you have the right levels of coverage for you and your family, find out if you qualify for any of a number of common discounts. These are sometimes buried in the fine print and not always highlighted when a policy is sold. Thus, many people aren't even aware that they exist. Included are:
- Multi-Vehicle: Insuring more than one vehicle at a time and "stacking" coverages can save money.
- Anti-Theft: Cars that have theft-deterrent devices are eligible for this discount.
- Good Student: Full-time high school and college students who maintain a specific GPA can get better rates.
- Low Mileage: You may be eligible for a discount if you put less than the American average of 12,000 miles per year on your vehicle.
- Good Driver: This discount is given to those drivers who don't rack up speeding tickets or other types of driving violations.
- Preferred Parking: Covered or secured parking can protect your car from those driving on the street or in a general parking lot
3. Pay in Advance/ Bundle Policies
Not easy for most people, we know, but many insurance companies will give you a discount for paying six months or a year in advance. Otherwise you are docked some type of financing penalty for "the privilege" of paying on a monthly basis. Also note that most insurance companies will give you a break on rates if you bundle insurance and purchase your home owners or life insurance from them as well as your auto insurance.
4. Consider Accident Forgiveness
Accident forgiveness protects your driving record from being affected by the insurance company's rating system for an accident in which you were "at fault." Thus your rates won't go up after an "at-fault" accident, but typically this benefit is limited to only one "at-fault" accident.
5. Shop Around, Shop Often
The insurance company you purchased from 10 years ago may not be your best bet today. Experts encourage policy holders to shop around every three years. They also suggest that shopping after a major life change – marriage, a child turning 16 or a move to a new city – is a good plan.
These are just a few ways you can reduce the cost of your auto insurance without compromising coverage. Again, we encourage you to meet with an experienced insurance agent and spend a little time online carefully researching Minnesota no-fault auto insurance coverage before you buy.
Part 1: Give Your Minnesota Auto Insurance Policy a Fitness Test
Part 2: Find Car Insurance that Will be There When You Need It Most