How to Drive Safely at Night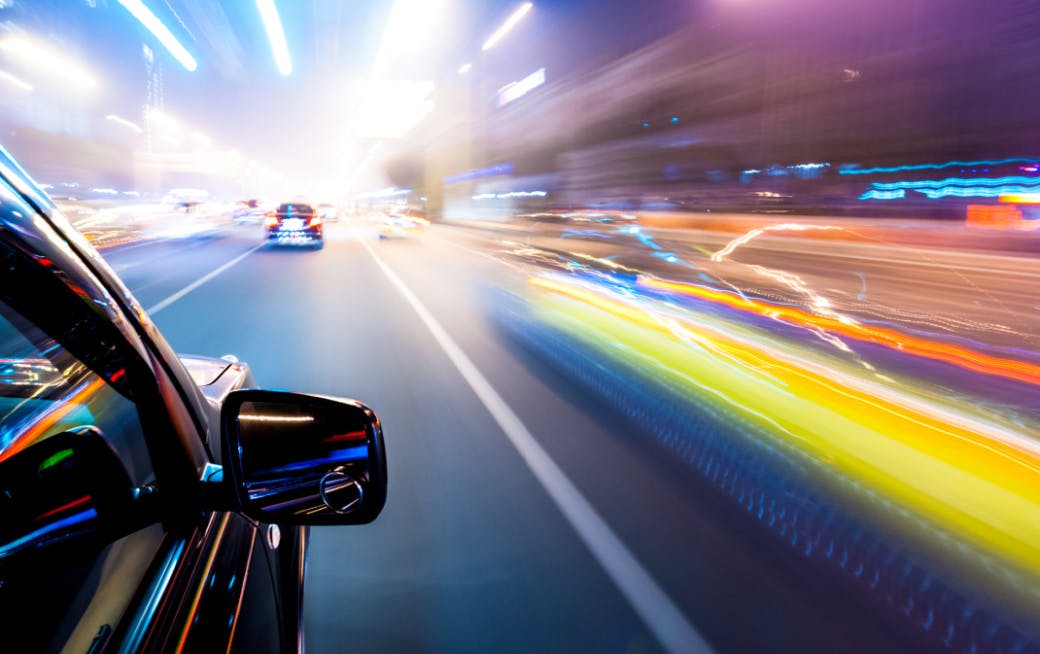 Compared to daytime driving, driving at night poses quite a few added risks. Darkness reduces visibility, headlights can be blinding, and impaired drivers are more common after the sun goes down.
Fortunately, there are steps you can take to limit the dangers of nighttime driving. Here's how to help keep yourself—and others—safe on the road after dark.
1. Clean Your Windshield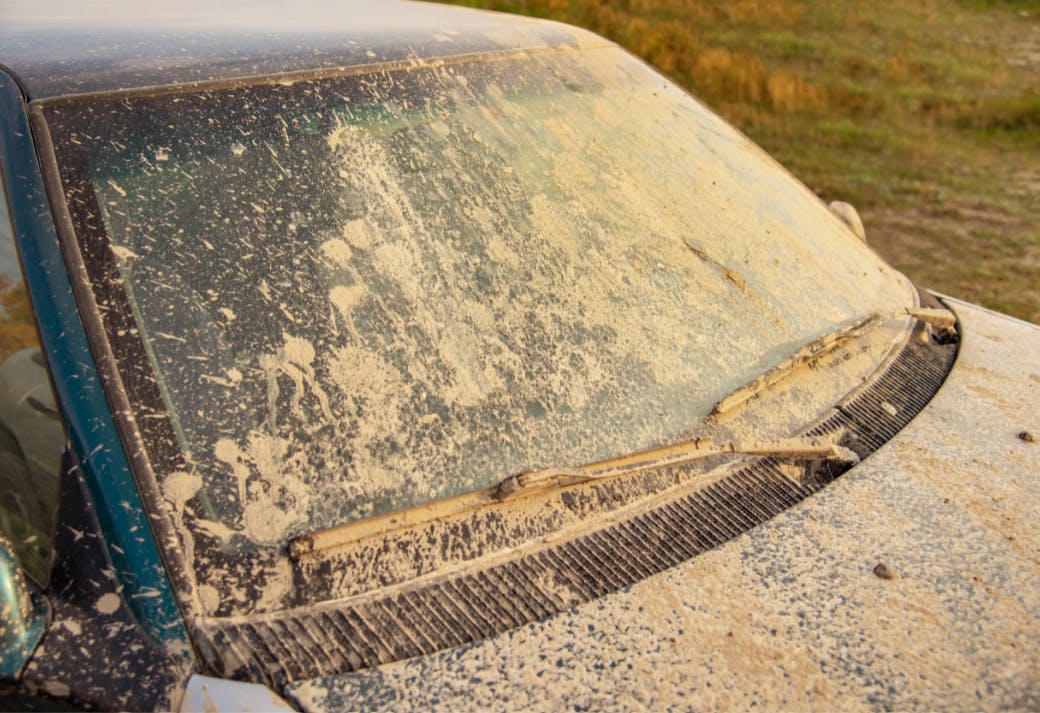 Dirty windows and mirrors can increase the glare of headlights and streetlights significantly. And because moisture is more likely to stick to a dirty surface, the glass may fog up faster if it isn't properly maintained. So always make sure your windshield and mirrors are clean before driving at night or in cold weather.
2. Check Your Lights
When driving at night, you need all the help you can get to enhance visibility and signal your intentions to other drivers. That means you should regularly test all of your lights, including your:
Headlights (both high beams and low beams)
Taillights
Brake lights
Turn signals
And if any of your lights are obscured by dirt or snow, you should clean them right away.
3. Avoid Drowsy Driving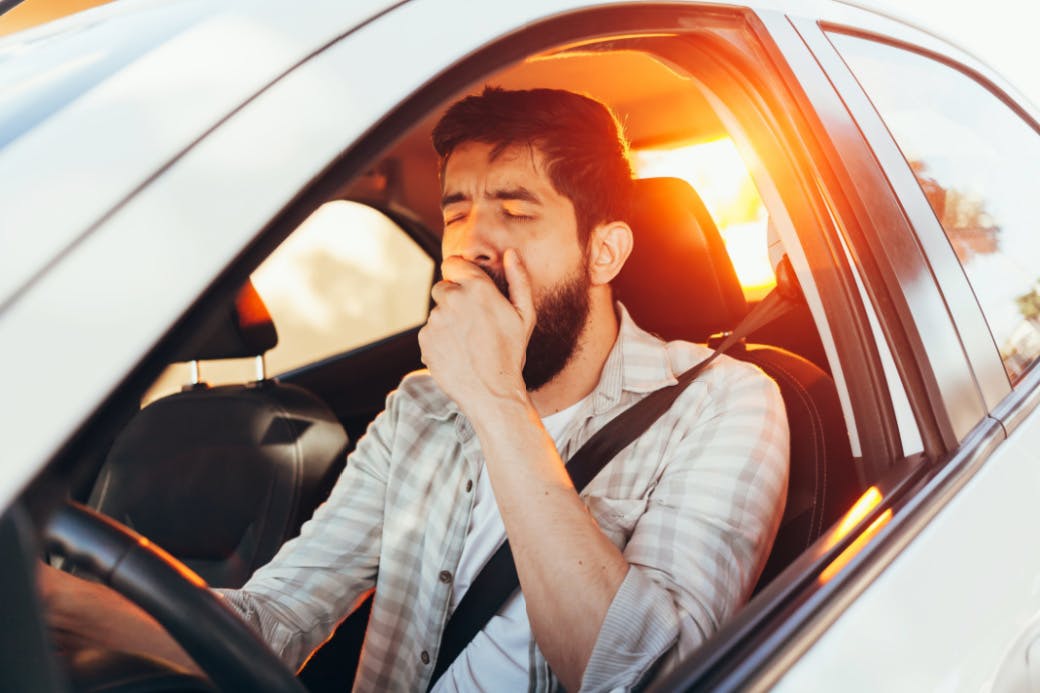 If left unchecked, drowsy driving can be every bit as dangerous as drunk driving. Excessive tiredness often leads to:
Poor focus
Blurred vision
Slower reaction times
Impaired judgment
Reduced coordination
So before getting behind the wheel at night, make sure you're awake and alert enough to drive safely. If necessary, drink some coffee or use other methods to wake yourself up.
4. Drive Defensively
You can encounter dangerous drivers at any time of day. But at night, the risks skyrocket. So if you're out after dark, be on guard for human hazards on the road, such as:
Intoxicated drivers
Drowsy drivers
Reckless drivers
…and be ready to respond using defensive driving techniques.
5. Slow Down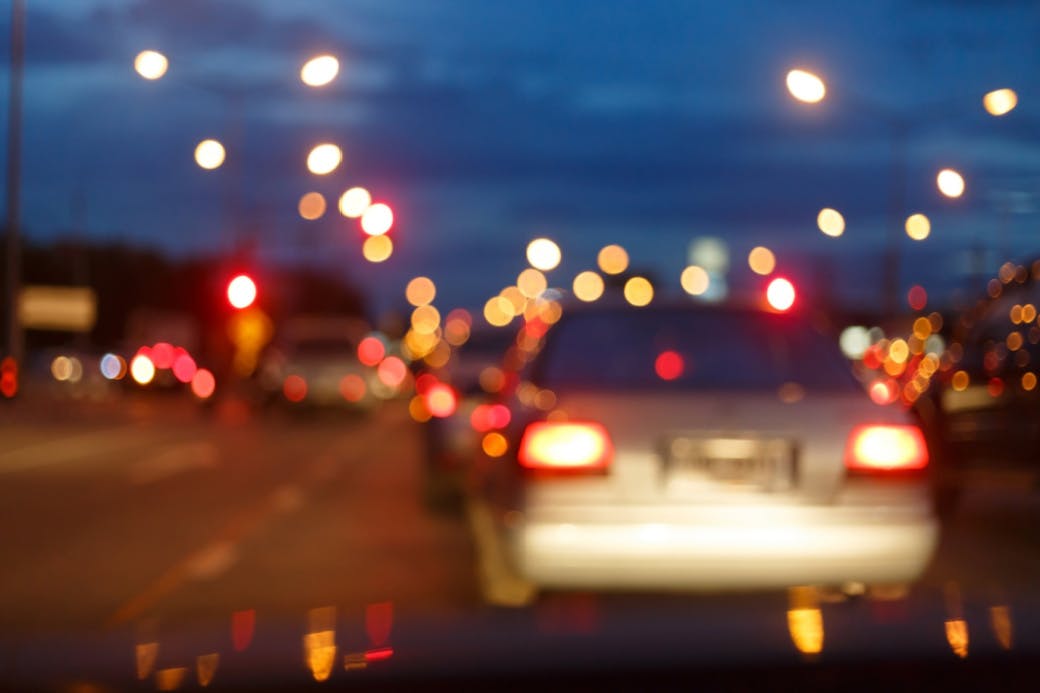 Because of the reduced visibility of nighttime driving, you may not have much warning when something gets in the way.
If you drive too fast, there may not be time to stop before colliding with a vehicle, object, or animal. To avoid this, go slower than you would during the day, even if that means staying a little below the speed limit on some roads.
6. Know Where to Look
Even with clean windshields, the glare of oncoming headlights can still blind you. To avoid this, never look directly at the lights. In some cases, even looking straight ahead can be dangerous. Instead, it's often best to shift your gaze down and to the right so you can use the lane marking or edge of the road as a guide until the bright lights have passed.
7. Watch for Wildlife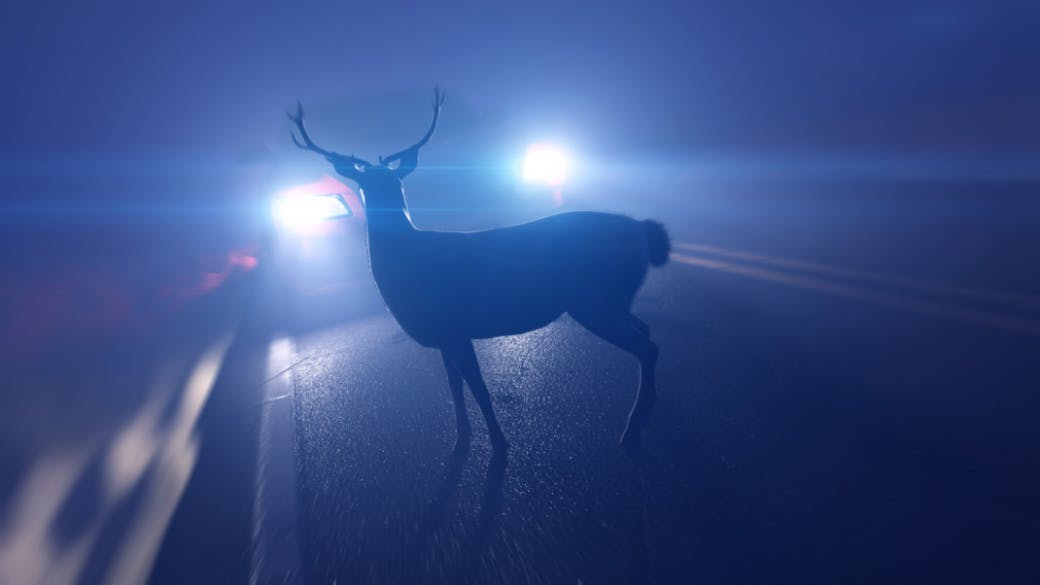 Far more wild animals are active at night than during the day, and virtually any critter leaping out in front of your car can easily lead to an accident. While hitting a deer is the most common concern—especially in Minnesota—even smaller creatures like raccoons or foxes can be dangerous if you swerve to avoid them.
So drive carefully and remain vigilant for any wild animals on or near the road. And if anything does try to cross in front of you, don't slam on the brakes or swerve. Instead, keep both hands on the wheel, drive straight, and brake steadily until you come to a controlled stop.
8. Watch for Pedestrians and Cyclists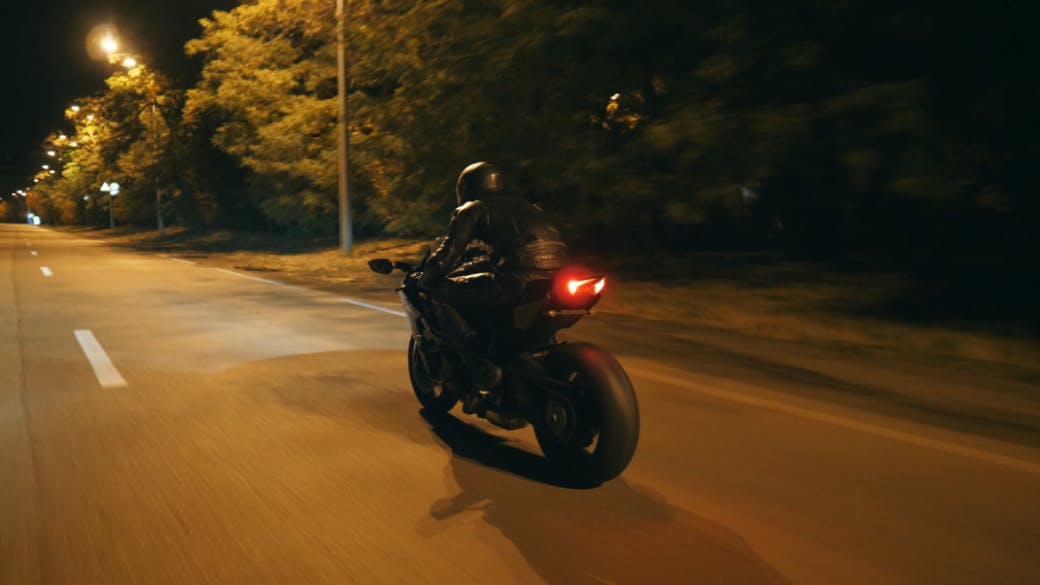 Ideally, anyone walking or biking at night should be wearing highly visible or reflective clothing. But there's no guarantee of this, so keep your eyes peeled for anyone who hasn't taken proper precautions. Accidents involving pedestrians or cyclists can be particularly devastating—it's worth being a little extra careful.
Use These Tips to Drive Safely at Night
Of course, safe driving practices are essential around the clock. But by protecting against the unique dangers that come with driving at night, you can help make the road a safer place.
However, no matter how careful you are, accidents can still happen. If you've been injured in an accident, you may be entitled to compensation—even if the accident was partially your fault. Better still, we can help you get it.
At SiebenCarey, we've helped thousands of injury victims get the financial support they need in the aftermath of an auto accident. Just contact us, and we'll be happy to: