How To Protect Yourself from Black Ice on Winter Roads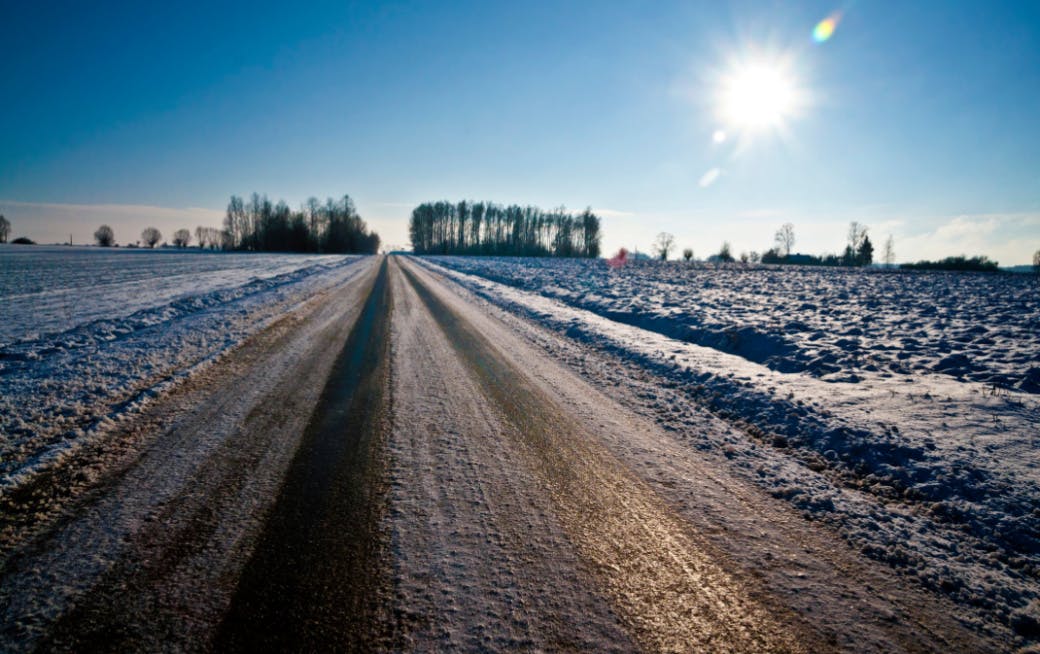 Every winter, Minnesota drivers face an unseen threat: black ice. Any kind of ice on the road is a hazard, but black ice is especially dangerous. Because it's practically invisible, you might not even know it's there until your vehicle is careening toward a snowbank.
Don't park your car for the winter just yet, though. It is possible to stay safe with black ice on the roads. Here's how.
What Is Black Ice?
Despite its name, black ice isn't black at all. It's clear as glass — and that's what makes it so dangerous.
Black ice forms when water or moisture freezes into a thin, transparent sheet of ice on roads or sidewalks. It's most commonly caused by:
Rain or sleet falling on an already below-freezing surface
Snow or ice melting into water, then rapidly refreezing
Dew or fog freezing
Black ice can even appear when the exhaust from a vehicle's tailpipe freezes on a road (like during bumper-to-bumper traffic) or while idling in a driveway or parking lot.
Due to its transparency, this ice is often indistinguishable from the dark asphalt beneath it, earning it the name of "black ice." Even when visible, it usually just looks like a wet spot on the road. Many drivers will take no notice of black ice until it's too late.
It's worth taking precautions to avoid black ice. And if you do encounter this wintery hazard, you'll want to know how to respond.
So what should you do to avoid an accident or injury next time you hit the roads during a Minnesota winter?
Black Ice Safety Tips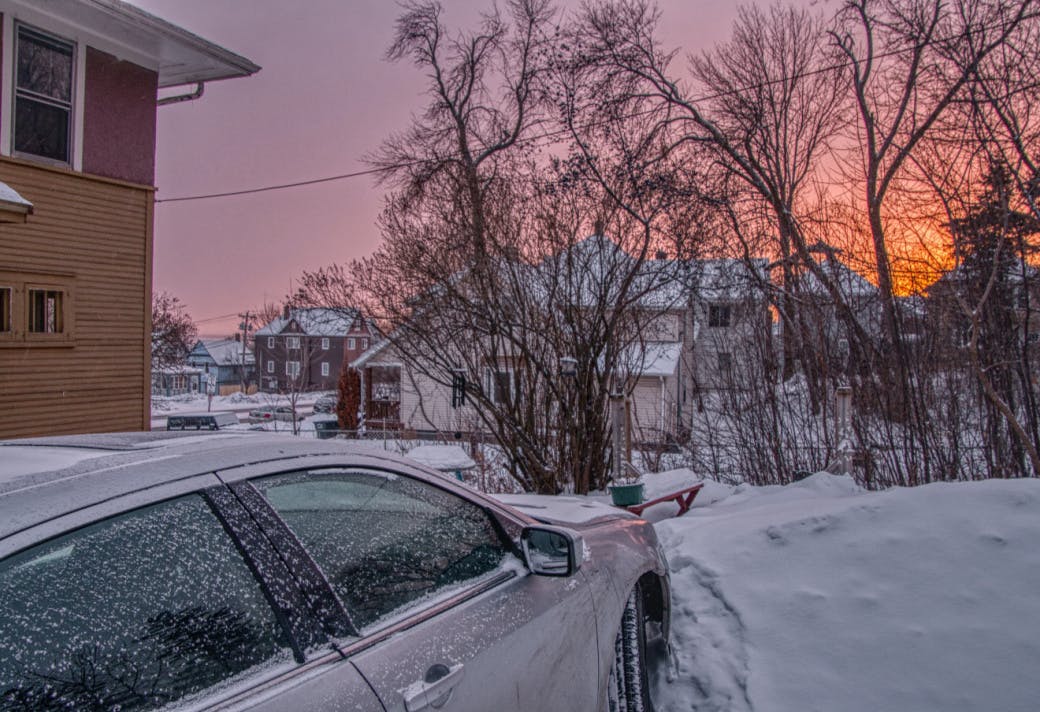 1. Prepare Your Vehicle for Black Ice
Before you start your car, make sure you have the right equipment to reduce the risks of driving on winter roads.
First, consider investing in winter tires if you haven't already. The soft rubber of a winter tire will keep it from hardening at lower temperatures, and the specialized tread will improve traction. These advantages will help you maneuver around black ice and regain control faster if you do hit a patch.
Always double-check for worn tire treads before trusting them on the road, too, and verify that your tires are inflated to the correct pressure.
Then, be diligent about keeping your windshield free of any dirt, frost, ice, or snow. Black ice is hard enough to see even with a clear view of the road, let alone with a frosted or dusty windshield.
2. Keep an Eye on the Weather—and the Road
Because black ice is most common when snow melts and then refreezes, be especially careful when the temperature is dancing around 32 degrees Fahrenheit. Nighttime and early morning hours are particularly dangerous, but black ice can form any time the conditions are right.
If the weather seems likely to result in black ice, try to stay home and avoid driving at all. If you must go out, stay vigilant. Assume that every damp spot, puddle, or glossy section of road is black ice, and treat it accordingly. That means going around it if possible, and exercising extreme caution if you must drive over it. (More on that in a bit.)
Switching your headlights on while the sun is still up will also help you see the sheen of any black ice in front of you. And if cars are suddenly swerving for no apparent reason, there's a good chance that black ice is the culprit. Proceed with extreme caution!
But above all else, for your own sake as well as everyone else's, don't distract yourself. Put the cell phone down and leave your radio alone. No text or song is worth a spin-out or wreck.
Keep your eyes peeled.
3. Avoid Common Black Ice Traps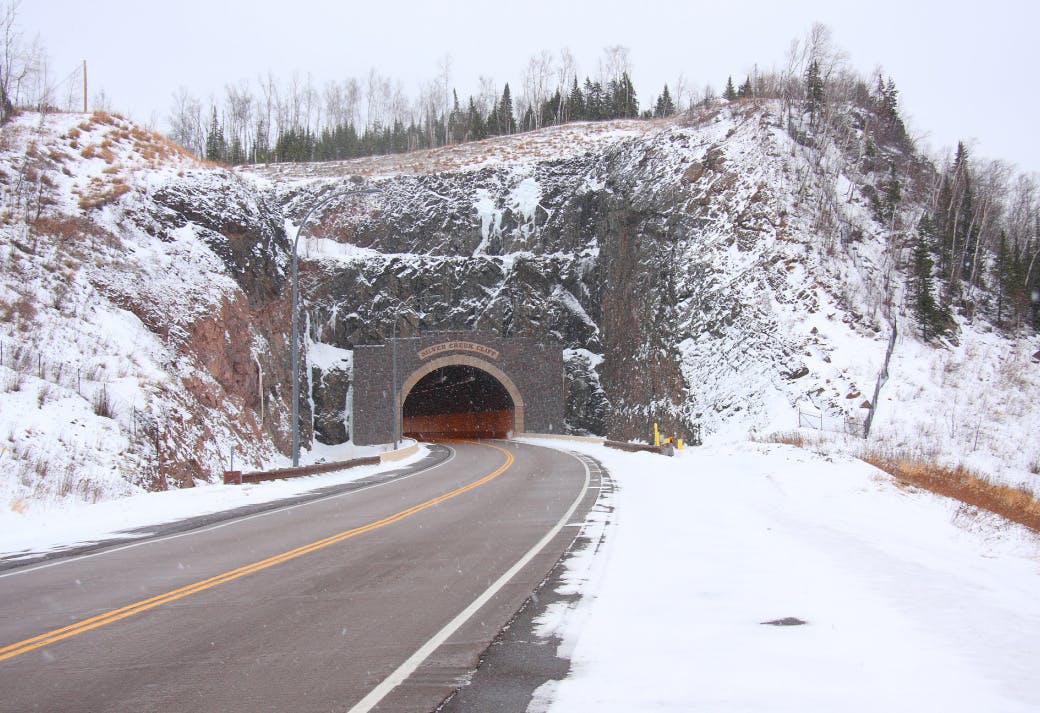 Black ice frequently haunts places where there isn't much sun or other heat sources to melt it, including:
Bridges and overpasses
Inside tunnels
Lightly traveled, untreated roads
Shaded areas, such as tree-lined streets
Not only is black ice more common in these places, but any darkness will also make it harder to see. Black ice can also form at the edges of a road or along curves and bends, where snow is more likely to melt and refreeze even in daylight.
4. Drive Slowly
When you have reason to suspect there may be black ice on the roads, drive as if it's a certainty. Don't go too fast, and don't make sudden movements such as turning, accelerating, or braking abruptly. It's always better to be safe than sorry. Heed icy-road warnings that many vehicles display today when temperatures hit freezing.
5. Maintain a Safe Distance from Other Vehicles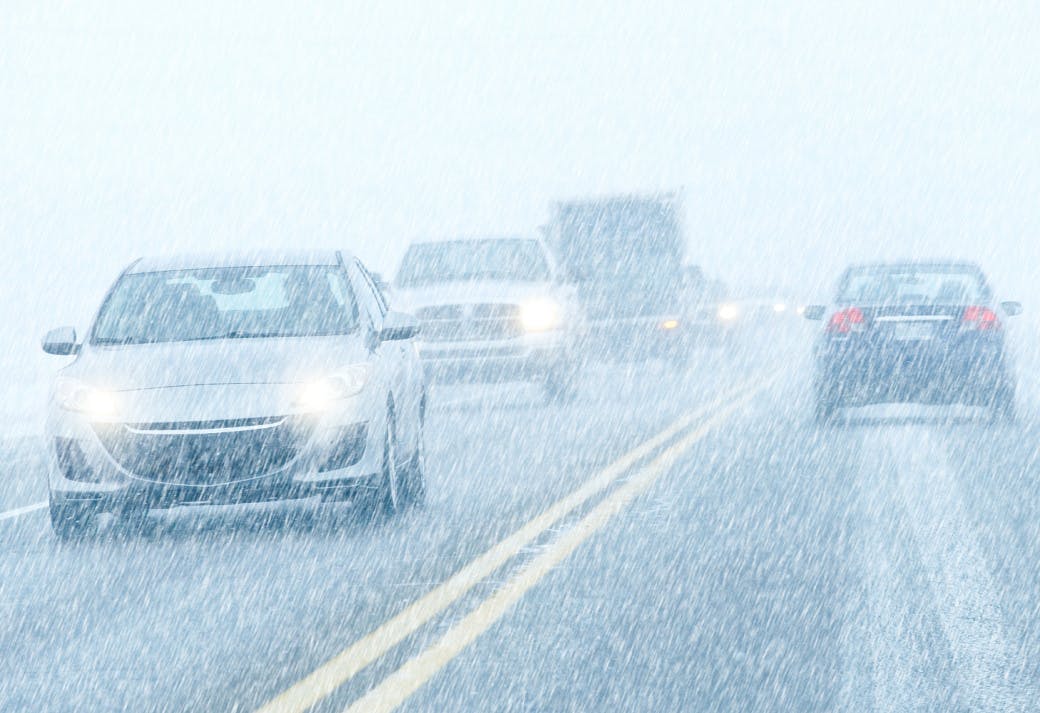 Don't get too close to anyone — or anything — if the conditions are right for black ice. A slippery road will make it harder to stop as quickly as you usually would, and you don't want to slide into a car or coast through a red light. Plus, if you temporarily lose control of your vehicle, you'll want ample space to regain control and avoid hitting anything.
So skip the tailgating, and start braking long before you reach that stop sign or make that turn.
6. Don't Use Cruise Control
Cruise control is a nifty feature for long stretches of highway, but in winter, it can be more of a liability than a help. If your tires lose traction on black ice, your cruise control will start accelerating automatically. Worse still, you probably won't even realize it with your foot off the pedal. Everything will seem fine until your vehicle is skidding straight for a ditch.
Keep your foot on the gas to retain better control and recognize when something is going wrong. A split-second faster reaction time could save you.
7. If You Do Encounter Black Ice, Don't Panic
Black ice is a part of life during Minnesota winters, and sometimes there's no avoiding it. If you do see black ice, try to go around it. If that isn't an option — or you're on the black ice before you even know it's there — don't panic.
Your first instinct may be to pump the brakes or jerk the steering wheel. In most cases, however, your safest move will be to do as little as possible. Leave the brakes alone, let up on the accelerator completely, and keep your steering wheel straight. (You won't have any traction anyway.) With luck, you'll coast safely over the ice.
Black ice rarely exceeds patches of 20 feet, so it shouldn't be a long ride.
If your tires start to skid, remain calm and gently turn your wheel in the same direction you're skidding. Trying to struggle against a skid is a common mistake that will only make matters worse and lead to a full spin-out.
Once your tires get traction on the road again, take control and try to straighten out. If running off the road is unavoidable, at least try to aim for something that will do as little damage as possible, such as a snowdrift or empty yard.
Of course, you may not be able to make the ideal choice but do your best. Above all, avoid heading for any solid structures, other vehicles, or pedestrians.
8. Remain Calm after Regaining Control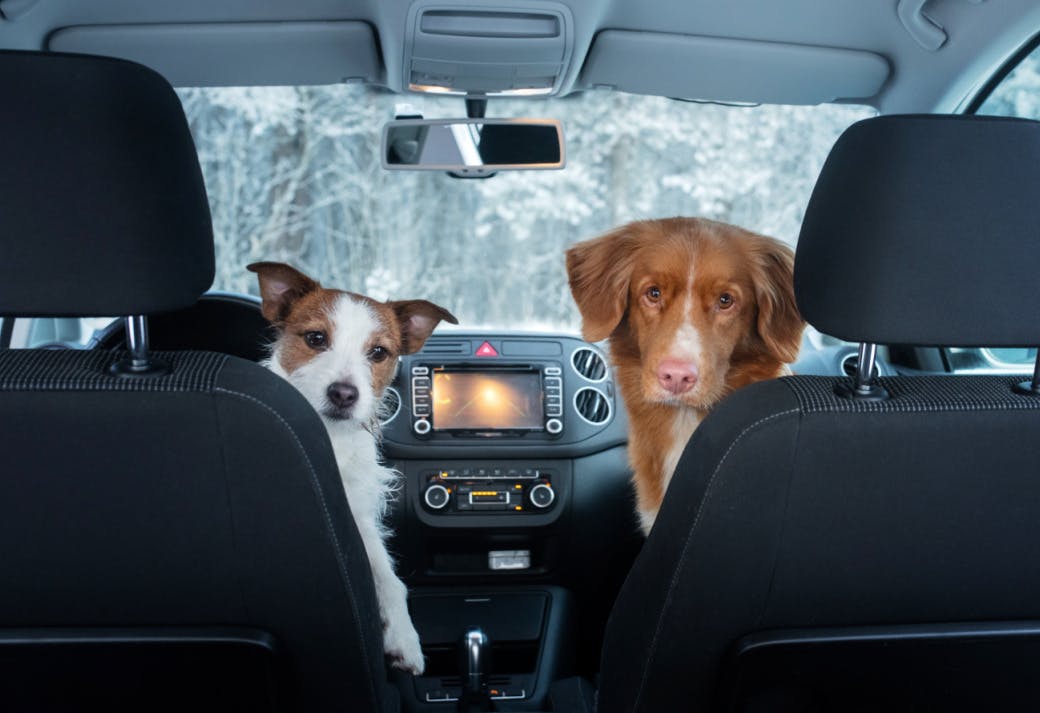 Whether you're still on the road or not, keep your head. You'll probably be a little shaken, so pull over if your vehicle hasn't stopped already. Take some time to compose yourself if possible, and don't try to drive again until you know it's safe.
If the black ice mishap caused an accident, assess any injuries for yourself or anyone else involved. Call 911 immediately and report what happened.
Once you've assisted any injured parties and spoken with police, take pictures of the damage to the vehicles. (But ONLY if it is safe to do so.) Make sure your photos clearly show the icy conditions on the road and the extent of the harm done. You'll need that evidence when making a claim with your insurance company.
Will Auto Insurance Cover Black Ice Accidents in Minnesota?
Minnesota is a no-fault state and requires that every driver have a Personal Injury Protection (PIP) insurance policy. Any Minnesotan injured in a vehicle accident can use their PIP to cover medical expenses and lost wages.
However, if the direct or indirect costs exceed the limits of your policy, you can also seek compensation from the other driver if they were at fault for the accident.
At-fault drivers will often argue that the accident was out of their hands due to the natural conditions of the road. In reality, most accidents are avoidable, even when black ice is involved. An experienced personal injury attorney may show that the other driver wasn't taking the right precautions.
If you or someone in your family is injured because of a car accident, the SiebenCarey team can help. We've assisted thousands of Minnesotans in getting the compensation they're entitled to, and we're ready to go to bat for you too.