How to Treat a Burn Injury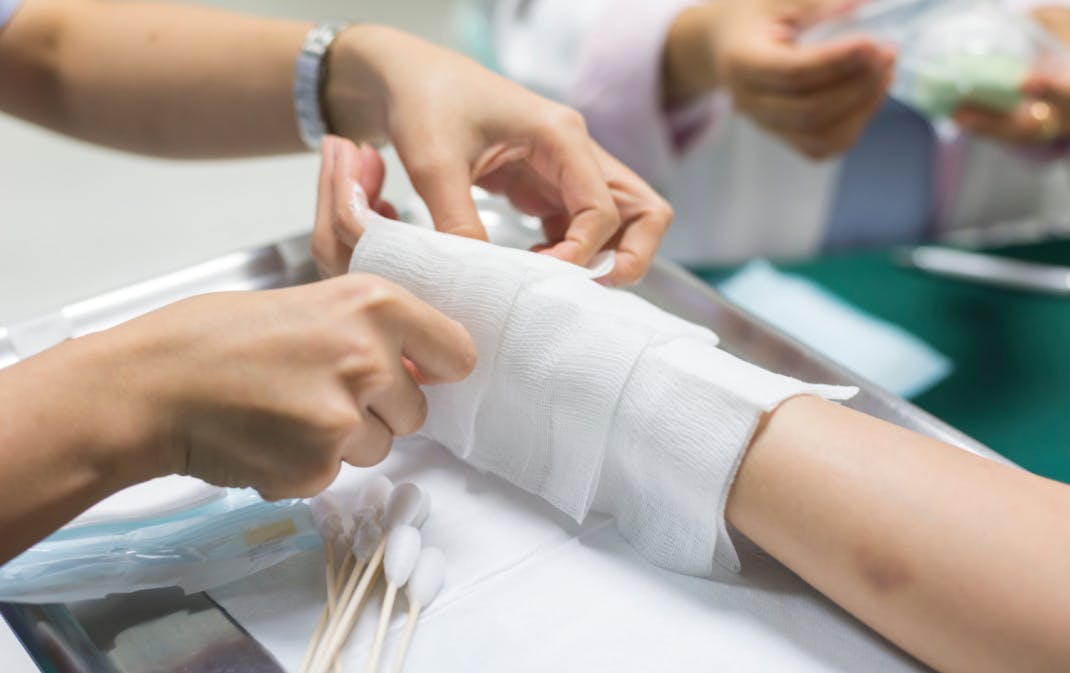 Burns are common injuries in Minnesota. While uncomfortable, most minor burns can be easily treated. However, a serious burn can be dangerous and extremely painful.
How to Treat a Minor Burn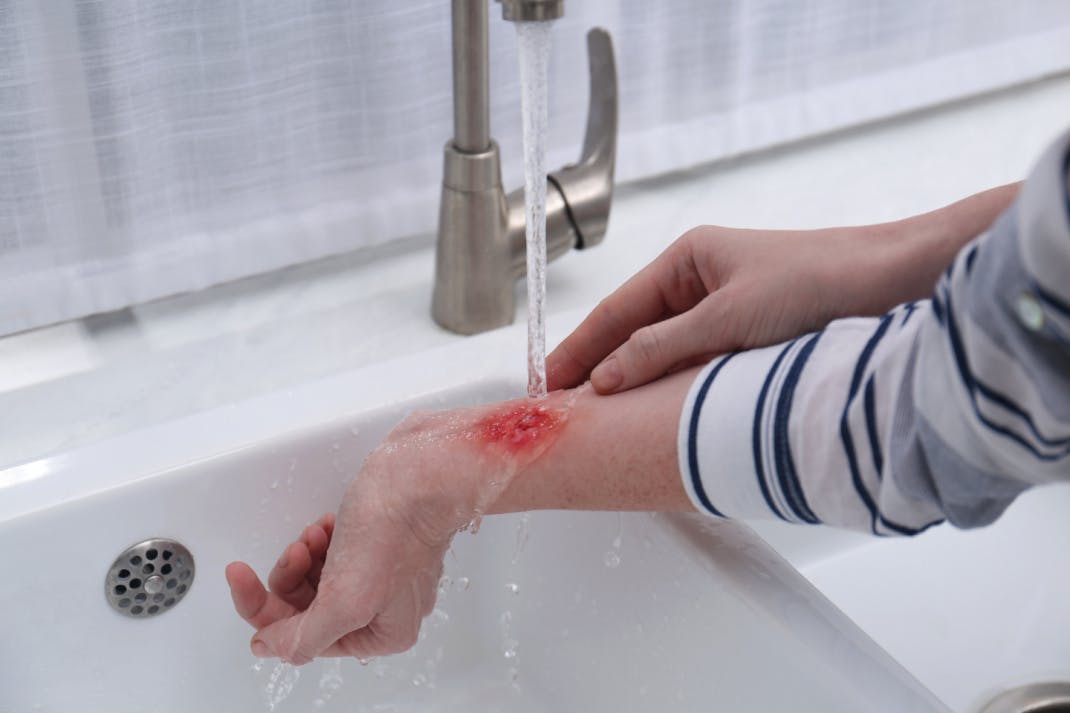 A minor burn is generally defined as any first-degree burn or as a second-degree burn that only affects a small part of the body. These burns may be caused by everyday accidents such as touching a hot pan or scalding yourself with boiling water.
If you've suffered a minor burn, you should follow these steps ASAP:
Place the burn under cool running water for 10–20 minutes or until the pain subsides. The water should be slightly cooler than room temperature. It should not be cold, and you should NOT put ice on the burn. Ice can cause further damage to the skin. If running water isn't an option for some reason, you can place a cool, damp cloth on the burn instead.
Remove any tight items such as clothing, belts, or rings from the injured area. The burn may cause swelling. (Do NOT remove anything that is stuck to the burn.)
If there is blistering, do not break the blister. This could lead to infection. If the blister does break, clean it with mild soap and water, and apply antibiotic ointment.
Once the burn has cooled, apply a thin layer of moisturizing lotion, such as aloe vera or petroleum jelly, to the burn. Do NOT use other lotions, creams, or butter, as some may cause irritation or even infection.
Cover the burn area with a nonstick, clean bandage or gauze. (This is especially important if there are any broken blisters.)
If necessary, take an over-the-counter pain reliever such as Advil, Tylenol, or Aleve.
Many minor burns can be treated at home and allowed to heal over time. However, you should always visit a doctor or emergency room if any of the following is true:
The burn is on your face, hands, feet, or genitals
The burn was caused by chemicals or electricity
You have trouble breathing after the burn
The burned skin appears leathery
The burned skin turns white, brown, or black
The burned skin oozes fluid
There is excessive redness or swelling that doesn't decrease over time
You have a blister that is larger than two inches across
The fluid in a blister is cloudy or colored rather than clear
The burn or blisters don't heal within three weeks
You have a fever
How to Treat a Major Burn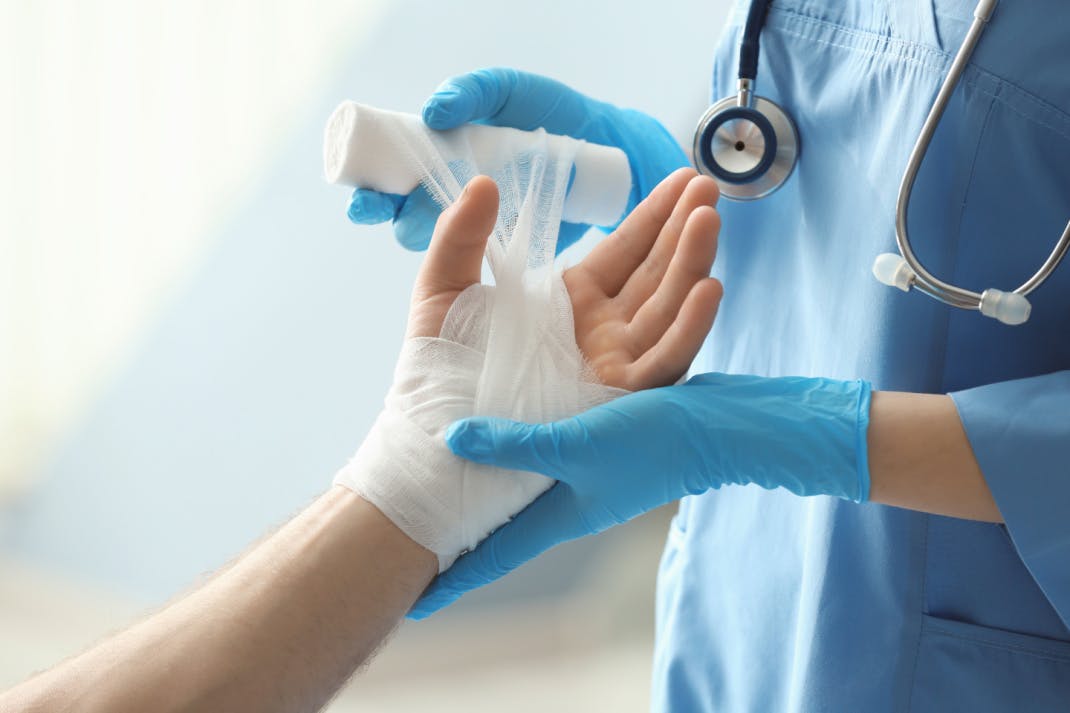 A major burn is a second-degree burn that covers a larger part of the body—more than a few inches—or any third-degree burn. If you've suffered a major burn, call 911 so you can be transported to the emergency room immediately.
While waiting for emergency care, follow these steps:
Remove any clothing, belts, or jewelry from the injured area. (Do NOT remove anything that is stuck to the burn.)
Elevate the burned body part if possible. Try to keep the burn above the level of your heart, whether this means standing, sitting, or lying down with pillows to prop up a limb. This will reduce swelling and pain.
Understand that you may be in shock, and your decision-making abilities may be impaired. Trust the advice of medical professionals.
Loosely cover the burn with gauze or a clean cloth.
Get Help from a Leading Minnesota Personal Injury Law Firm
A burn can be a serious injury, and like any injury, it can lead to unexpected costs such as medical bills and lost income. If you've been injured due to someone else's negligence, you can file a claim for compensation to help you cover these expenses. You can even seek compensation for the pain and trauma your injury caused.
Best of all, we can help you get the compensation you deserve.
At SiebenCarey, we've helped thousands of injury and burn victims get the financial support they need after an injury. Just contact us, and we can:
Explain your rights to you
Answer all your questions
Negotiate with insurance companies on your behalf
Help you recover the full amount of compensation you deserve
Best of all, we work on a contingency fee basis. You won't owe us a cent unless we win your case.