The Benefits of Exercising Outside During Winter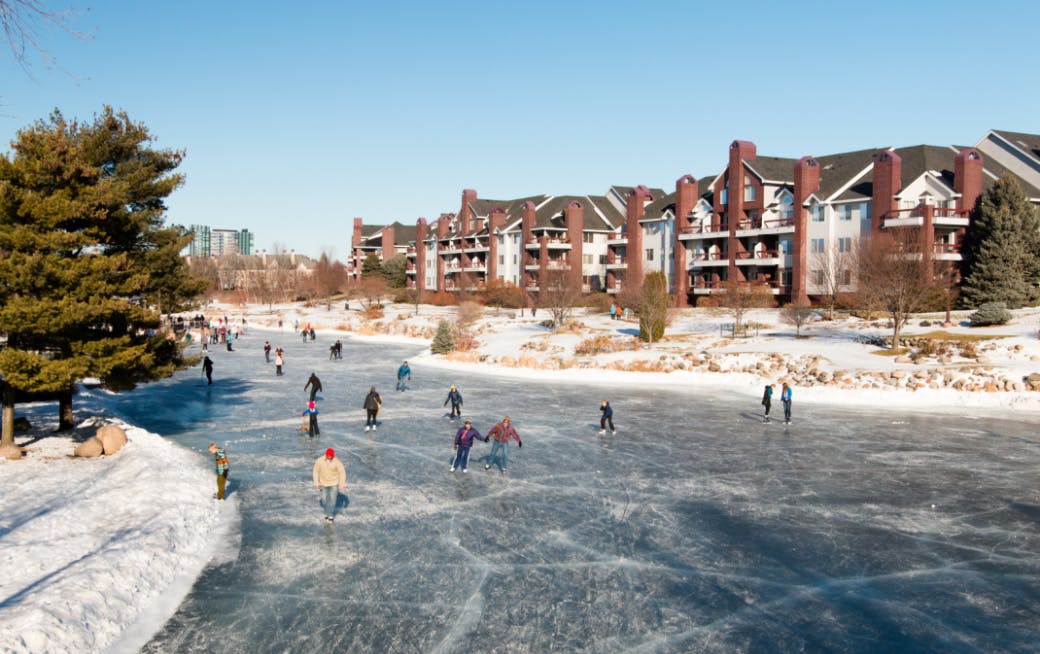 When the cold and gray of winter sets in, many Minnesotans restrict their workouts to a heated gym. However, even in winter, exercising in the fresh air has plenty of benefits that an indoor workout just can't offer. All it takes is a little extra motivation and preparation.
Of course, when you're exercising around ice and snow, there's always a chance of injury. But with a few simple precautions, you can avoid injury and stay in shape through the long, cold months.
Here's how exercising outside during winter will improve your body and mind — and what you need to know to do it safely.
1. Fighting Winter Weight Gain
When working out in the cold, your body expends more energy to raise your core temperature. That means that you'll burn more calories than you would in a warm gym. You'll also probably push yourself harder in order to warm up, which will make for a more intense workout, burning even more calories.
2. Forming Better Fat
Not all body fat is created equal.
White fat, the standard source of flab on the belly or thigh, stores calories. Brown fat, on the other hand, burns calories to generate heat. (There's a reason brown fat is often known as "good fat.")
What does that have to do with exercising outside during winter? A 2014 study found that being out in the cold makes brown fat more active and could even boost the production of brown fat cells by 45%, increasing your metabolism significantly over time.
3. Strengthening Your Heart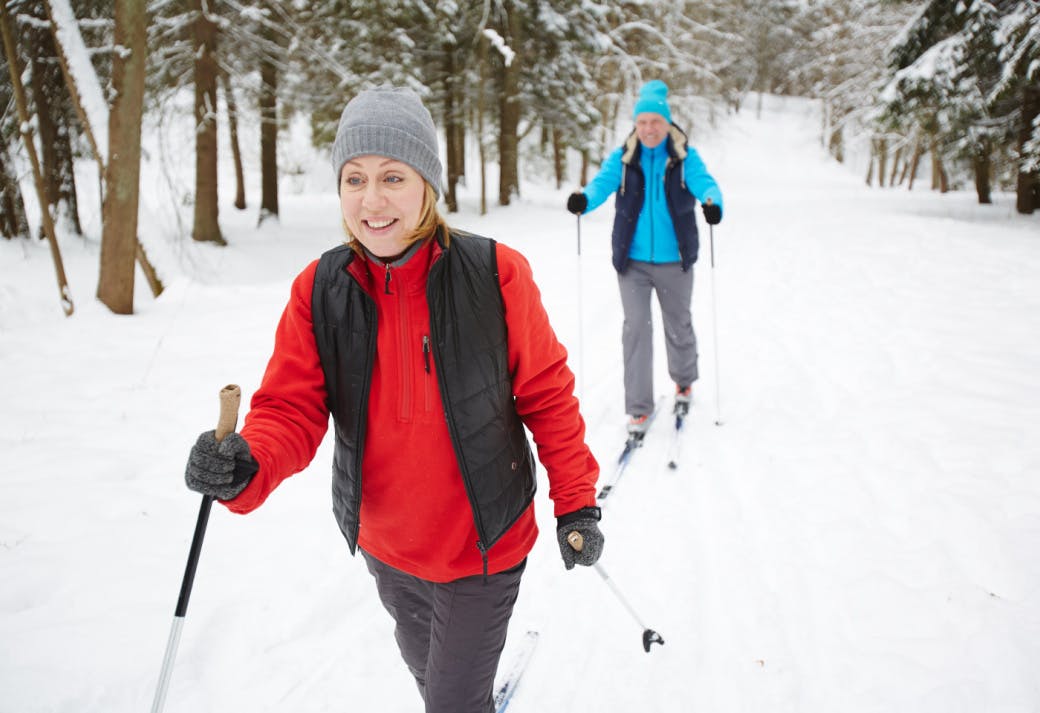 Cold weather forces your heart to work harder to pump blood throughout your body. This strengthens the muscles of your heart and improves your cardiovascular health. In fact, according to a study by the National Health and Nutrition Examination Survey, exercising outdoors could reduce the risk of dying from heart disease by as much as 27 percent.
If you already have heart problems, however, strenuous exercise in cold weather could increase the risk of injury or illness. Consult a doctor if you're unsure whether outdoor exercise in winter would be safe for your heart.
4. Getting Some Sun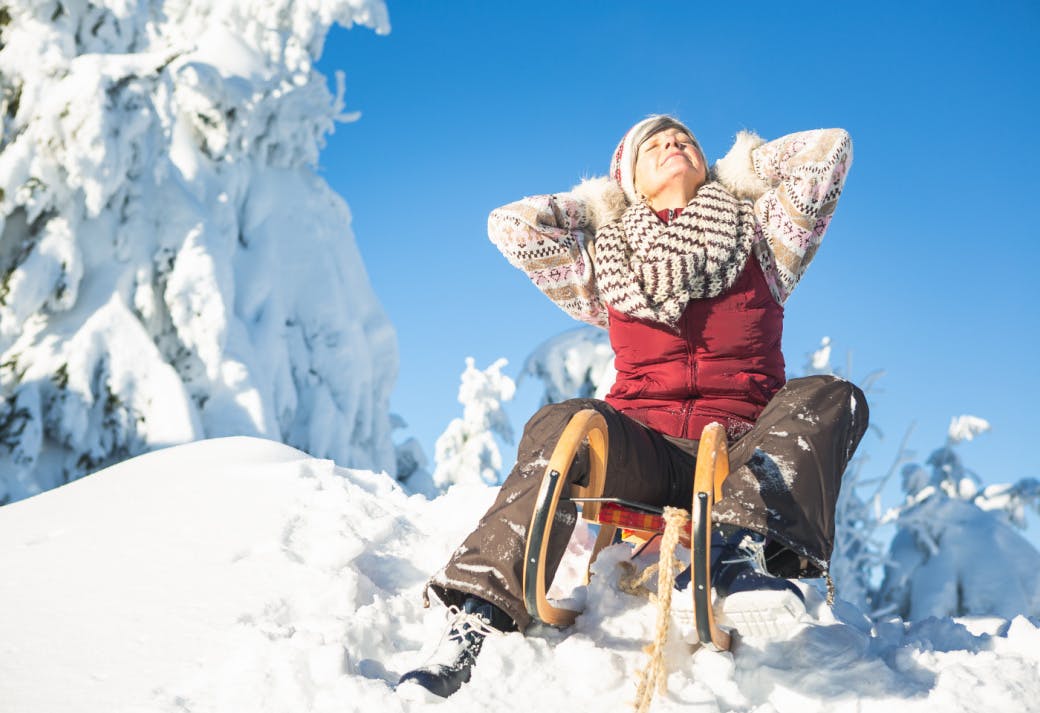 The winter sun will provide your body with the same critical nutrients as it does in the summer, and the most important of those nutrients is Vitamin D. Vitamin D deficiency can lead to osteoporosis, an increased risk of broken bones, and other serious problems. By heading out into the sunlight, you can keep your bones strong.
5. Improving Your Mood
Wintertime blues are no fun, and one of the best ways to fight sagging spirits is to embrace the cold.
Any time you exercise, your brain releases chemicals called endorphins that trigger positive feelings. When your body has to work harder to stay warm, it will produce even more endorphins, reducing depression and giving you a deeper sense of happiness. This is especially important when Seasonal Affective Disorder is knocking at the door.
How to Avoid Injury When Exercising Outside in Winter
Exercising outside in the cold weather is a fantastic way to invigorate yourself, improve your health, and put yourself in a better state of mind. That doesn't mean it's risk-free, though. Any time the cold, ice, or snow are in play, injuries can happen.
But don't hang up that jacket just yet! Follow these tips for a safe winter workout.
1. Be aware of any relevant health concerns.
If you already have certain health conditions, working out in the cold could become dangerous. These health conditions include:
Asthma
Heart problems
Peripheral artery disease
Raynaud's disease
Even if you have one or more of those conditions, you may still be able to enjoy outdoor exercise in the winter. Check with your doctor to review your options. He or she may recommend special precautions needed to lower the risks.
2. Dress right.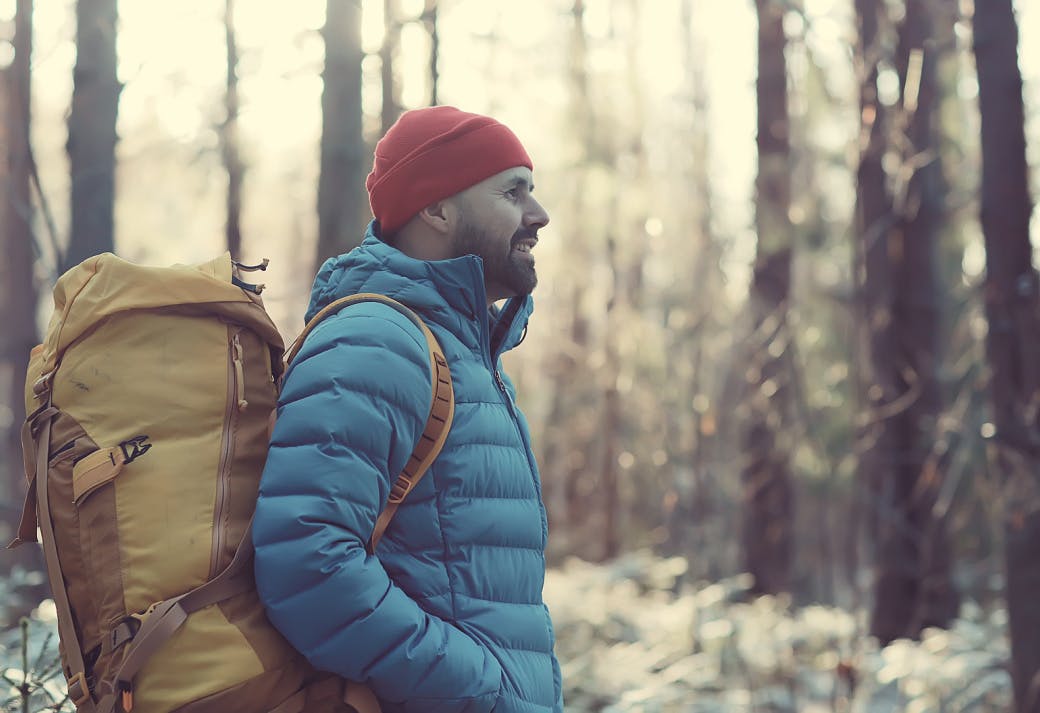 Perhaps the most important component of exercising safely outside is what you wear. Here's what to do:
Avoid dressing too warm. The hotter you get, the more you'll sweat. Your sweat could then dampen you, soak your clothing, and chill you as it cools down, all of which are bad news in cold weather.
Dress in layers. Wear a synthetic fabric such as polypropylene against your skin to draw sweat away from your body. Then, put on fleece or wool over that for insulation, and top it off with a waterproof, windproof, breathable jacket. As you get warm and start sweating, remove layers to cool yourself down.
Consider getting shoes or boots that are half a size or a full size larger than you would normally wear. This will let you put on thicker thermal or double-layered socks without cutting off blood flow to your feet and toes.
No matter the size of your shoes, make sure they have an excellent grip in case of ice or snow. Rubber or neoprene composite soles usually have much better traction on slippery surfaces than plastic or leather.
Wear bright or reflective clothing to make yourself more visible to vehicles.
Avoid placing hand or foot warmers directly against your skin. These can burn you if they become too hot.
Wear a hat or headband to protect your head and ears from the elements. If the temperature is low enough, consider a scarf or ski mask for further protection.
And don't forget the sun. The UV rays in sunlight can harm your skin or eyes in winter as well as summer. Always apply sunscreen of at least SPF 30 before heading out the door, and grab some sunglasses to protect against any glare on the ice or snow.
3. Check the weather.
If the weather is wet, freezing, or windy enough, you could be putting yourself in danger even with warm clothing. Always look at the forecast before heading out. If things are likely to be rough, consider shortening your exercise routine or calling it off altogether. No workout is worth an illness or injury.
4. Stay hydrated.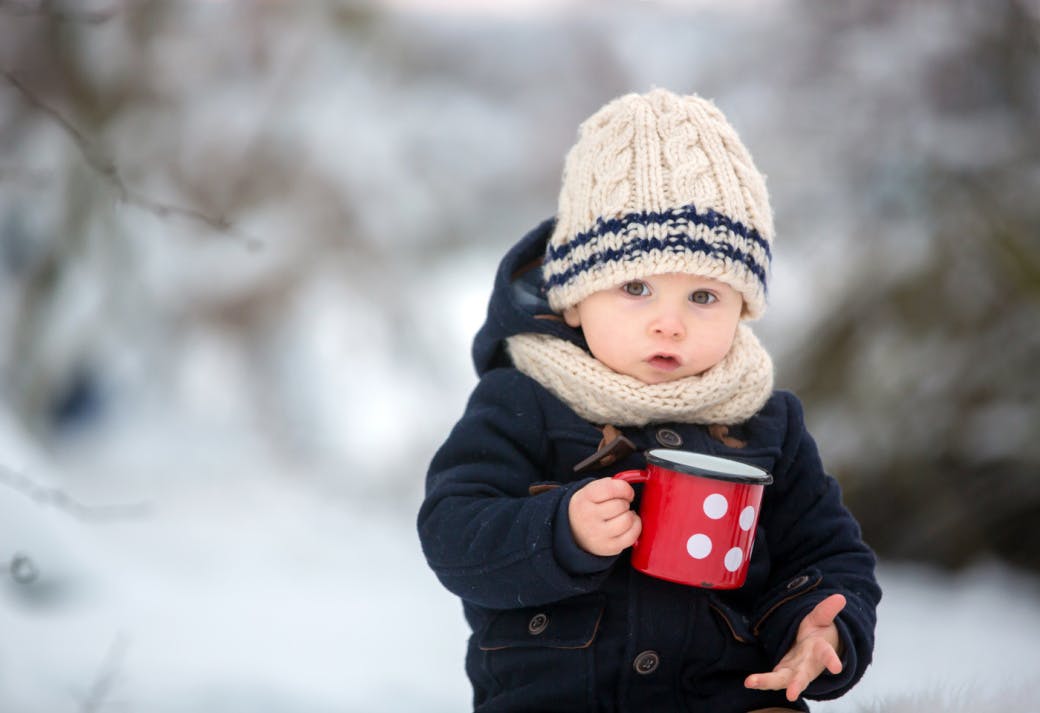 Drinking plenty of fluids is essential to minimizing the dangers of cold-weather workouts. Always drink water or a sports drink before, during, and after any activity. This will help you maintain better performance and avoid injury.
Don't wait until you feel thirsty to drink, either. By the time you're aware of your thirst, you may already be dehydrated and experiencing confusion or impaired judgment. Ideally, you should take a drink every 15–30 minutes.
5. Warm up.
Warming up is always important before a workout, but especially so in winter. Keeping your body loose, limber, and warm will help prevent sprains, tears, twists, and other injuries. Walking or running at a moderate pace for at least five minutes will warm your muscles up for more strenuous activity. Stretching is also helpful.
6. Avoid slipping and falling.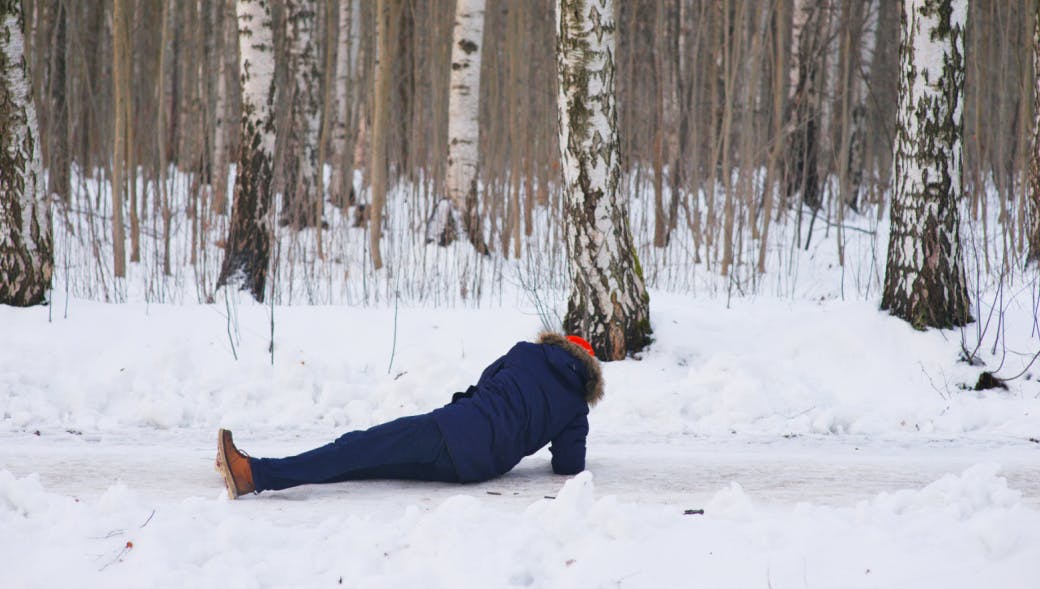 Winter in Minnesota means ice, snow, and slush. If the forecast makes it likely that ice will form on roads or sidewalks, you might be better off just staying home. Once again, no workout is worth an injury.
Whenever you do go out, keep your eyes peeled for any surface that might be a fall hazard. Treat any possible patches of ice or slush as a definite danger.
7. Watch out for frostbite and hypothermia.
Frostbite and hypothermia are both serious risks any time the temperature starts to plummet.
Frostbite poses the greatest threat to children, the elderly, and anyone suffering from circulatory problems, but don't assume you're in the clear if you don't fit into those categories. Most cases show up in adults between 30 and 49. This painful problem tends to show up on exposed skin, especially your:
Early warning signs for frostbite include numbness or a stinging sensation. If you suspect you have frostbite, get to shelter as quickly as you can and slowly warm the affected area. Don't rub it directly, though — this could damage your skin. If the numbness doesn't go away, seek medical help immediately.
Hypothermia occurs when your body loses heat faster than it can produce it, resulting in an abnormally low internal temperature. Symptoms of hypothermia include:
Slurred speech
Intense shivering
Fatigue
Loss of coordination
Confusion
If you think you might have hypothermia, seek emergency care right away.
Winter exercise can keep you healthy, happy, and safe.
Staying active through the winter has plenty of benefits, and if you follow these tips, you can enjoy them with as little risk as possible. If you have been injured, however, you may have a legal claim — and we can help.
For decades, SiebenCarey's team of Know Your Rights attorneys have helped countless personal injury victims get the compensation they're entitled to. We're more than ready to do the same for you.