What Counts as Negligence in Minnesota?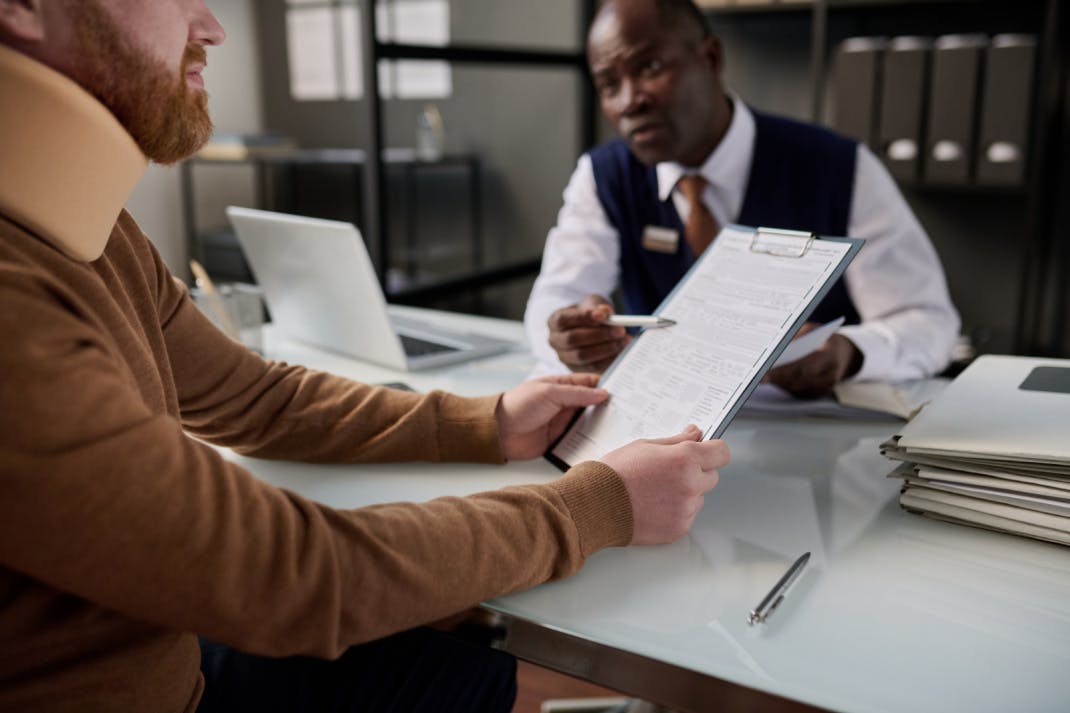 To receive compensation through a personal injury lawsuit, you generally have to prove that someone else's negligence caused your injury. But what is negligence? In this guide, we discuss what counts as negligence in Minnesota—and how you can get the compensation you need.
What Is Negligence?
In personal injury law, negligence means failing to take reasonable care to protect others. For example, a distracted driver paying more attention to their phone than the road is negligent. A business owner that takes too long to clean up a slippery spill would also be negligent.
Other common examples of negligence include:
Companies selling defective products
Employers putting their workers in danger
Medical professionals not providing competent care
Property owners maintaining unsafe buildings
Restaurants and grocery stores violating food safety regulations
Pet owners not taking steps to restrain a dangerous animal
When negligence causes harm, it may be the basis for a personal injury lawsuit.
When Does Negligence Justify a Personal Injury Claim?
There are several elements necessary to establish negligence in a personal injury claim. Those elements are:
Duty of care: another party was responsible for taking steps to avoid endangering you
Breach of duty: that party failed in their responsibility and put you in danger
Causation: the negligent party's action or inaction caused your injury
Damages: your injury caused actual damages, such as medical expenses or pain and suffering
For example, let's say you are injured in a car accident. The accident happened because another driver ran a red light and collided with you. In this case, the driver had a duty of care—to obey the rules of the road. They failed that duty when they chose to ignore a red light.
Because the other driver's negligence caused the accident – and if you suffer damages exceeding your no-fault coverage – you can seek compensation through a personal injury claim.
How Do You Prove Negligence in a Personal Injury Claim?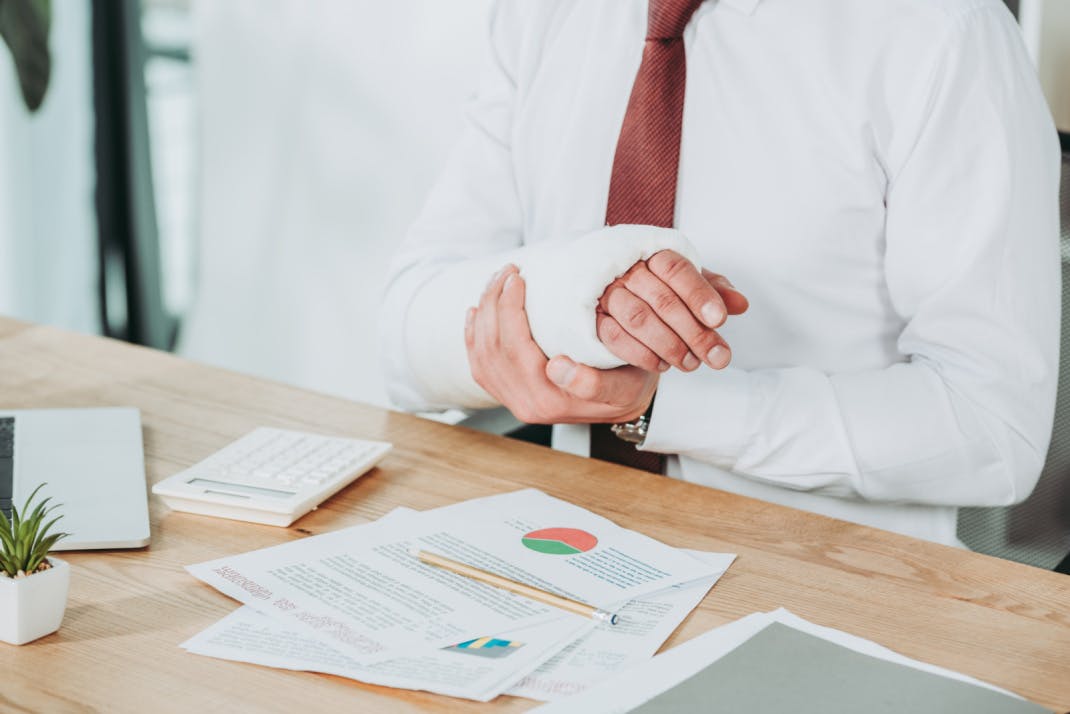 Even if your injury meets all the qualifications for a personal injury claim, you will probably still have to prove it. In the example above, the negligent driver could say that the light was still yellow when they entered the intersection.
Your attorney will gather evidence to strengthen your case when pursuing compensation for an injury. This evidence may include:
Eyewitness accounts
Photos
Video footage
Expert witness testimony
Police reports
Medical records
Using this evidence, your attorney can show that the other party was indeed responsible for your injury.
What Compensation Is Available for Negligence?
Under Minnesota law, injury victims can seek compensation for a wide variety of damages, including:
Medical expenses
Lost wages
Pain and suffering
Property damage
Reduced earning capacity
Loss of consortium (the care, comfort, and support of a loved one)
You may even be compensated for future damages, such as the cost of medical care that will continue after your lawsuit is filed.
What If You're Partially Responsible for an Injury?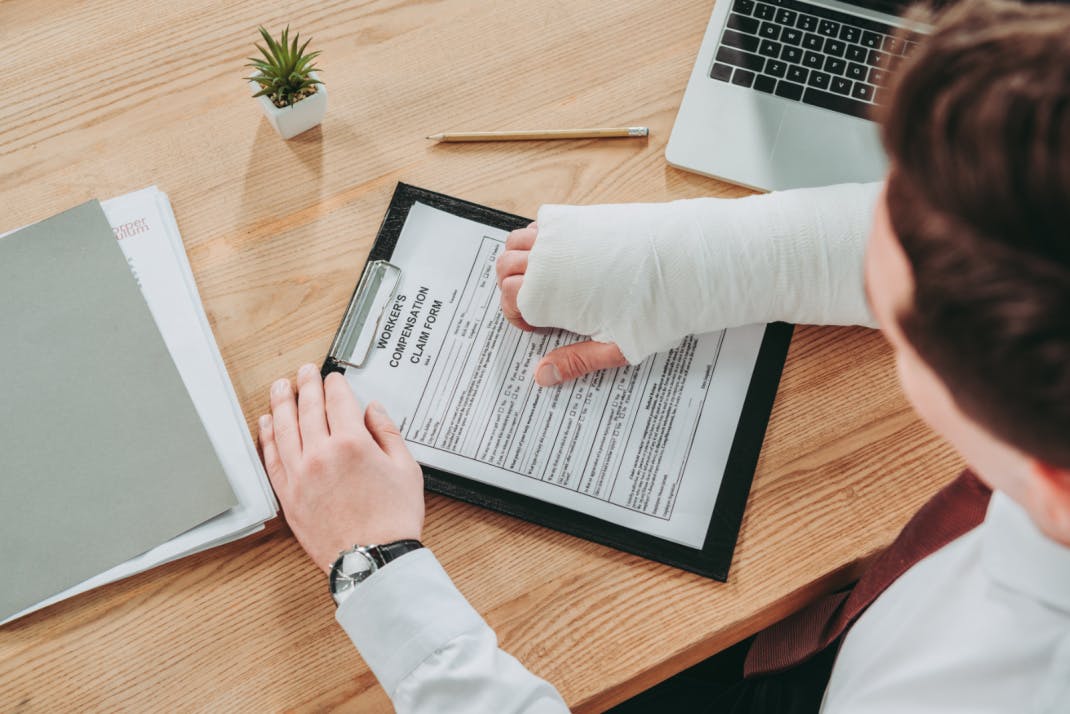 Not all cases of negligence are clear-cut. Sometimes, multiple parties share the fault for an accident or injury. Fortunately, Minnesota law allows victims to receive compensation even if they're found partially responsible. The only requirement is that the other party bears more than half of the responsibility.
Suppose you are injured in a different auto accident. This time, you were speeding when you collided with another car. That would likely mean that you were partially responsible for the accident. However, if the other driver were intoxicated at the time, they would have more responsibility. In that case, you could still receive partial compensation for your injuries.
Get the Compensation You Deserve
If you are injured through someone else's negligence, you may be entitled to compensation—and we can help you get it. At SiebenCarey, we've spent decades helping injury victims get the compensation they need. Just reach out to us, and we can:
Explain your rights to you
Advise you on what steps to take
Investigate your injury
Strengthen your case
Negotiate with other parties on your behalf
Help you win the full amount of compensation available
Plus, we work on a contingency fee basis, so you won't owe us anything unless we win your case.