10 Motorcycle Safety FAQs for Minnesota Riders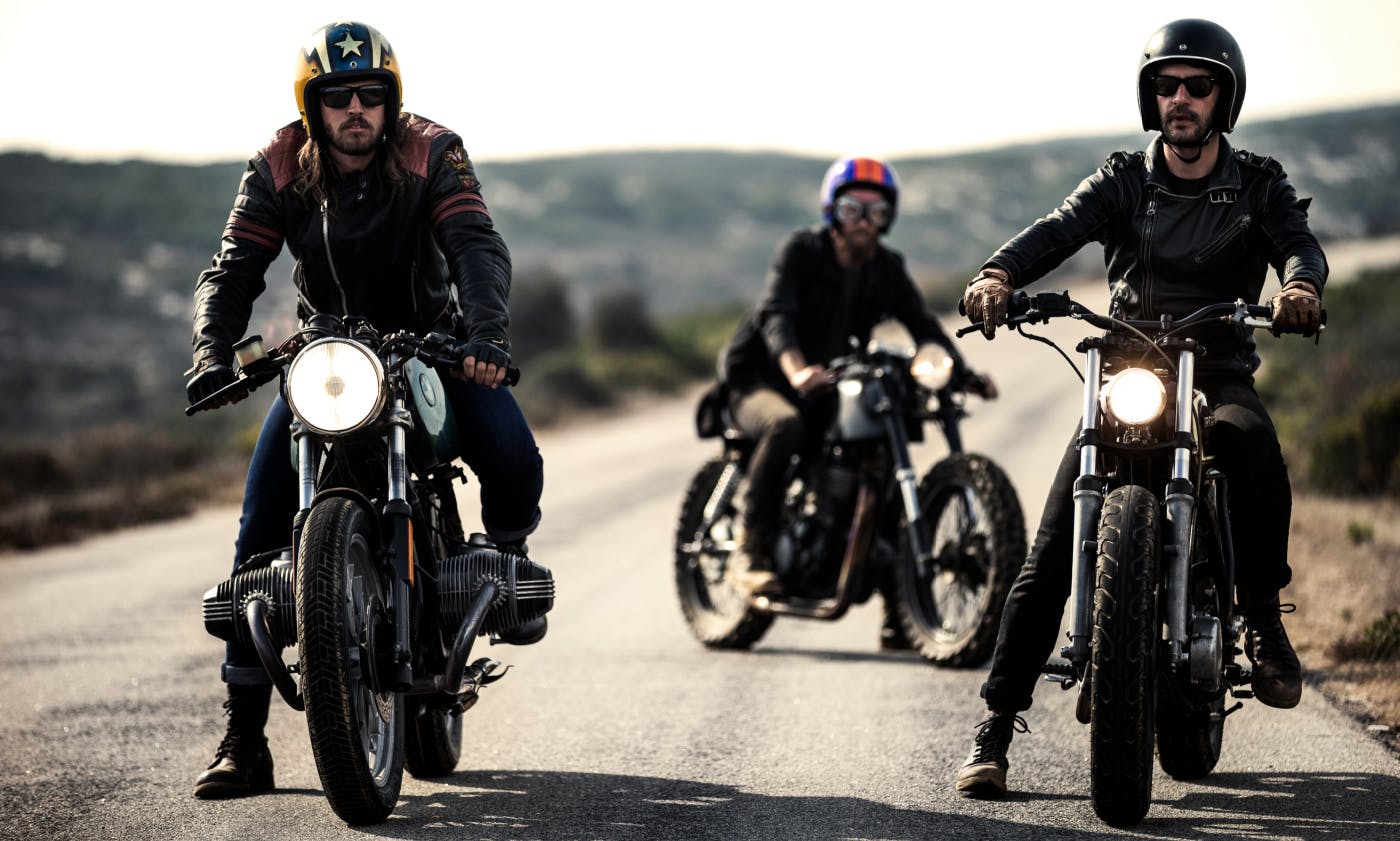 For many Minnesotans, no other form of travel can compete with the thrill of riding a motorcycle. But while motorcycles can be a world of fun, they can also be dangerous. SiebenCarey has seen the devastating impact motorcycle accidents have on riders and their loved ones. We've seen the devastating impact. Here are our answers to some common questions about motorcycle safety.
1. Do I Need a Motorcycle License to Ride in Minnesota?
Yes. Minnesota law requires motorcyclists to obtain a motorcycle endorsement before riding on public roads. To do this, you will first need a valid driver's license. Then, you must complete the following steps:
Pass a written knowledge test to receive a motorcycle instruction permit.
Use your permit to practice riding.
Schedule a test with the Minnesota Department of Public Safety when you are comfortable with your skills.
Pass your test, which will consist of a series of riding maneuvers.
Once you've passed the test, you will receive a motorcycle endorsement on your driver's license, granting you the right to ride on Minnesota roads legally.
2. Am I Required to Take a Motorcycle Safety Course?
If you are over 18 when you apply for your motorcycle permit, you are not required to take a motorcycle safety course. If you are under 18, you must complete a state-approved course before receiving your permit. However, enrolling in a safety course is always wise regardless of age. These programs will provide valuable information on defensive riding, hazard recognition, and other important safety topics.
3. What Should I Wear When Riding a Motorcycle?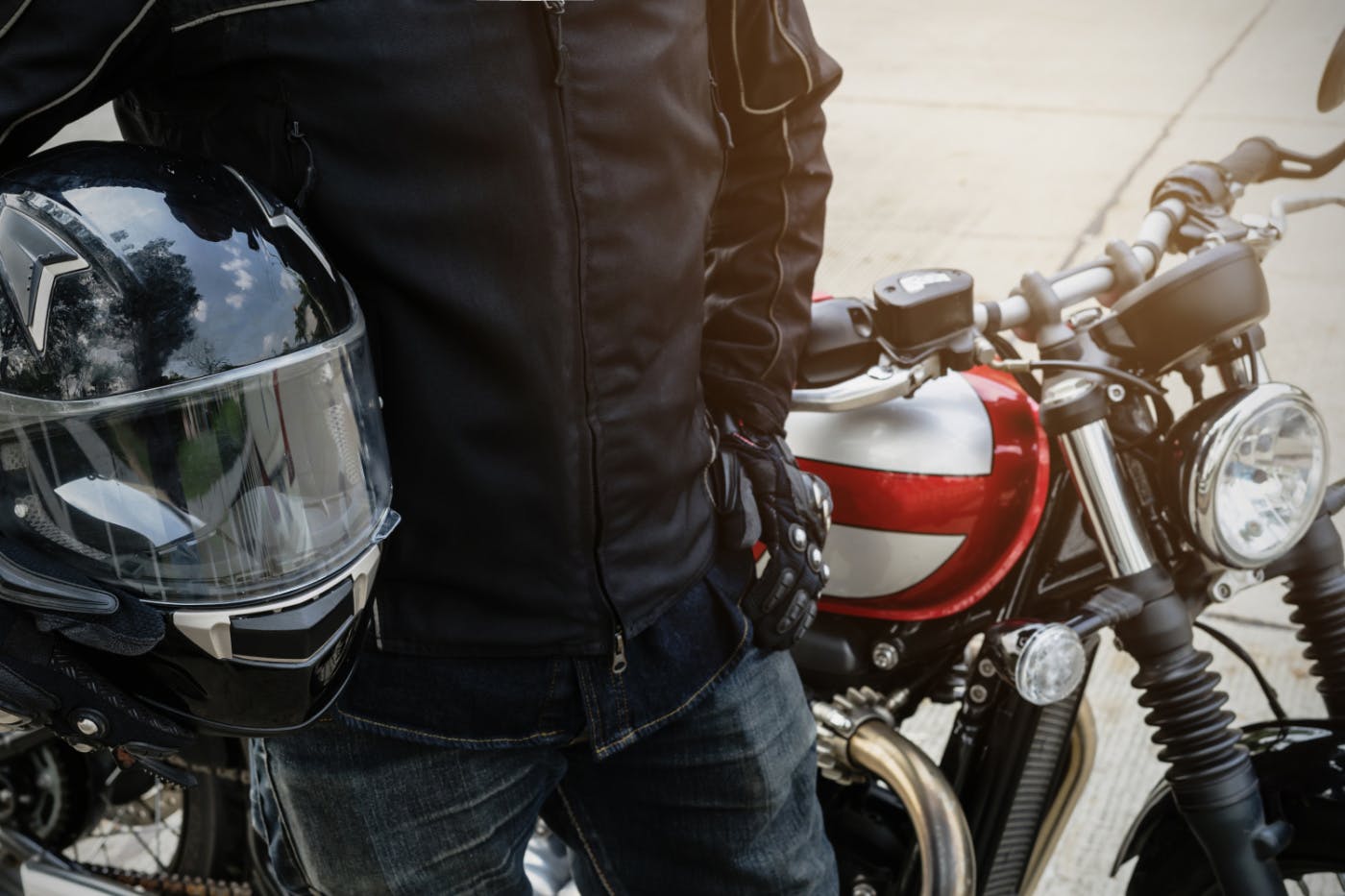 A helmet is the most essential gear you can wear when riding a motorcycle. While not required by Minnesota law, it is vital for personal protection. According to the Centers for Disease Control and Prevention (CDC), motorcycle helmets reduce the risk of head injury by 69% The CDC also states that helmets have saved an estimated 1,872 lives in a single year.
In addition to a helmet, it's a good idea to wear the following motorcycle safety equipment when riding:
Leather or reinforced jacket
Long pants
Gloves
Boots
4. How Often Should I Inspect My Motorcycle for Safety?
You should always perform a quick safety check on your motorcycle before every ride. This includes checking the tires for proper inflation and wear, testing the brakes, testing the lights and turn signals, and ensuring that the chain or belt is adjusted correctly.
5. Is Lane-Splitting Legal in Minnesota?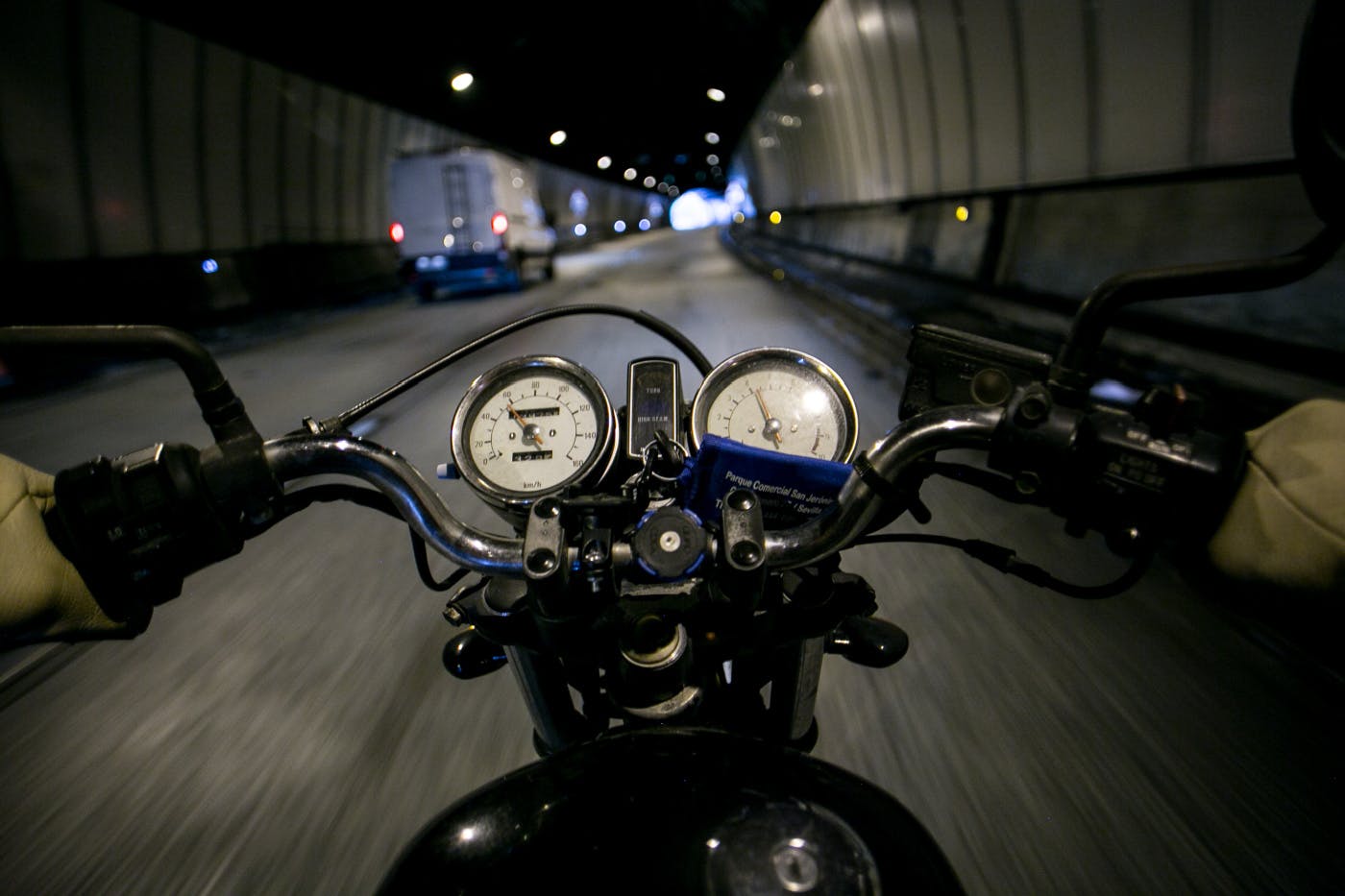 No. Lane-splitting is illegal under Minnesota law. This refers to the practice of riding your motorcycle between two vehicles or between a car and the edge of the road. Lane-splitting is often seen during traffic backups.
6. How Can I Avoid a Motorcycle Accident?
You can do several things to reduce your risk of being in a motorcycle accident.
Learn the laws Minnesota has in place to protect motorcyclists.
Wear bright clothing to make yourself visible to drivers.
Maintain your bike and perform regular safety checks.
Always obey traffic laws and signals.
Never ride under the influence of an intoxicating substance (including some forms of legal medication).
Stay alert and focused on the road.
Avoid riding into a vehicle's blind spots.
Enroll in motorcycle safety courses regularly to brush up on your skills and learn new safety techniques.
7. What Should I Do If I'm Involved in a Motorcycle Accident?
After a motorcycle accident, you should follow these steps:
Move to a safe location and check yourself for injuries.
Call 911 to report the accident.
If it's safe, take photos of the accident scene, including any injuries or damage to your bike and other vehicles. (This will help you prove what happened if there is a discrepancy between your story and anyone else's.)
Even if you don't think you're injured, visit a doctor as quickly as possible to ensure you're okay. Some injuries aren't apparent right away, and the adrenaline of your accident could be masking symptoms.
Do not admit fault for the accident until you've had a chance to speak with an attorney.
8. What If I Was Injured in a Motorcycle Accident?
If you are injured in an accident, seek medical attention right away. Then, contact a Minnesota personal injury attorney for a free consultation. You may claim compensation for your injury if someone else's negligence caused your accident. An experienced attorney will evaluate your case and help you understand your rights.
9. What If I Was Involved in a Hit-and-Run Accident on My Motorcycle?
If you are in a hit-and-run accident, move to a safe place and call 911 immediately. Provide as much information as possible about the other vehicle, including the make, model, and license plate number if possible. If there are any witnesses, ask for their contact information. Then, visit a doctor and contact an attorney.
10. What If I Was Partially at Fault for a Motorcycle Accident?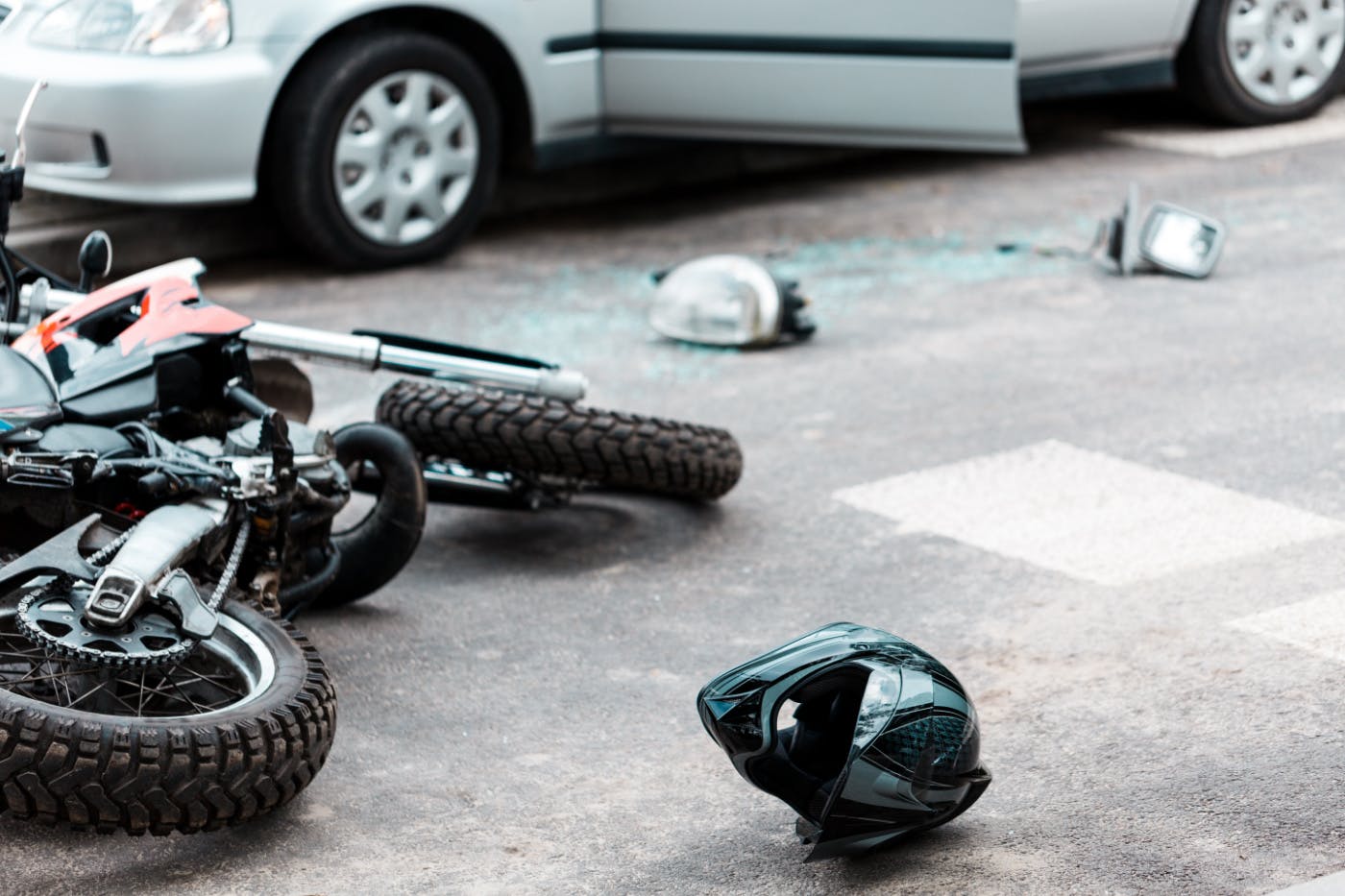 Under Minnesota law, motorcycle riders can receive compensation for an injury even if they were partially at fault for the accident. It's advised to contact an experienced personal injury attorney who can help you understand how your responsibility may affect your case and how to pursue the maximum compensation possible.
Ride Responsibly and Stay Safe
Motorcycle safety is crucial for every rider—regardless of their experience. Following the tips in this article can significantly reduce your risk of being involved in an accident. However, accidents can still happen, especially when other drivers aren't as careful as you are. If you've been injured in an accident, you may be entitled to compensation, and we can help you get it.
At SiebenCarey, we've helped thousands of injury victims get the financial support they need after an accident. Just contact us, and we can:
Explain your rights
Answer all your questions
Investigate the details of your accident
Negotiate with insurance companies on your behalf
Help you recover the total amount of compensation you're owed
And the best news: We work on a contingency fee basis, so you won't owe us a dime unless you win your case.